Finally I get back into it
09-23-2009, 10:10 PM
Fork Horn
Join Date: Nov 2007
Location: Painesville, ohio
Posts: 486
Finally I get back into it
---
sorry bout the long post, but there is some buildup
Well, i can honestly say this has been one of the hardest months of my life, Topped with some of the craziest things that i have ever had to deal with. And sometimes, the greatest things happen outta nowhere to remind us that there is always something good out there.
I was driving down the road to my parents today, to see my sisters before they leave (ones moving to NYC and the other to portland within a week of each other) and i Suddenly felt the urge to quit smoking....and drinking and pretty much anything that harms me. I thought, "this is gonna be rough"
When i got there, i hung out with my sisters and their significant others, shot the ol block with my dad to se how he was shootin. Then my uncle shows up.
he had told he he had a recurve for me to shoot, and came walkin out with it in hand. Along with a beautiful leather Quiver, and a mess of assorted arrows.
Jumping forward about 3 hours, my dad looks at me and says "I kinda knew that you would want to do the Traditional thing, so I have had some stuff set aside for you for a long time"
so this is what i aquired today. It turned out to be a great day to give up my vices!!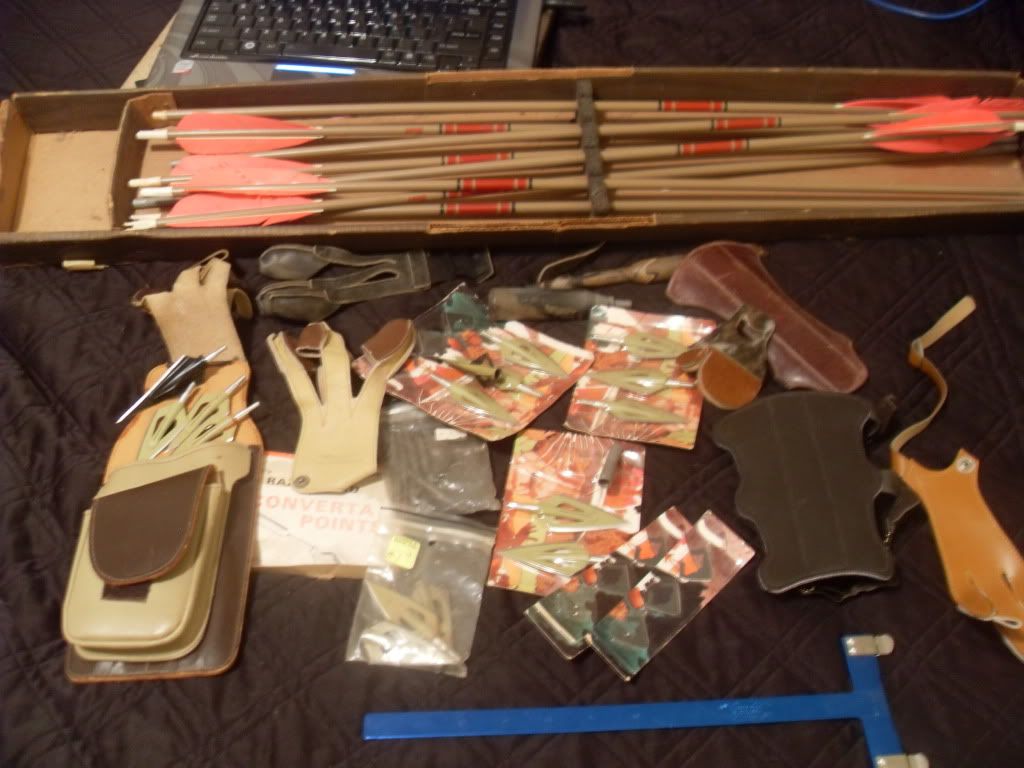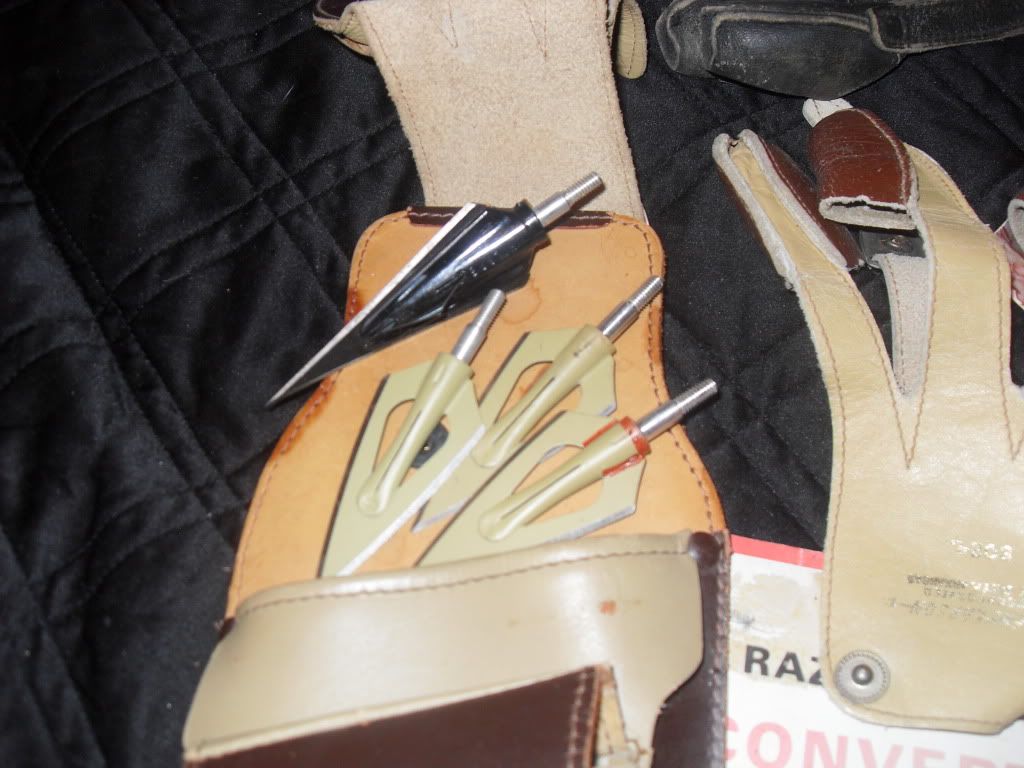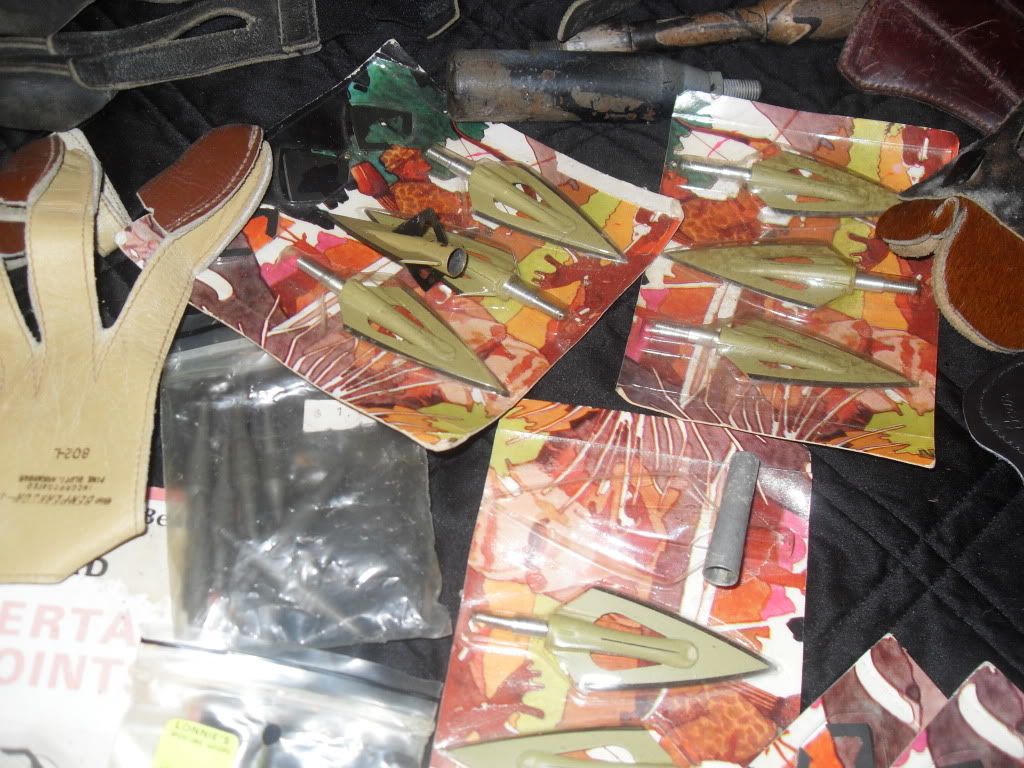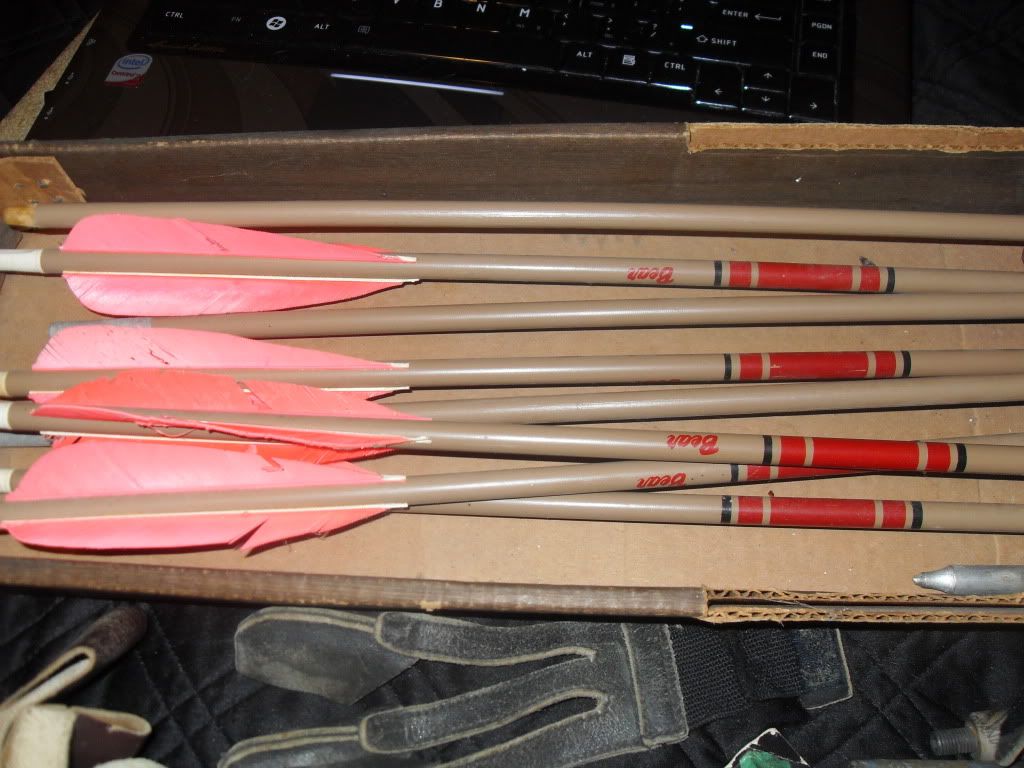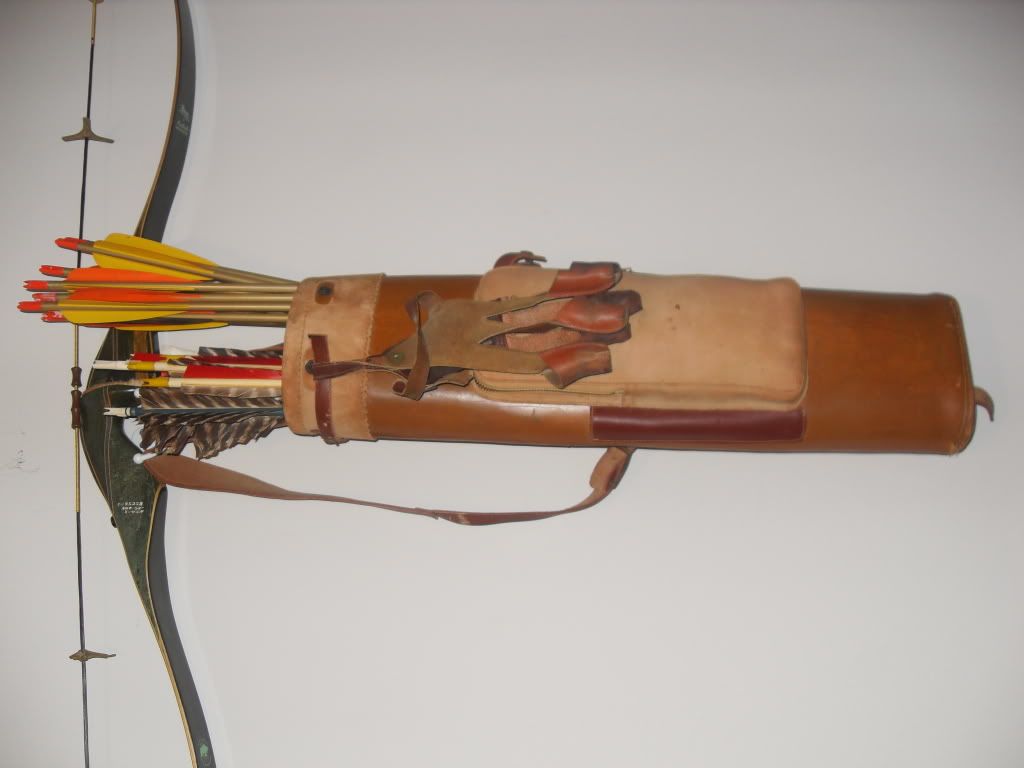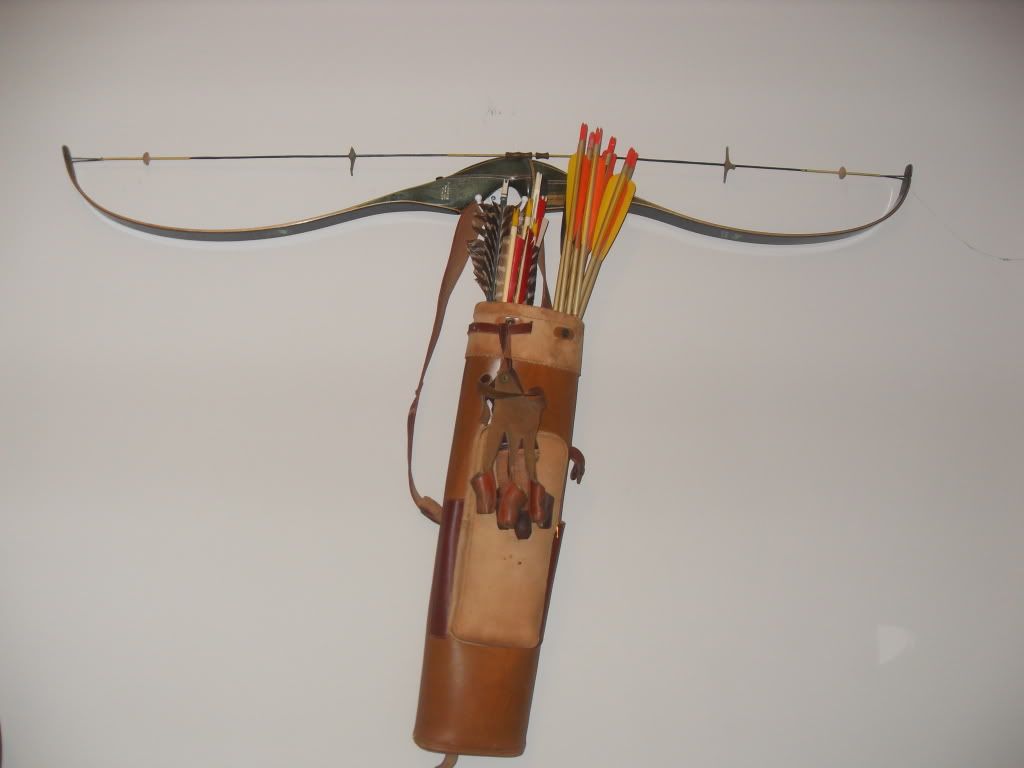 09-24-2009, 07:19 AM
Fork Horn
Join Date: Nov 2007
Location: Painesville, ohio
Posts: 486
---
The k-mag is 45# which i figure is perfect for me getting back into it. not too overkill
i realy am more excited then when i got my new high techy bow. Its great, I feel like the first time i went hunting
09-24-2009, 05:12 PM
Fork Horn
Join Date: Nov 2007
Location: Painesville, ohio
Posts: 486
---
can yah show me some pics so i dont screw it up?
I shot for about an hour today. I dont have a problem hitting a 12" circle at 15 yards. And closer than that is golden. I shot at 20 just for Giggles and to see how bad those broadheads planed. Happy to say i hit the target at least
And those things fly like darts!