Take Down LB Build a Long
10-02-2008, 11:24 AM
RE: Take Down LB Build a Long
---
ORIGINAL: david_lewis93

Kanga,, you doing some fine work on those woods. do you build strings and arrows too or just the bows?
Thank you I try my best even tho some will say I am very trying
Yes I build my own strings and no I dont make arrows
Ok class here she is in all her beauty I will get a full lenght one later on.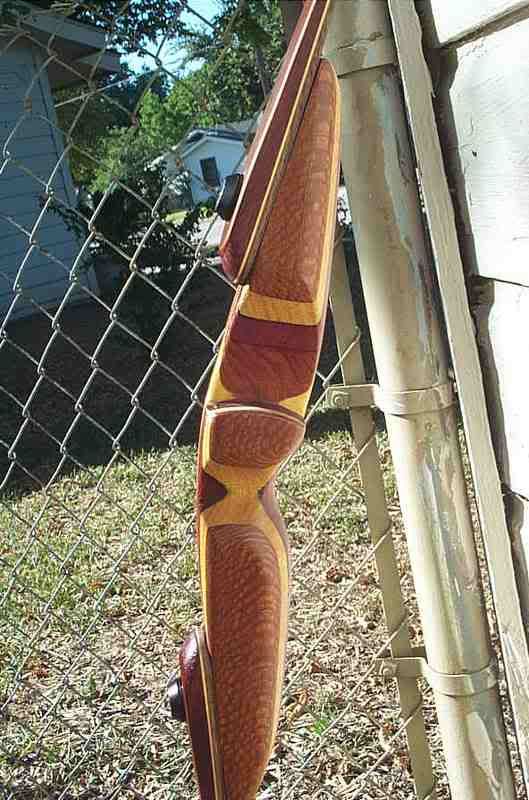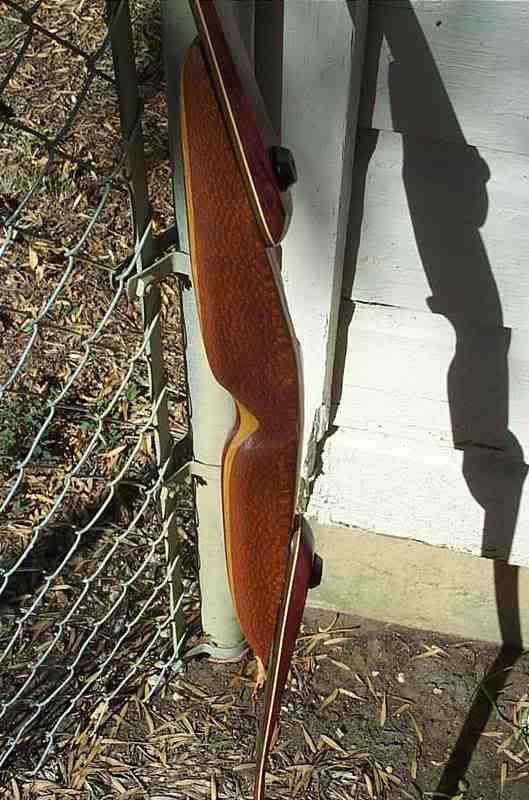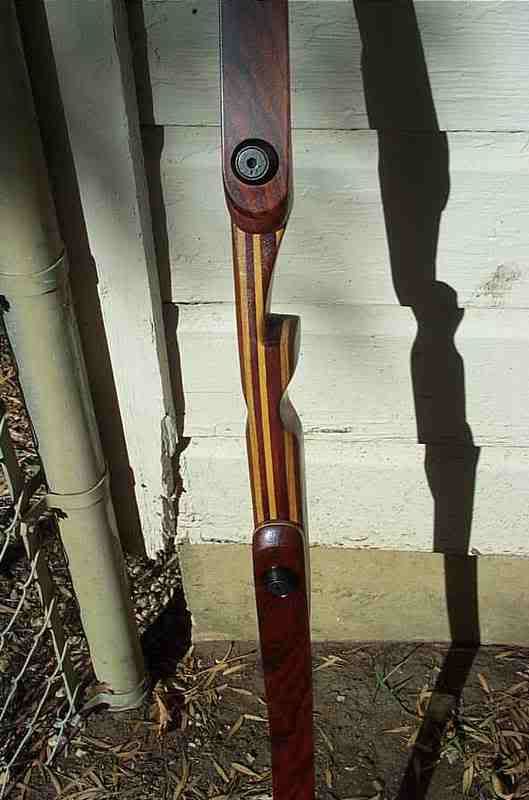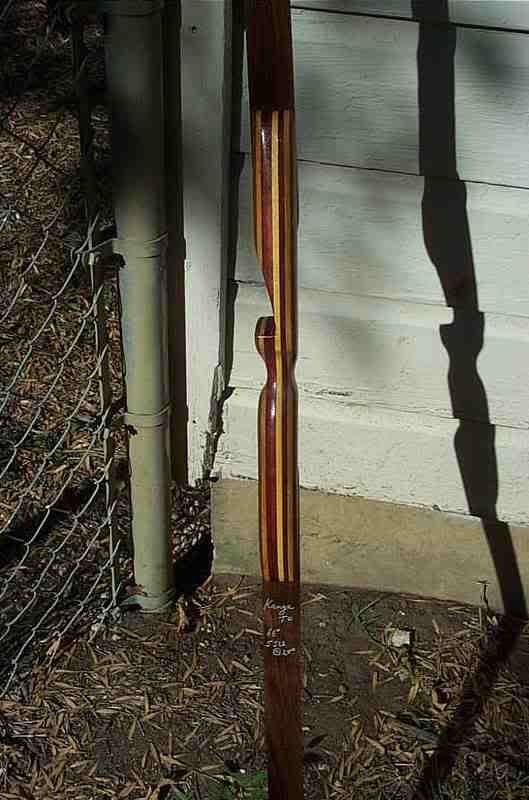 Man I just love that Leopardwood
I still have not shot it yet I have to make another string for her the one I had already made came into contact with a colored marker pen[:@]
10-02-2008, 02:05 PM
RE: Take Down LB Build a Long
---
Thanks guy I really appreciate it.
I have the reflex/deflex all ready for tillering but not going to do anymore to that till tomorrow I need my afternoon nap
If I may ask,(?) Do you build flemish twist for re sale? I am looking for a close source
Not really but I can do one for you but the only material I have is 450+ and halo serving. The only colors I have are Flo Yellow Flo Green with Flo Yellow serving.
10-03-2008, 05:10 AM
RE: Take Down LB Build a Long
---
I think matching leapardwood limbs would have looked real cool.
It did
The tip overlays are Yellowheart tropped with Leopardwood
Can youput glass over lepardwood?
I hope so cause when I get a drum sander I am going to make some Leopardwood limb lams