Take Down LB Build a Long
09-29-2008, 12:29 PM
RE: Take Down LB Build a Long
---
ORIGINAL: Kanga
As for the build along I will think about that after I finish this one but your chances are good I will do one
So as soon asI get home freom work tomorrow I will get busy on the take down.
WAHOO!
I like following these build alongs. I'm learning quite a bit I feel from watching these things, especially in terminology - completely different from the compounds. Next bow will probably be a trad I'm thinking
and I can hardly wait
09-30-2008, 06:22 PM
RE: Take Down LB Build a Long
---
Ok class we are back in business
I decided to order a complete set of limb material just incase the Cocobolo was different than what I already had and I am glad I did the Cocobolo on the new limbs is darker than the original limbs.
I have one limb out of the oven, shaped and ready to do the string grooves
The second limb is in the oven and will be golden brown and crispy in about 45 minutes, so I better start the mashed tata's n gravy[8D]
But seriously I have the limb tip overlays ready for glueing which I will do tomorrow after I cut, shape and do the string grooves.
I have decided to go with Yellowheart and Leopardwood for the tipoverlays.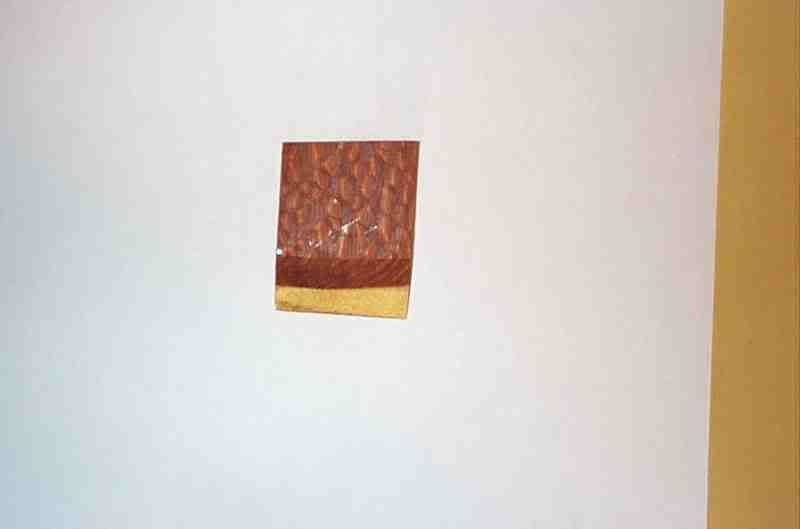 We are getting close to having this bow finished and ready for some serious shooting.
All thats left after I cut and shape the limb, is tiller, shape the riser, limb butt endsand finish the string which only needs the center serving
10-01-2008, 12:43 PM
RE: Take Down LB Build a Long
---
Alright class we are cooking with Porta gas now.
Have the limbs cut and sanded to shape the string grooves filed.
Hereshe is strung up for the first time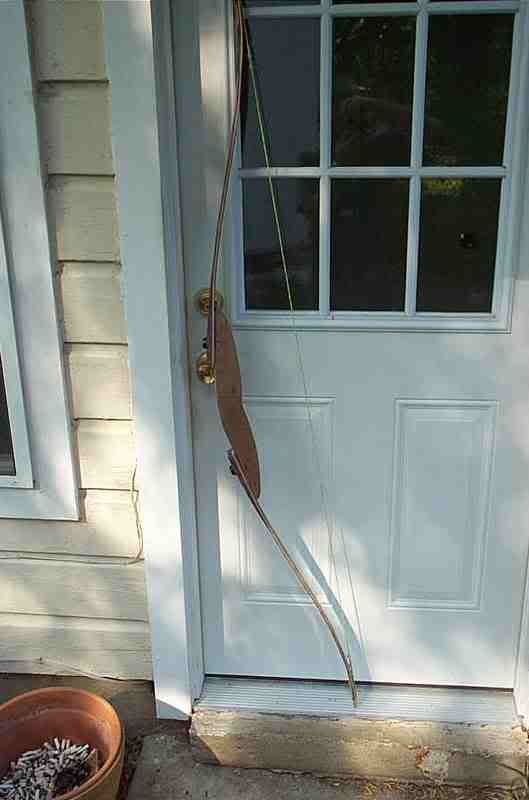 Got her all tillered really did not have to do all that much to get the tiller right.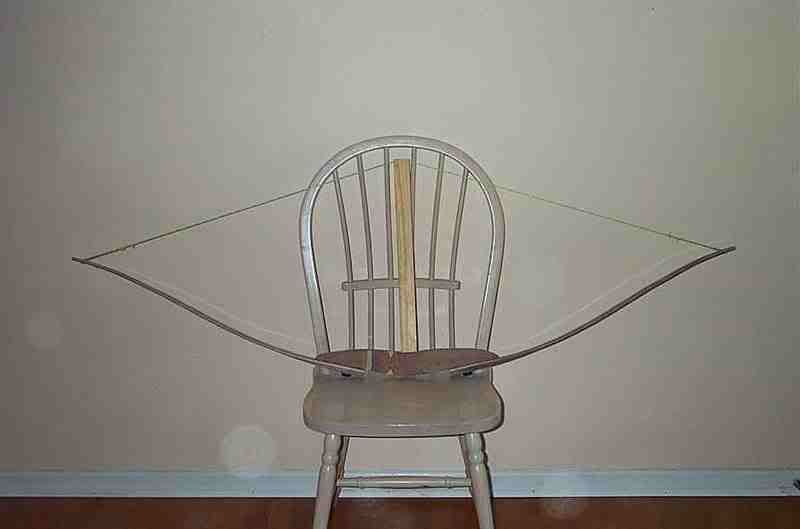 Here is a look at the new Cocobolo on the target side of the limbs it has some really nice lines and swirls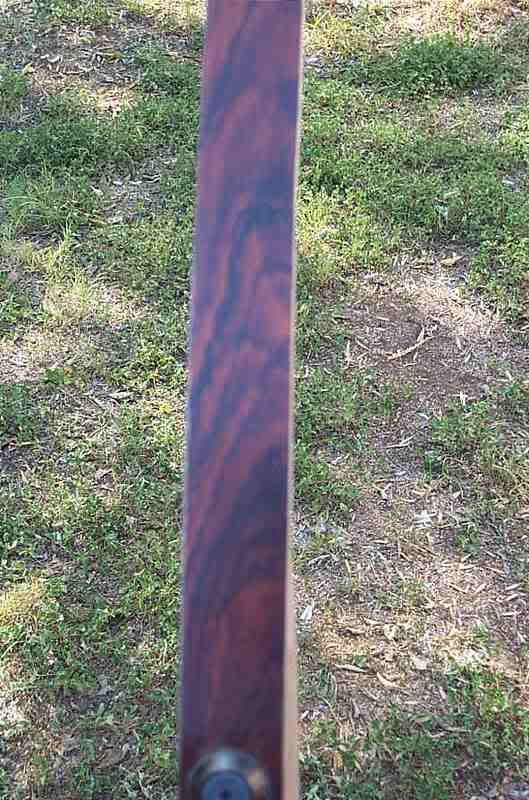 I have the limbs off and in the heat box with the tip overlays to cure.
As soon as I have something to eat I will go back out and start shaping the riser and when the limbs come out of the box around 4 this afternoon I can finish off the limbs
I also have the reflex/deflex bow all glued up and in the box as well that is gonna be a sweet looking bow when it's done as well
[8D]
10-01-2008, 02:57 PM
RE: Take Down LB Build a Long
---
Where did you get your hardware
Kent.
Binghams
part # 7800 $12.90 plus shipping.
Looks great Kanga (even looking at through a really crappy computer screen here at school/work
)
I can't wait to see this thing finished!
Thanks and that makes 2 of us
Ok the riser is all but finished I still have some shaping to do but can't do that till I get the limbs back on.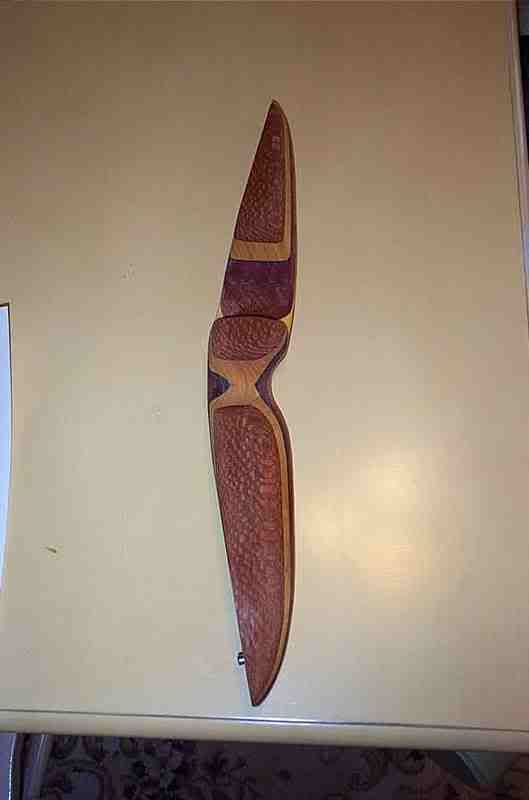 I sure hope it shoots 1/2 as good as it looks
I should just about have her finished today and get a few coats of Polly on her tomorrow then it will be off to see how she handles some arra's
10-01-2008, 04:53 PM
RE: Take Down LB Build a Long
---
ORIGINAL: bigcountry

Man, the sideview of that riser looks dynomite. Can't wait until you get some finish on it.
x2 I love the alternating wood colors and the effect it gives in that top pic. Outstanding!