Starter Trad Bow..
08-13-2007, 10:52 AM
Starter Trad Bow..
---
Hey guys and gals.. Quick question if I may. I have not shot instictively in 30 years but I sure shoot everything else.
In a nut shell I want a low end bow that can kill a deer at 20 yards. Pretty sure I want a recurve not a long bow.
What wouldyou recommend a financially constrained soul who just wants to give it a shot.Thanks.

08-13-2007, 12:55 PM
Join Date: Jul 2007
Location: Houston, Texas
Posts: 211
RE: Starter Trad Bow..
---
Start off with a 45#, there not to heavy of draw weight but can kill a Deer at 20 yards. don't start off with a big Recurve but a 60" one. Check 3riversarchery.com or Cabelas.com, they have good bows.
08-13-2007, 01:09 PM
RE: Starter Trad Bow..
---
If you're looking for a new custom, take a look at Chek-Mate, they can be had for under $300 (below isa pic of mine). I'd suggest getting to a traditional shoot and try a few bows out. Most of the bigger shoots will have a used bow tent. I'd suggest not going too short on the overall length. I'd stay in the neighborhood of 64" for a recurve and 66-70" for a longbow. Anywhere in the 40-49 pound at your draw area should be about right. Below the Chek-Mate (64", 54#'s at 29"), is a Brackenbury 3 piece which I got off the classified adds on tradgang for about $275 (68", 61#'s at 28"):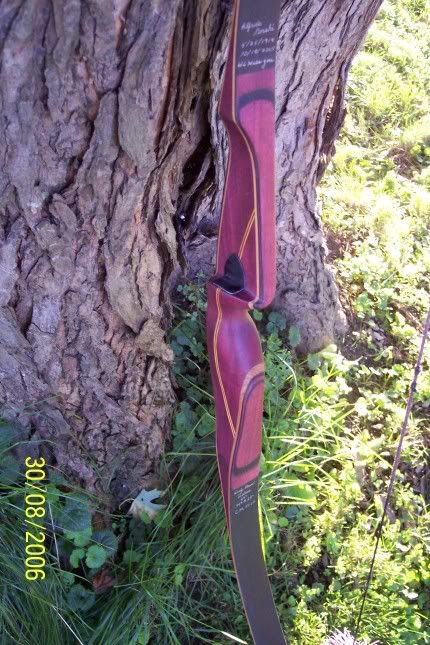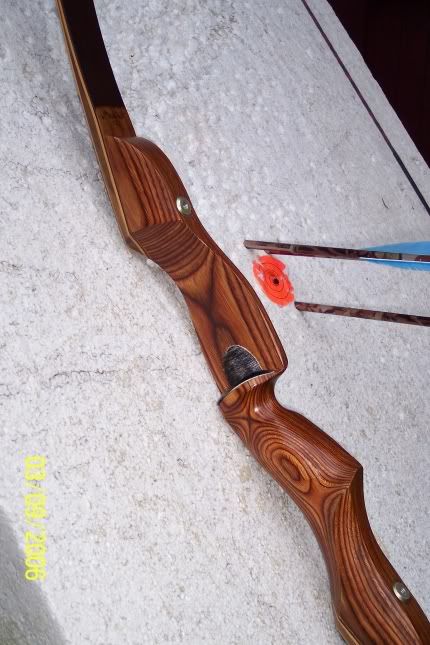 08-13-2007, 10:13 PM
Join Date: Feb 2003
Location: Walker LA USA
Posts: 443
RE: Starter Trad Bow..
---
The stallion recurve by quinn archery gets my vote.If you are not bothered by a metal riser.Less than #300 new and you can find em used for closer to $200.I have shot a lot of the high end customs and this bow holds it own with any of them.


CB

Posting Rules
You may not post new threads
You may not post replies
You may not post attachments
You may not edit your posts
---
HTML code is Off
---