What to call coyotes with
12-26-2012, 03:32 PM
---
Trust me, I'm well versed on what the V-max is capable of out of the 6.8SPC on coyotes, and I'd still be hard pressed to take it after bobcats or fox. I'm even hesitant to use the 110grn V-max on coyotes during the winter (don't keep pelts during the summer months).

The difference in performance (read: difference in exit wound damage, and price knocked off of the value of my hides) impacting a 100lb+ Whitetail deer compared to a 20-30lb Bobcat or a 12-15lb red fox is quite dramatic. When I'm fur hunting, I prefer not to have an exit wound at all, especially in bobcats or fox.

Granted, I'm a fur hunter. There are tons of new "predator hunters" that jumped on the bandwagon in the last few years that don't know anything about fur hunting, they just bought a small caliber rifle and went out with an E-caller. Frankly, it aggravates me that some guys waste cats or fox, sure, the time it takes to put up a coyote hide is hardly worth the time, but fox and cats are worth it.

To whom do I sell hides? There's a network of furbuyers spread out all over the country, there's four or five buyers within a few hours from me. Want to find one in your state? Contact your state DNR, ask around at your local coop's, check in FFG, etc etc. Eastern hides (bobcat, fox, coyotes) won't be worth as much as they are out west, but they're still worth pretty dang good money (3 or 4 nice cats without much damage will buy you a new rifle).

Frankly, if you get a cat, ask the ranger that tags it for you if he knows any furbuyers. You're required to tag all bobcats, and most of the conservation officers in a state will know of a few buyers around their area.
12-26-2012, 05:18 PM
---
12-26-2012, 05:45 PM
Nontypical Buck
Join Date: Jul 2007
Location: Southeast Missouri
Posts: 2,178
---
If You don't want the Coyotes during the good cold Winter months when the fur is good simply find a local Trapper and give them to him,he may give You a little for them or at least use them so they don't go to waste!


Personally I like to use a lighter Caliber Rifle if I'm going to be Hunting Predators/Coyotes specifically.I have a CZ .204 using 39 grain Sierra Blitz King bullets and a new Savage Axis in a .223 using 55 grain Hornady V-max bullets!Both Calibers I shot are using lighter ballistic-tip bullets that usually have an entrance hole and no exit hole and are fur/hide friendly.

I usually like Hunting out of my existing ladder stands,ground blinds or an ocassional elevated shooting box!The colder the weather the more likely a Coyote,Bobcat or Fox will respond to a Call and as Nomercy mentioned late Dec and Jan is usually breeding time for the Coyotes so use the Female Vocals and such to draw a Coyote in for a shot!
12-28-2012, 06:50 AM
---
It's a lot of work to tan one out, then more work to put it together properly (not nearly as hard to produce the bag as it is to tan the hide).

The bad part, in my opinion, of coyote hide possibilities bags, is that you have to add stiffeners. By the time you work down the hide and get it tanned properly, the bag will be very limp, which to me at least, is an annoying attribute for a possibilities bag. Not hard to stiffen them up, but keep that in mind as you make a pattern, or find patterns online.
12-13-2014, 08:41 AM
---
Home made E caller.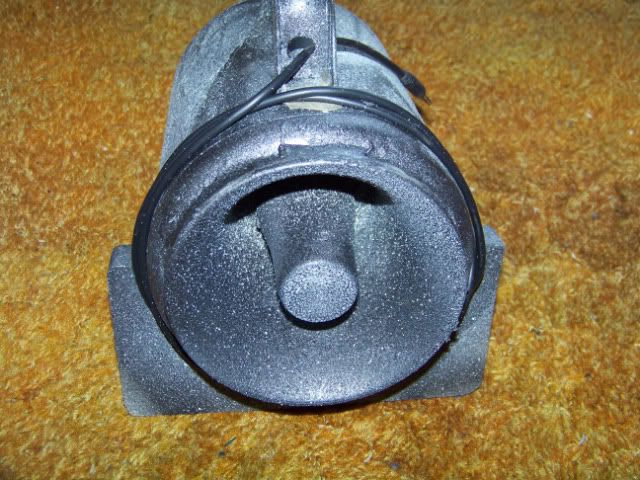 Use a MP3 player to hold the sounds.
Like yappy dog, wood pecker, crazed chicken, squealing cotton tail, squealing Jack rabbit, fawn in distress and different coyote howls to name a few.
I use a 220 swift unless is real windy then the 243 goes out and some times the 12 OU in thick stuff with #4 shot.
We sold whole carcass last year for $35.00, skinned stretched and sewn for $70.00 If prime.
Al
12-18-2014, 09:47 AM
Nontypical Buck
Join Date: Jul 2007
Location: Southeast Missouri
Posts: 2,178
---
If You use any Turkey Sounds to draw in the Coyotes a Distressed Turkey would be a good one to use,I have it on my FoxPro Shockwave and even a few Chicken in Distress sounds....a lot depends on what the Coyotes have been hunting/killing or even a new sound they are not use to!

With the Colder Weather this time of year the Coyotes,Bobcats and Foxes should be moving much more.We've been out a few times so far and have heard several Packs at different sets just haven't had anything run in during shooting light/time!
Posting Rules
You may not post new threads
You may not post replies
You may not post attachments
You may not edit your posts
---
HTML code is Off
---