08-09 predator score sheet
10-01-2008, 07:14 AM
08-09 predator score sheet
---
This will be the thread that I will keep the scores updated on. This will also be the thread to post your pics. of your success on. As far as the pics. go., let's all try to post good quality, tasteful pictures, please. And in tasteful, I mean that we all should take a moment to place the animal/s in a position as to show as little of blood as possible. It's also nice to have pics. that include the hunter, not necassary, and also nice to see the terrain when possible in the back ground. I'm not saying to haul your kill around looking for "the perfect" back drop, but take an extra moment to position the animal in a way to show it's good side. It just makes better pics.for us all to look at. Don't forget to include the weapon used for the kill.
Let's keep it fun.Show off your hunting area. Show off your weapon.Show off your girlfriend, if ya want. (no extrapoints for girlfriends) SORRY!!
10-04-2008, 11:32 PM
RE: 08-09 predator score sheet
---
Well got a 'yote to score for Team #4
Last night whiffed on a bobcat. Tonight first setup, no go. As we were driving to next set, heard'em everywhere. Finally got in position and first used cottontail following a pass with the light. Then the ole jackrabbit brought him in and the 7mmMag did the rest.
Sorry for the low quality pics
10-05-2008, 09:09 AM
RE: 08-09 predator score sheet
---
Team #1
-
2260
jrbsr
Blacklab
Mountaineer93
Melsheeba
#40fan
-
2260
huntnfishak
Team#2 - 2735
k
ydeerhunter03 - 5
yodeldog3 -100
millagerobert -50
Jrbhunter - 2530
coyote#68 - 50
jonyreb
Team#3 - 1700

ilyotehunter - 450
HunterOpel
Vermont_hunter
Rammer - 900
petefixer
bhw - 350
Team#4 - 2250
Icetray -50
Howler -1600
Buckclub
RallySoob
ElkNutz - 100
Pure Predator - 500
Points System:
raccoon - 5 points/ea.
fox - 50 points/ea
coyote- 50 points/ea
bobcat - 75 points/ea
wolverine - 250 points/ea
wolf - 250 points/ea
mtn. lion - 500 points/ea
bear - 500 points ea.
10-05-2008, 05:46 PM
Typical Buck
Join Date: Feb 2006
Location: Colorado
Posts: 654
RE: 08-09 predator score sheet
---
I was hoping that I would have been put on a team Friday night. Didn't have a chance to check the internet all weekend, until now. Sure is a shame that these won't count, but I'll post them anyways.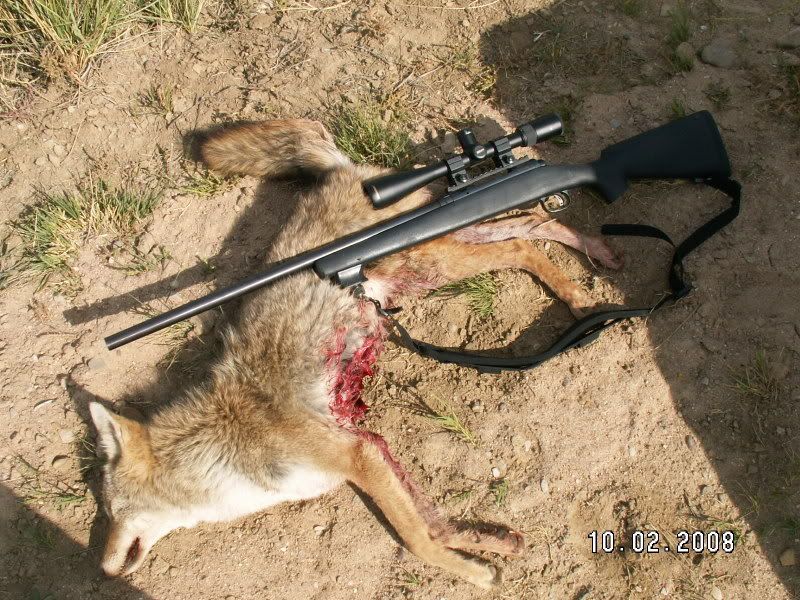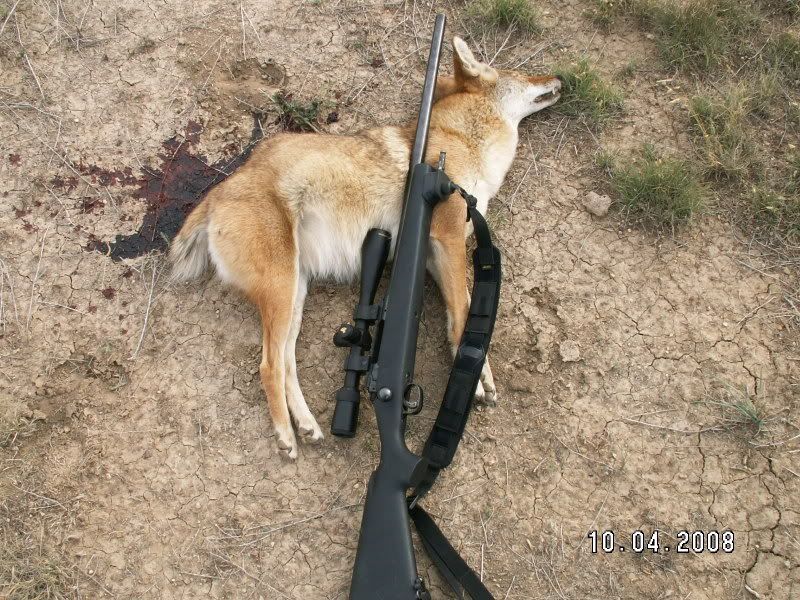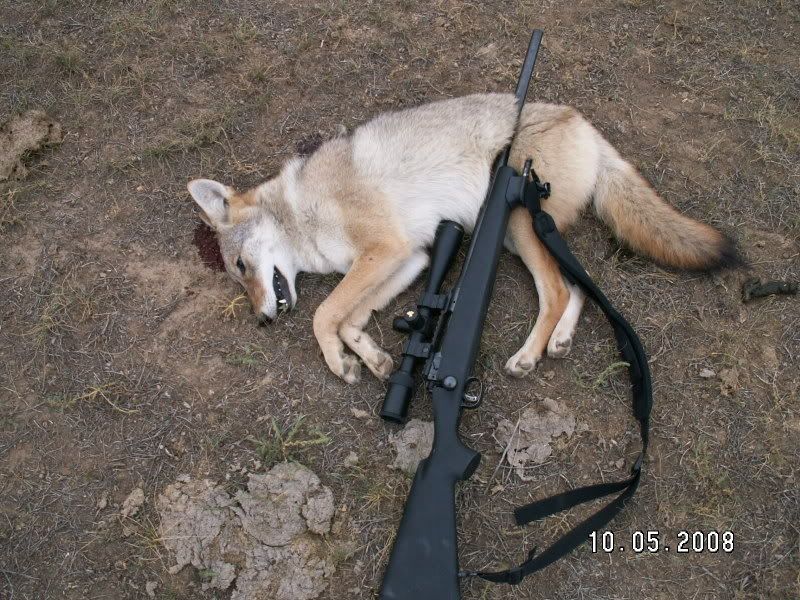 First one should also read the 4th of Oct. I wasn't until I was down the road a ways that I relized I forgot to set the darn camera date.
10-05-2008, 08:20 PM
Typical Buck
Join Date: Feb 2006
Location: Colorado
Posts: 654
RE: 08-09 predator score sheet
---
I could have had two more today, too. Let them both go because they were on the top of a hill. With all of the antelope hunters out this weekend, a miss could have been very dangerous.