A Few WNY Deer...
01-02-2013, 06:35 AM
Fork Horn
Join Date: Apr 2004
Location: middle of western NY farm land
Posts: 371
A Few WNY Deer...
---
Had probably my worst/best season in WNY in 2012. Worst part was loosing 2 deer during archery, gave the best job I could tracking. It all turned around on the 2nd to last day, 11/15/12, when this guy walked in at 9:30am after shooting over the back of a 6 point an hour earlier.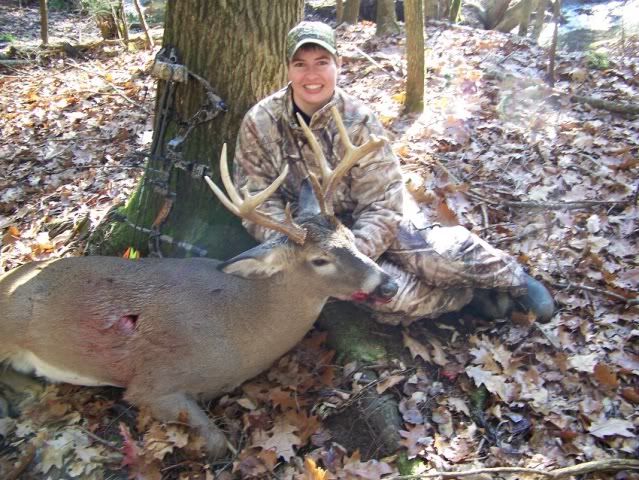 Then on the opening morning of shotgun, 11/17/12, this guy walked in..I was hunting the same area as where I got my bow buck.Talked about being blessed!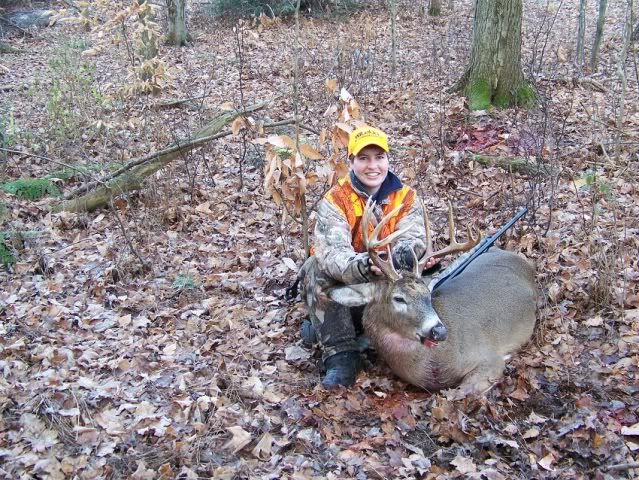 Then about a week later, with just my DMP tag left, while doing barn chores, spotted some does bedded in our woods.This made the first deer to be taken out of our woods (small acreage, rarely do the deer hang in here during the day)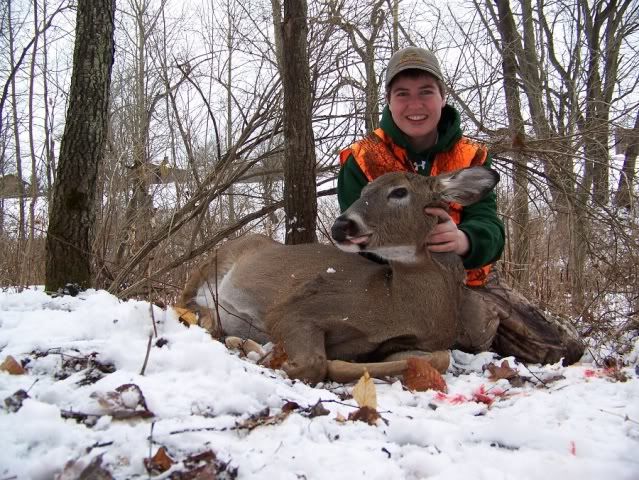 Both bucks are at the taxidermist, the shotgun buck is the first I've gotten on an opener, also broke the ice after not gettign a buck the last 6-8 years or so of shotgun season. Thanks go to the Lord!
01-02-2013, 06:50 AM
Fork Horn
Join Date: Sep 2011
Posts: 222
---
good job. My season was.........eh.

missed an 8 .....Nov 3 w/ bow.
then got a BIG doe with the bow.
then let small bucks and does walk.
then NOTHING....browse food dried up, and they were off to the farm areas.

then went up rifle for a day or two and passed on does and spikes in Greenville NY.

then bow till Dec 31 here on Long Island..........dry.

Now it is Special Shotgun season coming on the 9th of Jan.....

see what happens. anywho .....good shooting !(bad tracking.lol. know the feeling....lost like 5 monsters)
01-03-2013, 12:17 PM
Fork Horn
Join Date: Sep 2011
Posts: 222
Loggy bayou treestands
---
I need metal band for my stand ! someone stole mine , and they are out of business !
Please let me know if anyone has the old style Loggy Bayou climbers for sale !
ONLY LOGGIES !!!!
thank you in advance
contact : Kurt althaus on facebook
cated on Long Island...........but I'll send a mule if I need to !
Posting Rules
You may not post new threads
You may not post replies
You may not post attachments
You may not edit your posts
---
HTML code is Off
---