Hoosier Bucks
11-20-2006, 08:53 AM
Spike
Join Date: Feb 2006
Location:
Posts: 55
RE: Hoosier Bucks
---
Well my dad got an eleven pointer at 7:30 Saturday and I got my eight at 11:40. The deer were everywhere chasing does and just moving around. This is the first rut activity I have seen in our area all year. I am glad the timing worked perfect for us. They both weighed 165, his had an 18.25 inch spread, and mine had a 17 inch spread.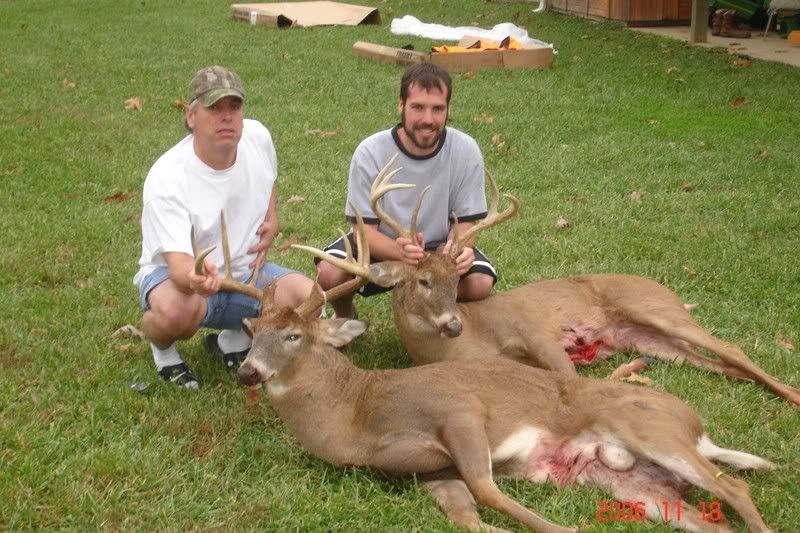 11-23-2006, 01:20 PM
Typical Buck
Join Date: Dec 2003
Location: Greenfield, IN
Posts: 953
RE: Hoosier Bucks
---
We bow hunted hard the last week before firearms w/o any success.. saw a few deer.. but not many. Saw very little chasing or rutting activity. VERY Cold and rainy during the middle of the week... That all changed towards the end of the week... after the rain we saw a couple of nice bucks chasing Fri morning... then saturday morning Firearms Opener.. I shot a nice little 10 pointer.. in Orange County near Patoka.. Iconsidered passing on this buck... for about 2 seconds.I heard 66 shots before I took this one at 9:30 AM. My largest to date!!! Killed on public land to boot!!! Field dressed 185 w/ his head still touching the ground.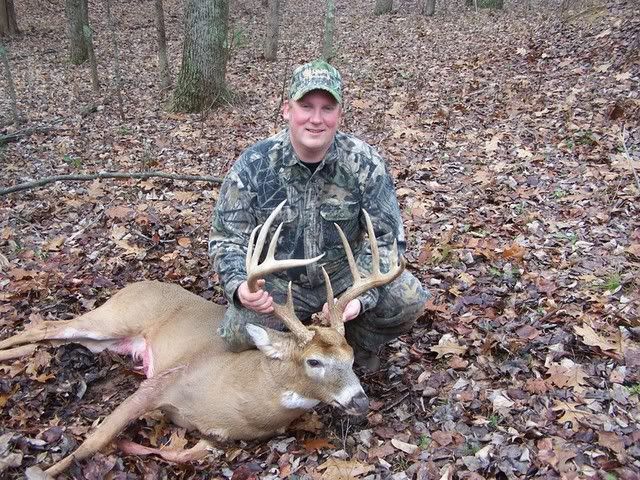 A buddy that was with us took a nice 11 pointer on sunday morning... Also killed on public land!!! Field dressed 180 w/ head still touching the ground.
And a father and son got a double on 8 pointers Saturday evening... was the son's first deer.. and yes it's bigger than dad's!!!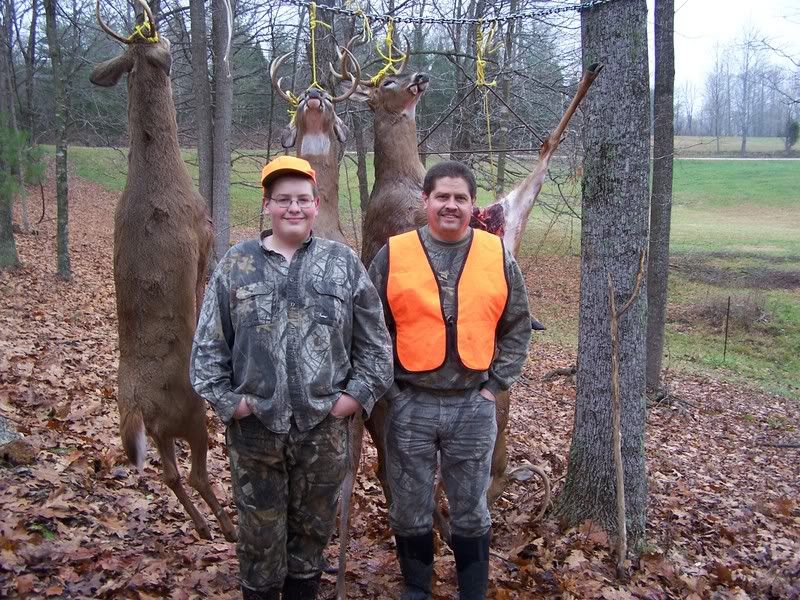 Posting Rules
You may not post new threads
You may not post replies
You may not post attachments
You may not edit your posts
---
HTML code is Off
---