Kansas 2010 Turkey Hunts
04-22-2014, 07:56 AM
---
A husband and wife arrived yest. afternoon from Michigan. We went for a drive in the evening, spotted some birds and made a plan for this morning. We walked in about 200y, I set the Avian feeder, breeder, and jake decoys about 15 yards out. We listened to about 20 Toms and Jakes gobble in the predawn darkness, to the NW, N, NE, E, SE, and South of our position.
Three Toms flew down into our field along with a lone hen, then 5 hens and 9 Jakes joined them in the field. Two Jakes came to strut and dance with the dekes for a few minutes, then the lone hen started to move across, parallel to us and the 3 Toms started our way, with a small quiet call, they were running to us. Both birds were down just before sunrise!
Linda killed her first turkey ever and Tony took another, the 3rd Tom was missing several fan feathers so they let him go.
Its been a very succesful season!
---
Last edited by zmax hunter; 04-22-2014 at

08:04 AM

.
01-25-2015, 12:57 PM
---
Spent a good part of Saturday in Topeka for the Kansas Monster Buck Classic. Came across an interesting new product for hunting turkeys. I bought one to try out this spring.
http://www.turkeyfan.com/
04-20-2015, 07:54 PM
---
Have had a great start to the season. I helped my nephew and his 8yo son get his 1st turkey, called in a nice pair of Toms.

Then I had 4 hunters here from the east coast. Two of them killed 2 Toms each and the other two each killed 1. They had a very good chance to also tag out but a heavy thunderstorm with lightning, quarter to half dollar hail, and driving rain in the 60mph winds rolled in forcing the hunters to seek shelter,..with Toms slowly moving their way!
We have seen a lot of Toms and dozens of Jakes as well.
04-25-2015, 02:18 PM
---
I will have to get some photos posted, just finished a hunt with 2 young men from Iowa. One of them killed a nice Tom on Thurs. and another Friday morning. His partner had a couple close calls but couldnt get the birds into the open for a shot.
Until this morning! We had a big Tom on one farm cruise past us at 70y and avoid our dekes. We switched properties, spotted birds about 600y out.
The 3 of us were able to slip in on the birds to about 80y, they were henned up tight,..so we didnt even try to call. The hunter belly crawled to a fenceline and lay waiting,..after several tense moments with a hen about 10' away,..the Toms made their way towards him and hit his shooting lane. He fired killing one, stood up and killed the other! It was so awesome to watch it all unfold!
05-07-2015, 04:08 AM
---
Its been a great season, all 10 hunters have tagged a bird with a long beard. The last 4 have been killed with me watching the hunters go straight at them with a fan.
6 of 10 hunters tagged 2 birds
2 of 10 hunters were only here for 1 bird
2 of 10 had their 2nd bird located, were between them and their roost, when a spring storm rolled in and they had to quit the hunt.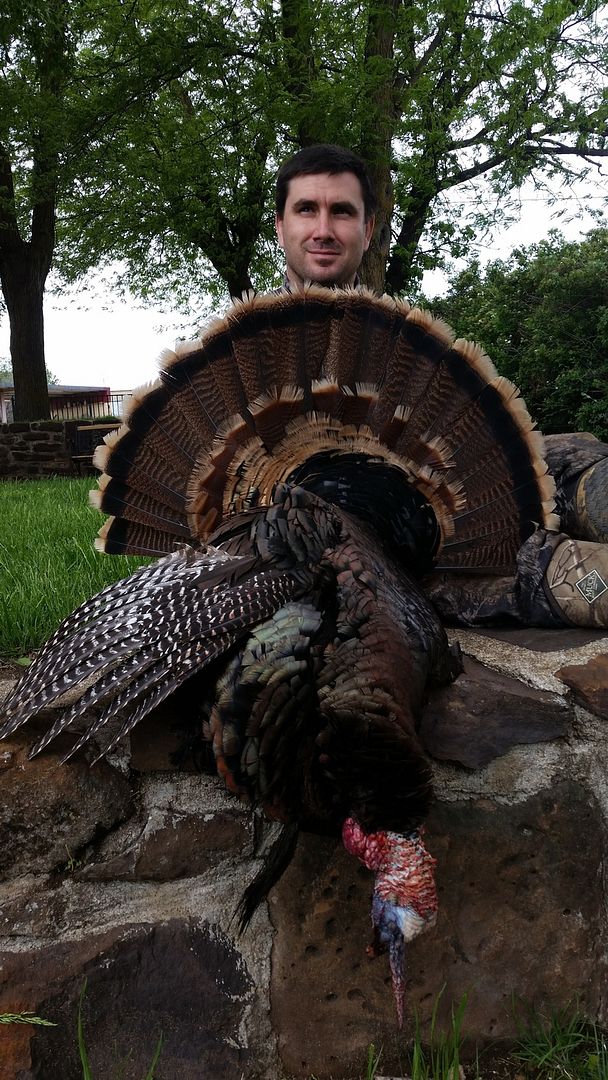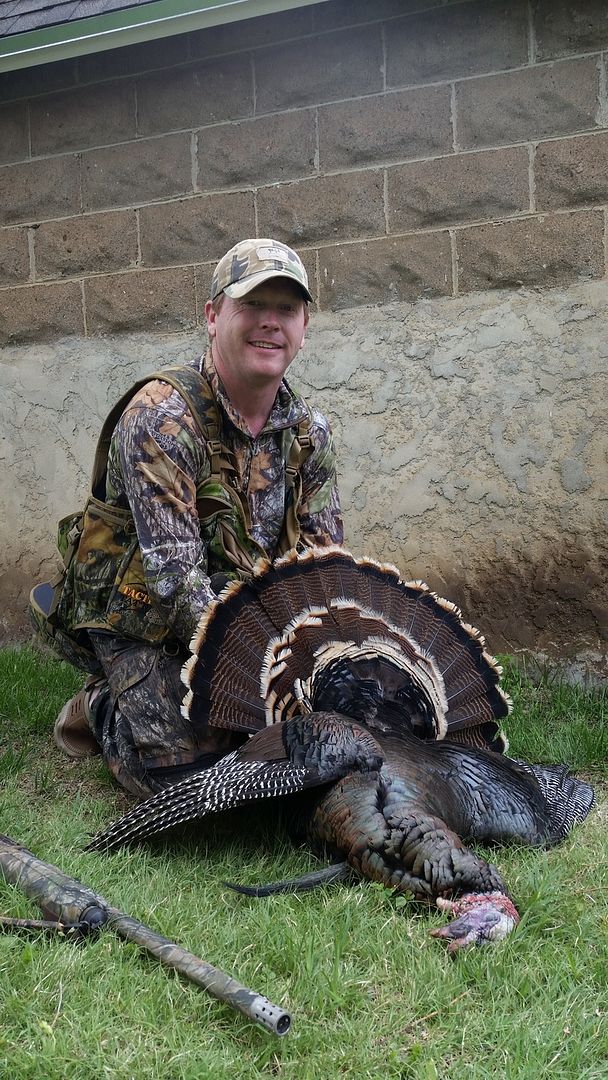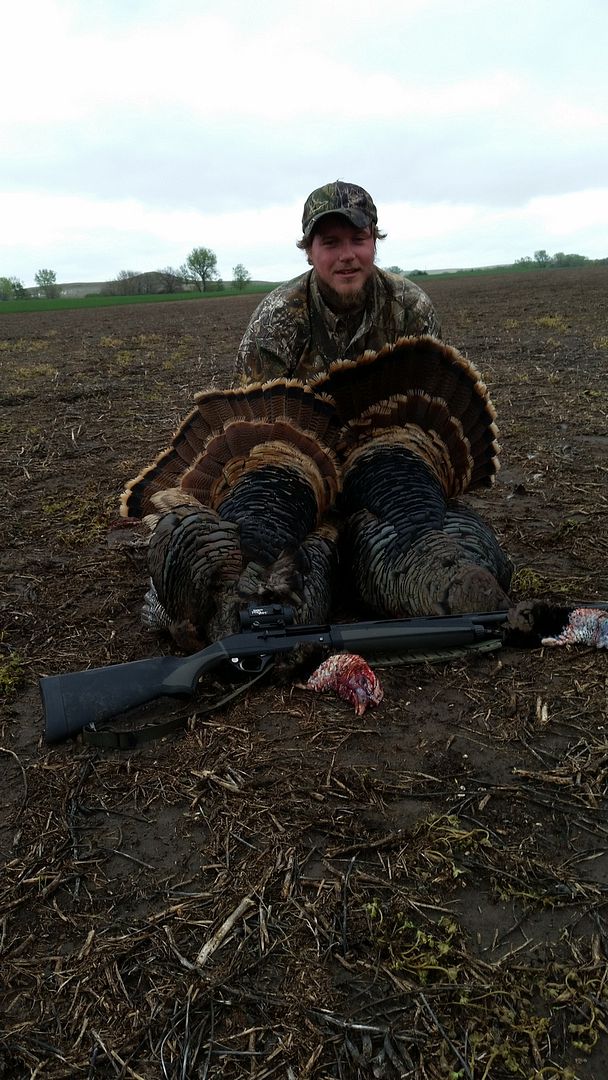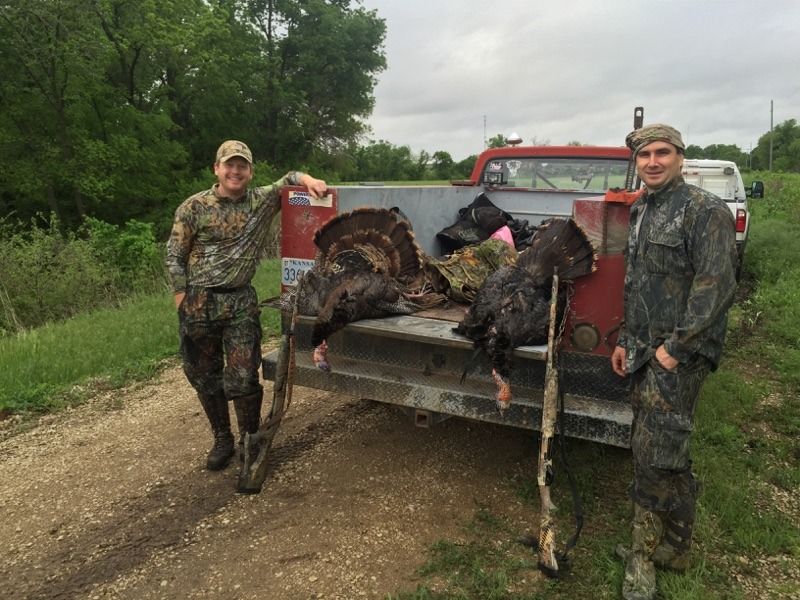 A couple pics are out of order, the 2 birds on the truck were actually tagged just this morning. 5/8/15
---
Last edited by zmax hunter; 02-12-2016 at

05:04 PM

.
12-04-2015, 02:07 AM
---
Turkey season will be here before long, i have several spots available. Updates have been made to the 1st post to reflect state pricing changes, links, and other info.
---
Last edited by zmax hunter; 01-13-2016 at

06:19 PM

.