Guess the weight of this piggie.
05-15-2010, 10:03 AM
Guess the weight of this piggie.
---
Okay, I always enjoy it when folks have the guess the score on a deer or elk and thought I would do it with a piggie. Guess the weight on this boar that my friend shot Thursday.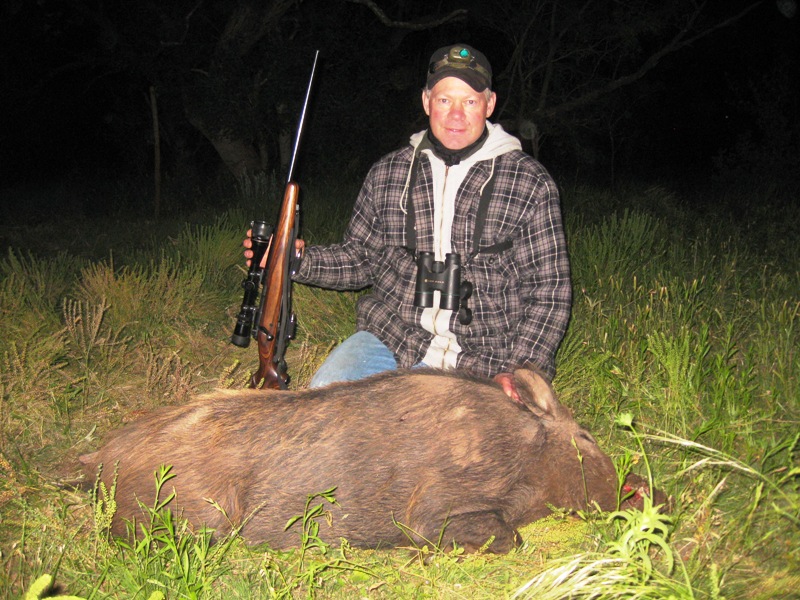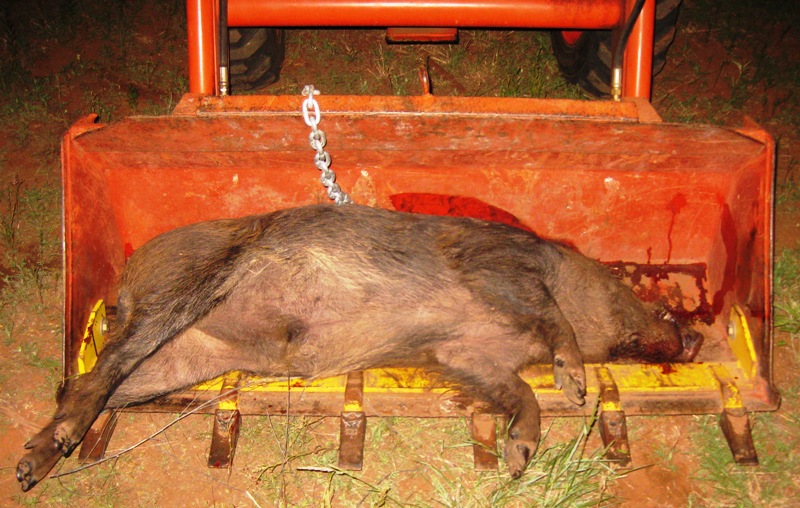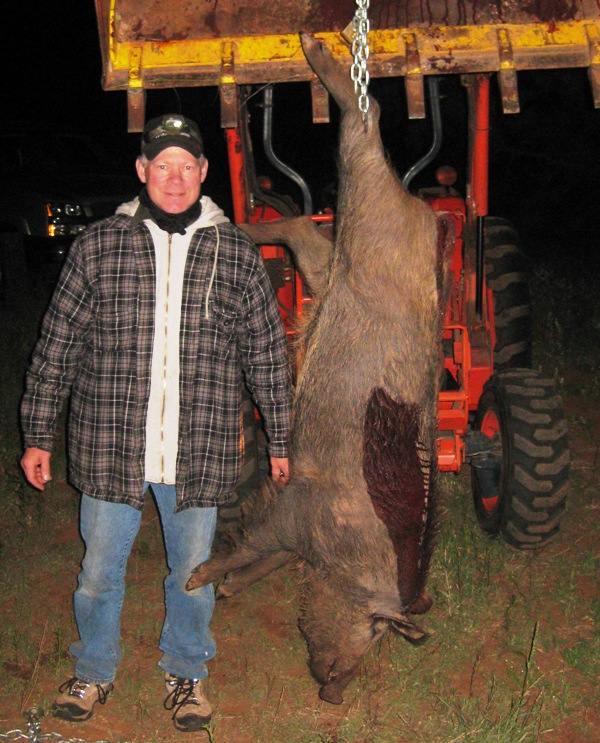 Tractor bucket is 5' wide and my friend is 5'10" and weighs 185lbs for size perspective. In that last picture the pigs nose is about 2" off the ground and my friend is standing right beside the pig, you can see that the pigs back leg is actually behind his back in the picture so no camera tricks on this one.
Depending on how many guesses there are, I'll post the close up picture of the scale in the next week or so.
Have fun. Nathan
---
Last edited by npaden; 05-15-2010 at

10:05 AM

.
05-17-2010, 10:55 AM
---
heck ya it was the scale..i could tell it was tipped over perty far, but couldnt make out any numbers lol
as im sure we will see....i know if im close no one will believe i didnt see it lol...so before tomorrow ya better say whether im lying now, not after the pic of the scale is posted lol..