Gold Dot Ammo
05-28-2018, 02:44 PM
Nontypical Buck
Join Date: Aug 2008
Location: Rapid City, South Dakota
Posts: 3,732
Gold Dot Ammo
---
A 9mm pocket pistol -- 124 grain Gold Dot ammo/bullet.
The bullet went through the first two jugs; poked a hole into the third jug. The bullet remained in the third jug, though it did poke an exit hole. The shooter did get a little wet. One sees the front jug is toast. The second jug has a large split in front. The bullet can be seen in the third jug. The bullet weighs 124.5 grain.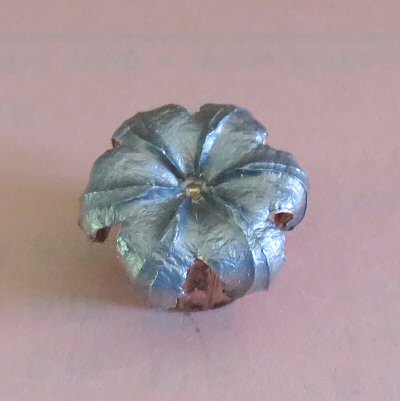 _
05-29-2018, 05:34 PM
Typical Buck
Join Date: Apr 2017
Posts: 743
---
I guess that's one way to cool off a little. Water jug showers at the range. Whodda thunk it.
06-03-2018, 12:54 PM
Fork Horn
Join Date: Sep 2010
Posts: 468
---
I use the 180 gr with my 10mm. That is my self defense load. It did a number on a coyote in April.
06-06-2018, 02:37 AM
---
All I use in my Muzzle loader. 451 300gr. gold dots.
Al
Posting Rules
You may not post new threads
You may not post replies
You may not post attachments
You may not edit your posts
---
HTML code is Off
---