My Crossbow Pics
03-23-2007, 04:31 PM
Giant Nontypical
Join Date: Feb 2003
Posts: 9,175
My Crossbow Pics
---
This isthe midieval replicacrossbow I made in the back yard, sittin' under the shade tree.
My first effort at crossbow making. I made everything from raw materials except the 125 lb steel prod. I bought that, as well as using the plans on their site,from
www.alchem.com
Originals would have been bound with sinew and the track would have been horn dovetailed into the tiller. Well, I didn't have any sinew or horn laying around so I used nylon cord and aluminum angle. A few other small details keep it from being completly true to the originals but those are the biggies.
Top View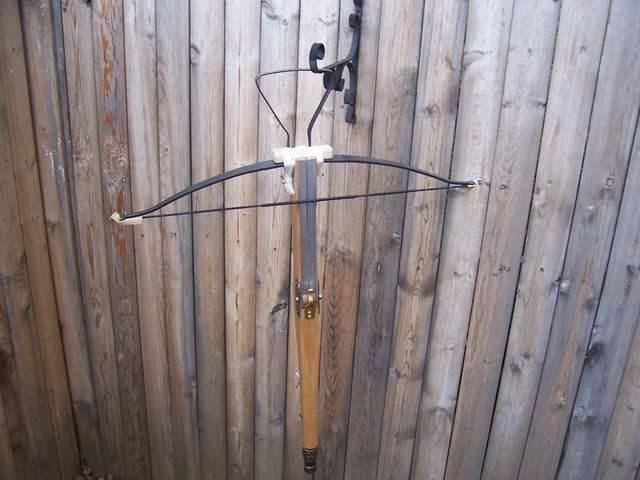 Close up of bindings and stirrup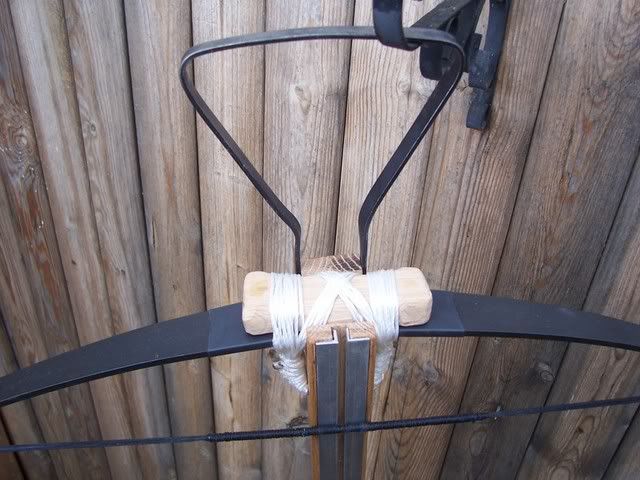 Side view. The cord dangling from the tickler is my trigger block safety. Gotta have a mechanical safety to be hunt-legal in Texas.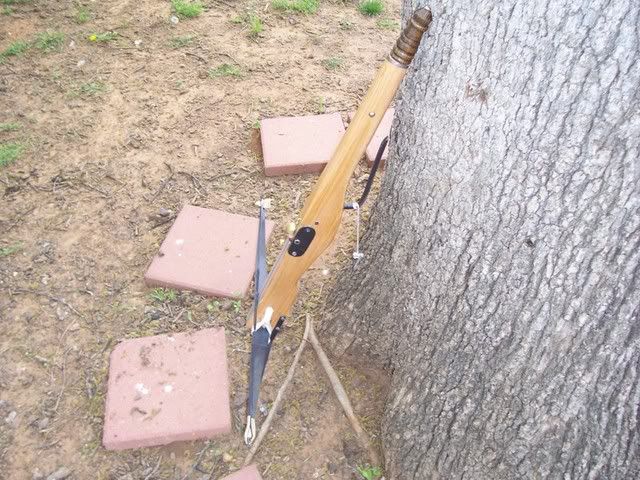 Close up of the knotwork on the bindings.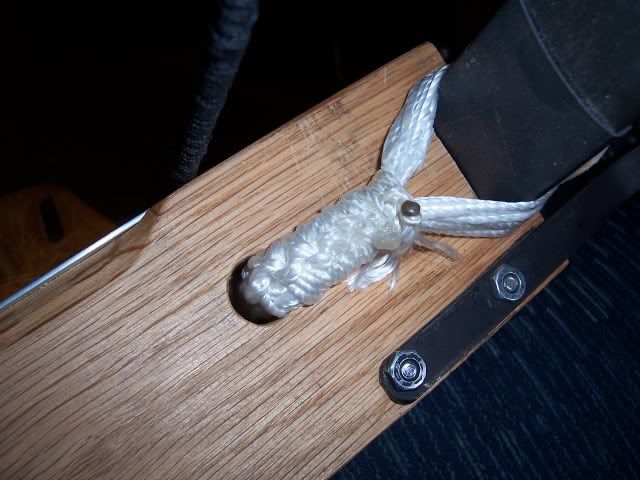 Close up of the rolling nut lock. Sorry about the photo quality.[&:]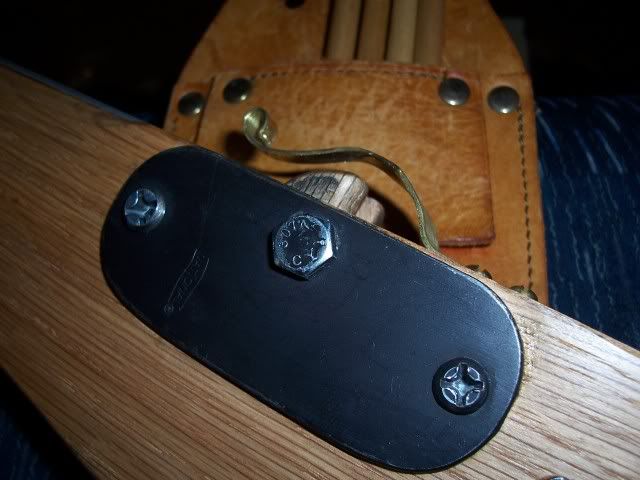 Gotta have ammo. 2-fletch wood bolts.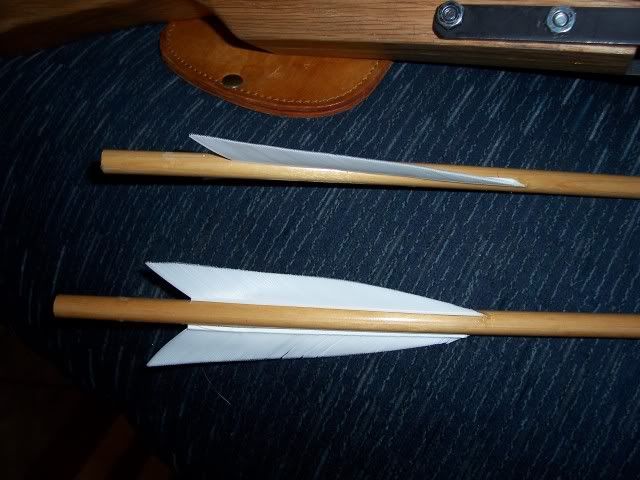 Don't have a clue as to speed or anything but it's pretty quick. I aim by eyeballing down the shaft and using a gap system, just like I did with my stickbows. On the 3D course, I can generally keep 'em all in the 10 ring out to 25 yards or so. And it's DEATH on those blasted football turkeys.
I've got plans to make a replica of a Spanish crossbow that they discovered in a wreck off the Texas Gulf coast, near Corpus Christi. But that's got to wait a few months.
03-24-2007, 06:42 AM
Giant Nontypical
Join Date: Feb 2003
Posts: 9,175
RE: My Crossbow Pics
---
There's a notch on the bottom of the rolling nut that the end of the tickler (trigger)fits into. When you squeeze the handle up it pivots around the retaining screw (that screw right behind the side plate)andmoves the end of the tickler out of the notch. That allows therolling nut to roll forward andreleases the string. Very simple.
The safety is nothing more than anail that goes into a hole I drilled in the tiller (stock), situated to keep the tickler from moving when the weapon is cocked. That's why it's a trigger block style safety.
I've got another tiller made that uses a notch lock. When cocked, the string fits into a notch. When you squeeze the tickler, it forces a pin up into the notch. That pin pushes the string out of the notch and fires the weapon. I'm not sure, but I think that's the most primitive lock style. I want to try to keep a wood prod on that one, but I keep breaking them.
I'm going to have to order some sinew and sinew back the next one I make. Maybe that will hold it together.
Alchem has plans for both types of lock on their website.Free.