Venison Sous Vide
01-01-2015, 10:11 AM
Venison Sous Vide
---
Im preparing a venison roast Sous Vide (Pronounced Sue Veed) which is French for "under Vacuum) There are a lot of reasons and benefits to cooking very lean cuts of wild game using this method that are explained at the link below.
http://www.modernistcookingmadeeasy....s-vide-cooking
Im using a bottom round roast from an archery killed doe.
When cleaned up it has almost no fat meaning this cut of meat will be very dry and tough if conventional cooking methods are used.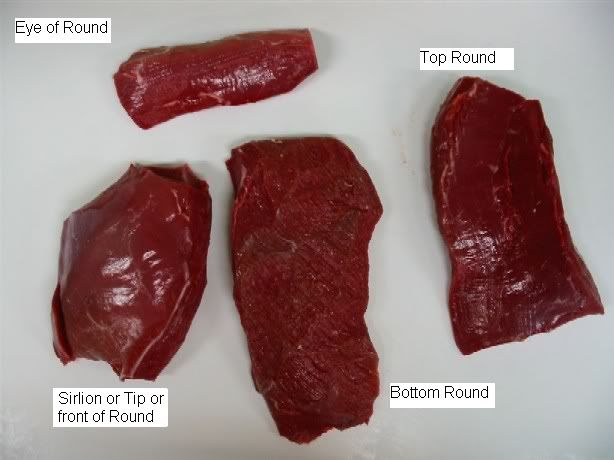 For flavor Im larding the roast with split cloves of garlic. You can lard a roast with frozen pieces of fat or bacon or onions or whatever you like. Without fat (fat equals flavor) these moisture and flavor additives will only enhance the flavor of the roast. Insert the tip of a knife to create a pocket and then slide your flavoring (in this case garlic) along side the blade while sliding the blade out of the roast.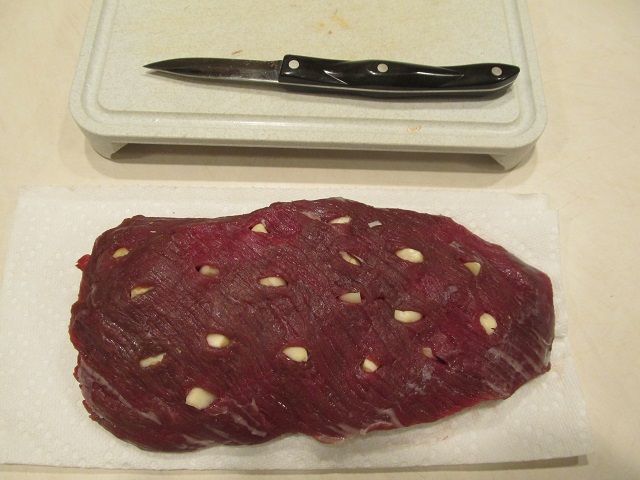 I rubbed the outside of the roast with a dry rub steak seasoning but salt and pepper would suffice and then vacuum sealed the roast and placed it in the refrigerator overnight.
This roast will cook in the water bath for 6 hours at 135F. To ensure that there is water contacting all surfaces of the roast, I placed a canning jar ring on the bottom of the crock.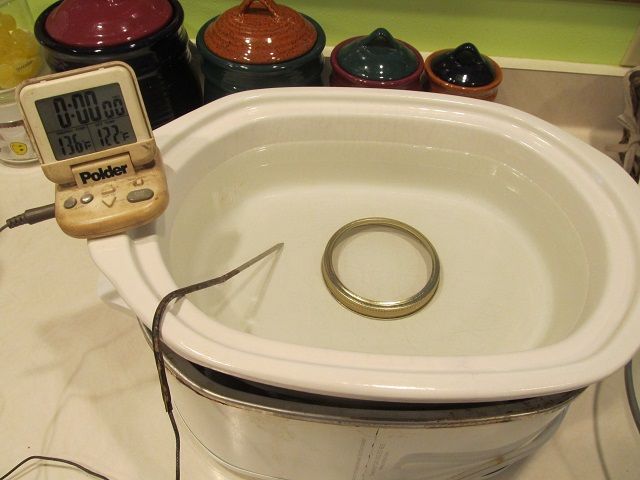 Now the roast will spend the next 6 hours under water. This should produce a medium rare roast. Cooking Sous Vide means no matter how long I cook this roast (6 or 8 or 12 or 24 hours), It will never get hotter than the water bath but will only get more tender with time. Like slow smoked brisket, low temps and time are used to break down the collagen in the meat into gelatin.
About an hour before the roast was finished I prepared some Hassleback potatoes with onion slices in between the slices.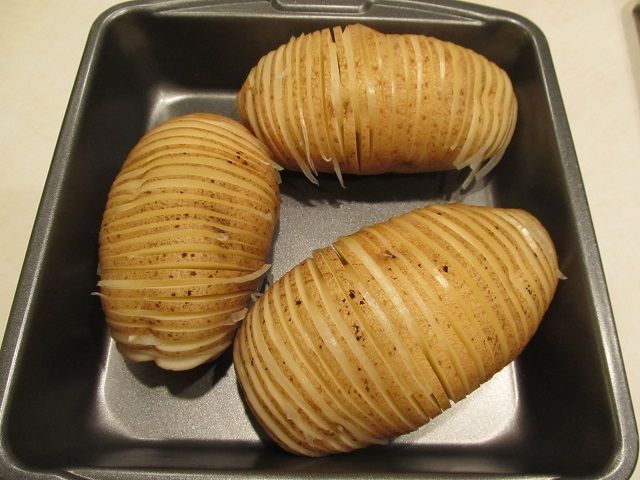 Then brushed with meted butter and topped with parmesan cheese.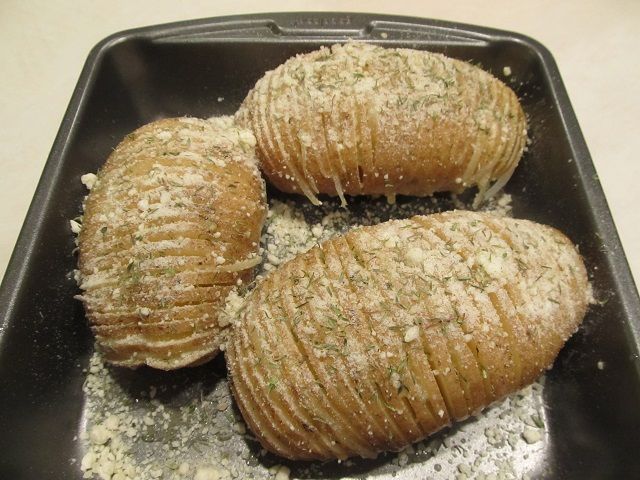 Baked at 425 for 45 minutes.
In the final minutes of cooking the roast I Sautéed mushrooms onions, white wine, salt and pepper.
After 7 hours the roast is finished.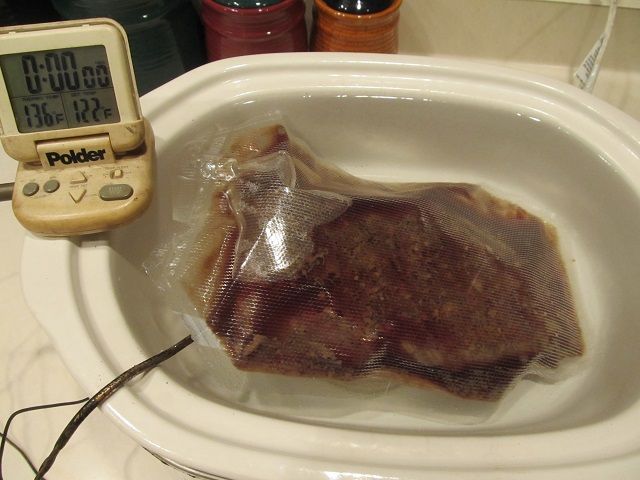 Its not much to look at right out of the bag. Its lacking the sear that we are used to with meat.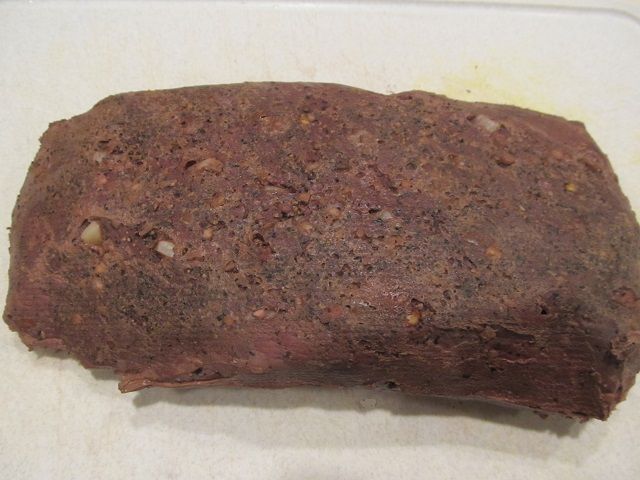 Problem solved. Butane torch (not just for pastry chefs)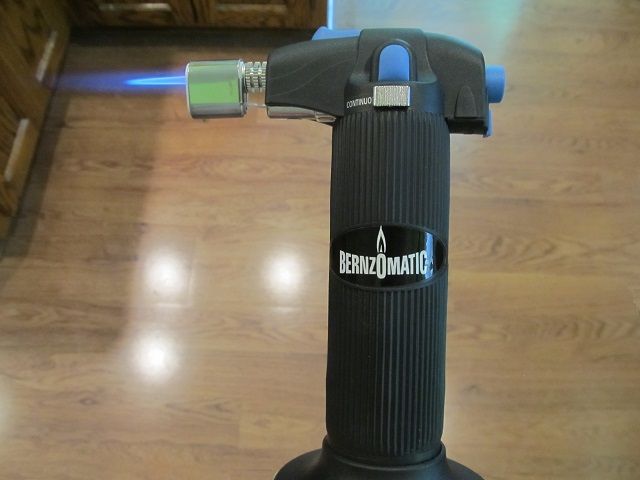 Now the outer surface has the charred mahogany color which really does nothing but make the meat look nicer.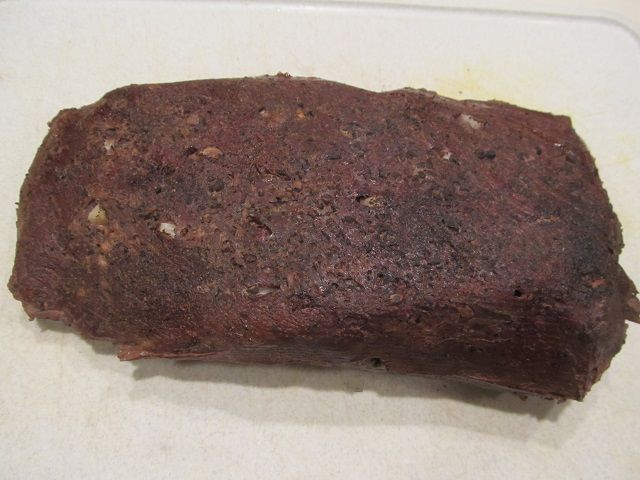 Time for the big reveal. Medium rare.
Add some glazed carrots to round out the plate. The meat is tender enough to cut with a fork.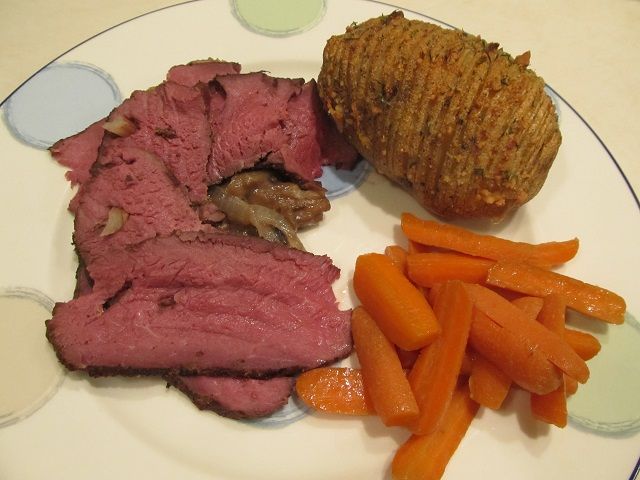 01-06-2015, 07:22 AM
Spike
Join Date: Oct 2014
Posts: 22
---
OMG, that looks absolutely KILLER! I saw that cooking method in an issue of Field & Stream.
I must try it. I usually slow braise a venison roast with lots of liquid and veggies and seasonings and it's always good, but that looks amazing! Thanks for posting.
01-07-2015, 11:14 AM
Typical Buck
Join Date: Jul 2009
Location: southwestern va
Posts: 753
---
i too saw the article in field and stream (redneck sous vide) and tried it over the holidays using the cooler and thermometer. Definitely worthwhile, super easy, super tender. I found finishing the deer off in a hot skillet helped the flavor a lot.