2011-2012 Season Success Pictures
10-20-2011, 11:12 AM
10-23-2011, 11:10 AM
---
Good stuff, except...
Anyway, freezer is stocked with a healthy doe.
Took my trackers with me, I'd already found her but I let them find her on their own.
Took my dog about 2 minutes once he got downwind of her, about ten minutes on the blood trail total, he even found my arrow.
We started at the shot location, took my son about 35 minutes to track her using the blood trail.
White oak flat 10:30am, 17 yards, ~85yd track, 3 blade Muzzy.
Lot of activity this morning, heard first buck grunting of the season, rattled in 2nd and 3rd buck of the season, spike and 6 point.
10-25-2011, 03:28 AM
---
Here's my 2011 Bow Kill Buck
Green Score 176 1/8
10-30-2011, 10:39 AM
Giant Nontypical
Join Date: Dec 2006
Location: Heaven is my home, temporarily residing in WNY :)
Posts: 6,679
---
Shot Yesterday @ 8:30am ...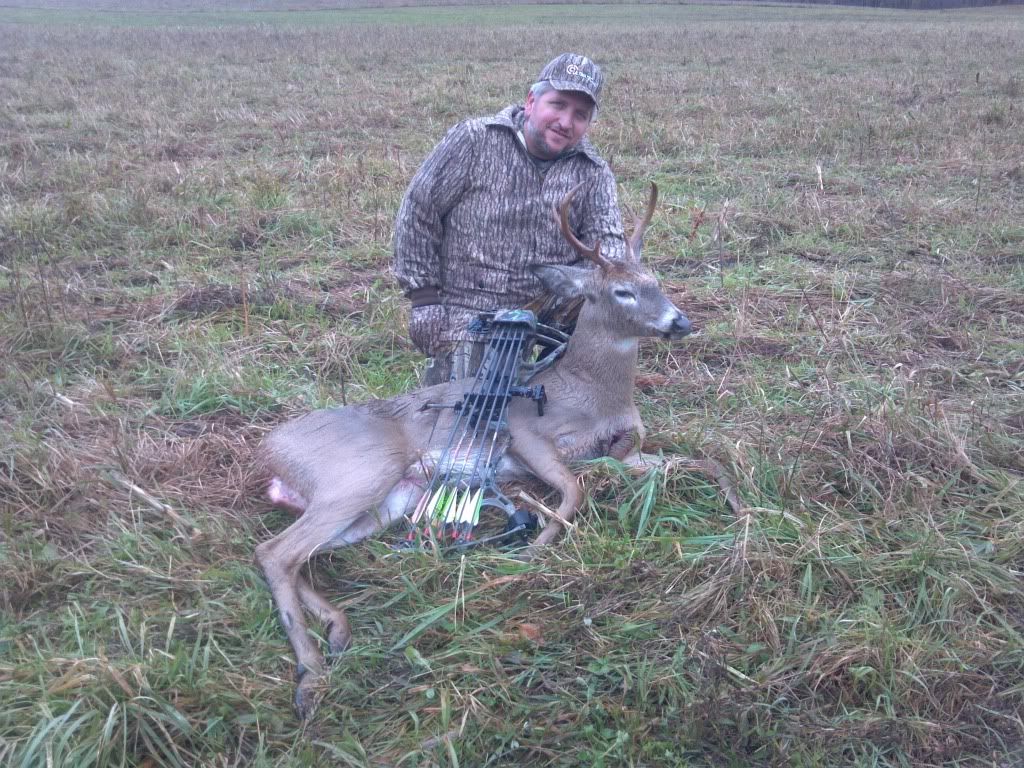 11-01-2011, 05:10 AM
Fork Horn
Join Date: Apr 2004
Location: middle of western NY farm land
Posts: 371
---
10/27/11 Archery Buck - 9 point, best buck to date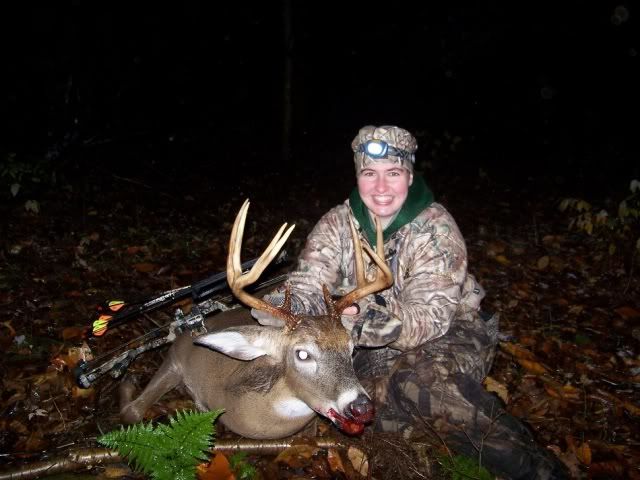 11-02-2011, 02:02 PM
---
Shot this one a day after PT's magic (on my 47th birthday).
Great going, Tony.
And yes, I shot it with my Hoyt compound. I've been so busy, I haven't made time to shoot my recurve. I'll still hunt with the recurve, this season, some.....if I can find time to shoot.
11-02-2011, 03:12 PM
---
Good job guys, and gals!
11-08-2011, 08:01 AM
---
Finally! 1st archery buck for me.... woohoo!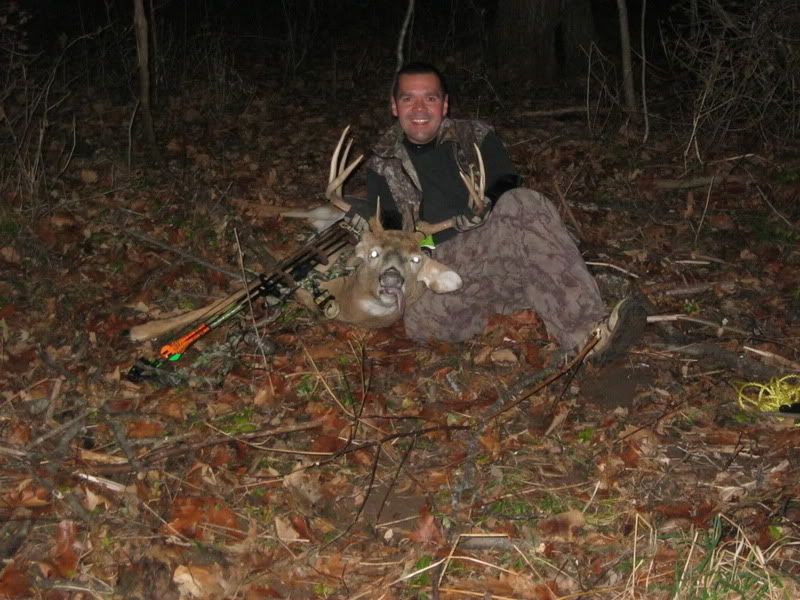 11-10-2011, 03:44 PM
11-11-2011, 11:49 AM
---
This is my Nov 3rd buck this guy was trailing a hot doe he ran 8 yards in front of my stand i mouth grunted loud 3 times before he stopped 23 yards away quatering away i sent a Muzzy mx 4 thru both lungs he weighed 190 pounds dressed and had 9 pts He is missing 1 Brow tine. I have trail cam pic from last year and his rack is smaller this year.