2011-2012 Season Success Pictures
09-18-2011, 05:41 PM
2011-2012 Season Success Pictures
---
Time for a new thread for your trophy photos.
09-18-2011, 07:27 PM
---
Alaskan Haul Road Caribou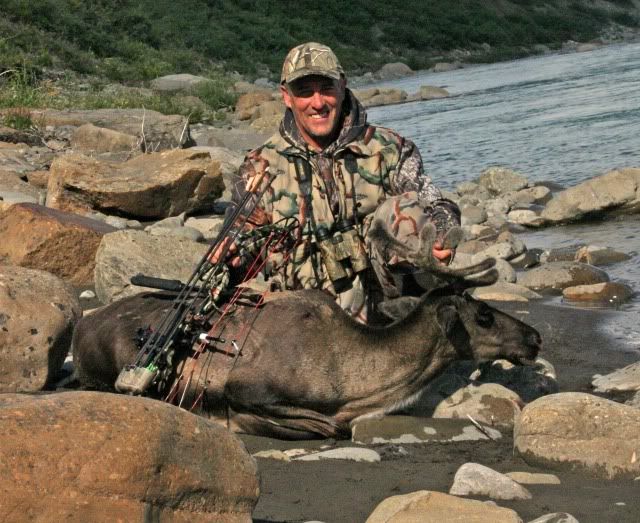 Wyoming Pronghorn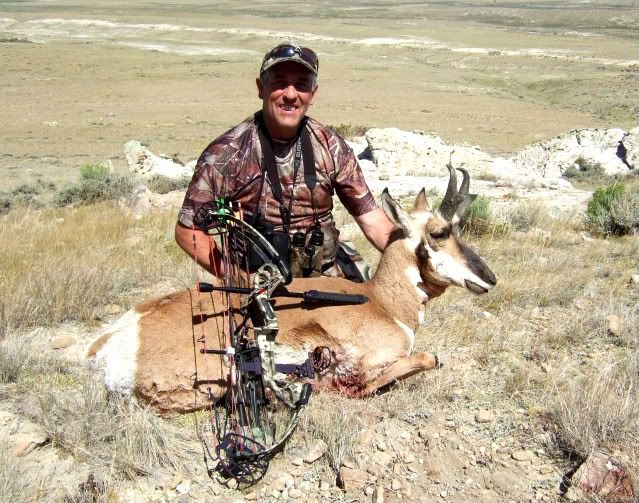 Australian Feral Boar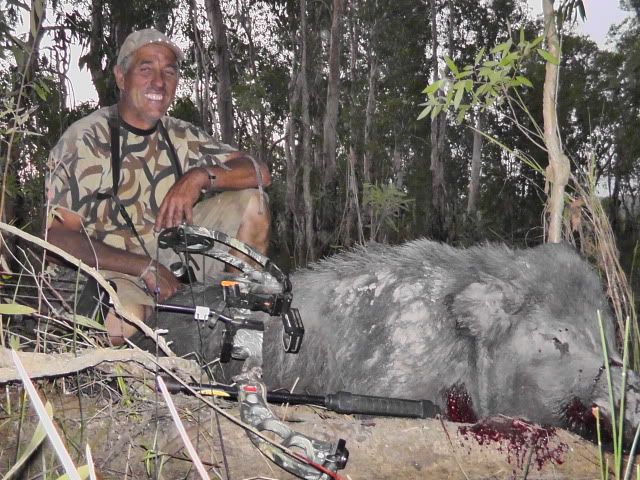 Australian Water Buffalo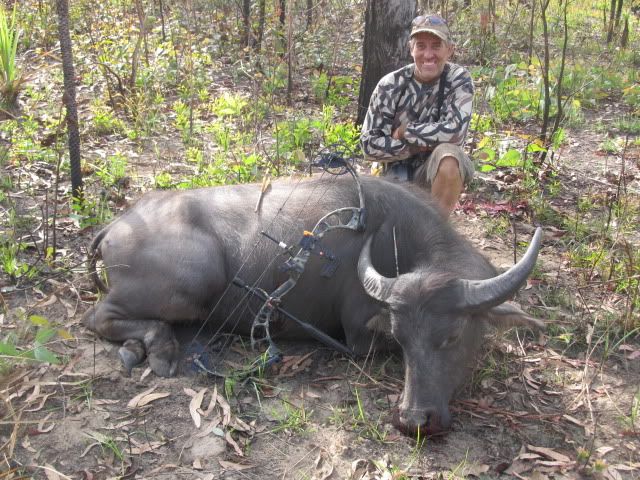 Australian Scrub Bull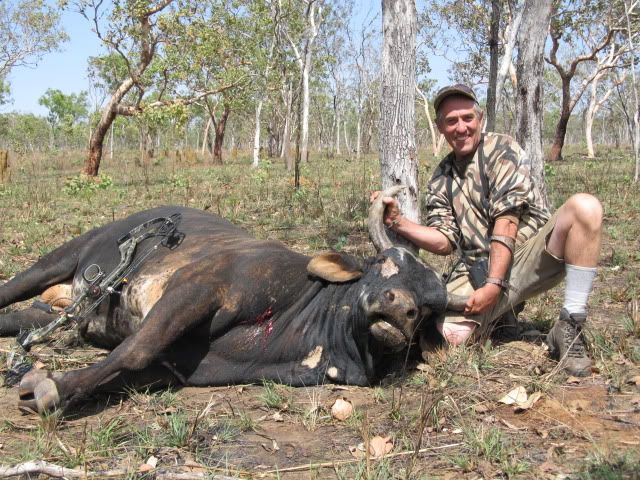 A great find while bowhunting in Colorado. I'm guessing a mt. lion got this monarch. He net scored 224 B&C.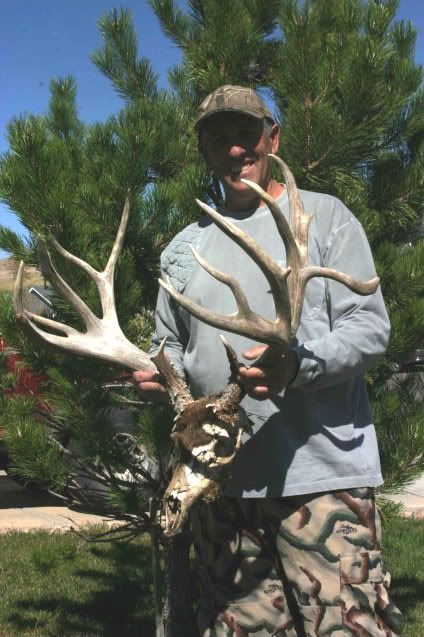 Texas Rio Grande Turkey
South Dakota white-tailed deer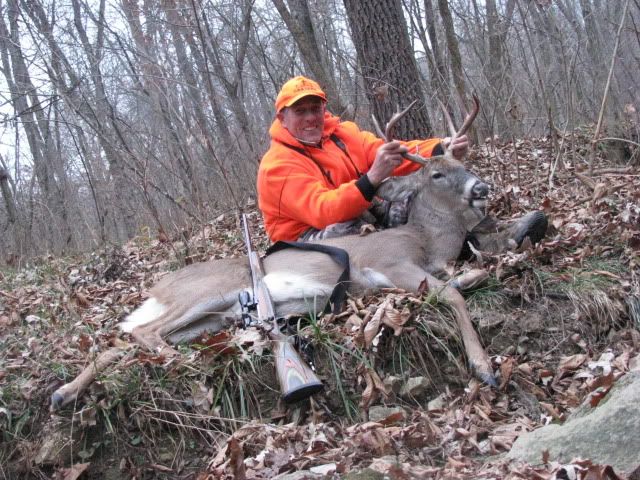 I haven't shot a deer with a rifle in a long while and it felt good to do so. I made a perfect "thread the needle " shot on a Missouri ten pointer. I'm pretty proud of him.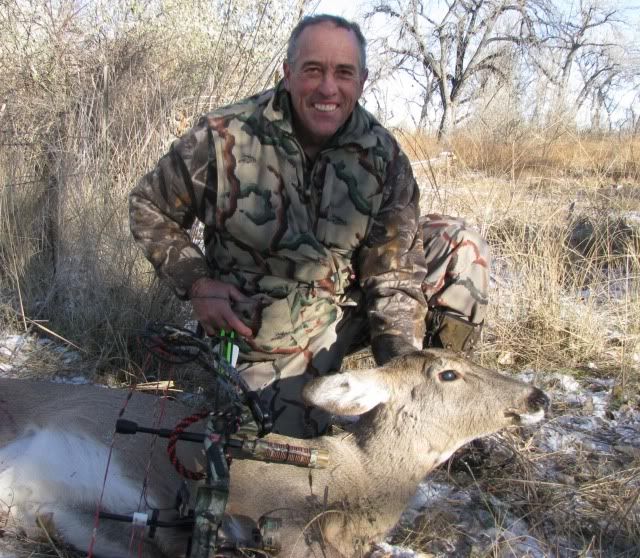 1 of 2 cull does from Nebraska, and the second
A Nebraska coyote
A Hill Country, Texas 7 and 6 point. The seven was 18inches wide.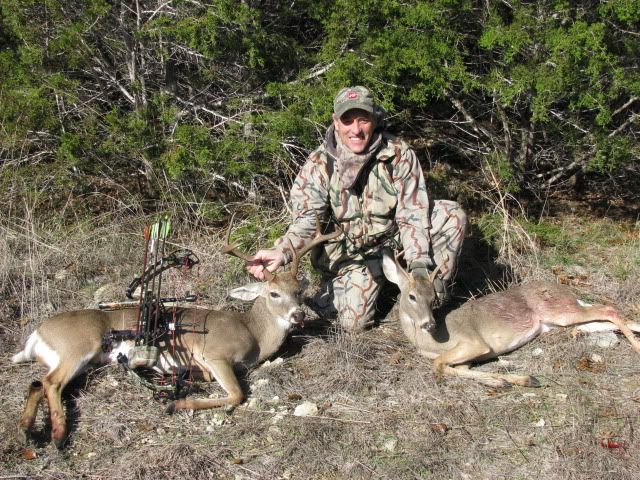 And finally, a Hill Country doe.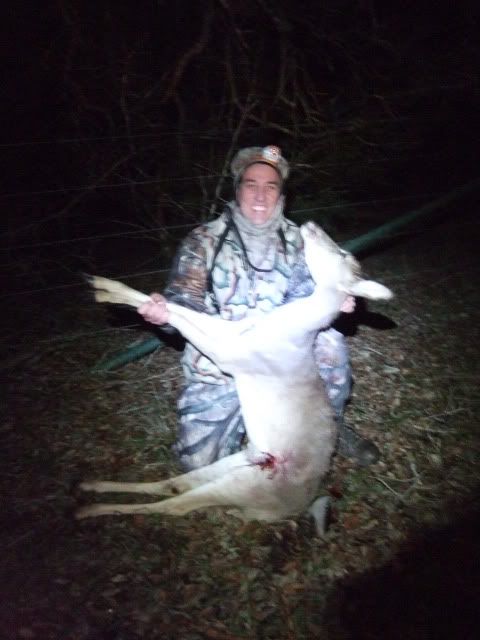 I'm looking forward to 2012!
---
Last edited by iamyourhuckleberry; 12-31-2011 at

08:00 PM

.
09-18-2011, 08:26 PM
---
looks like u been very busy.. very nice pics and thinks for posting
09-22-2011, 06:13 AM
---
Pennsylvania unit 5c doe taken at 12 yards with A mathews Z7 magnum. I was using trophy ridge arrows and g5 tekans.
09-23-2011, 01:08 PM
---
1st bow kill of 2011-2012 season!!
09-23-2011, 01:13 PM
---
2ND bow kill of 2011-2012 season. Spot and stalk, 40 yard shot!
09-24-2011, 04:33 AM
Spike
Join Date: Sep 2011
Posts: 3
---
shot two does already. Pictures are on my crappy cell phone, ill see if I can post em up. Haven't seen any decent bucks worth shooting yet, lots of spikes and forks. Going out tonight, possibly tmrw morning and tomorrow night.
09-26-2011, 07:45 PM
Nontypical Buck
Join Date: Feb 2003
Location: Isle, MN
Posts: 1,469
---
ok, terrible picture, i know, i know... got her 9/24 muzzy 3 blade 100's.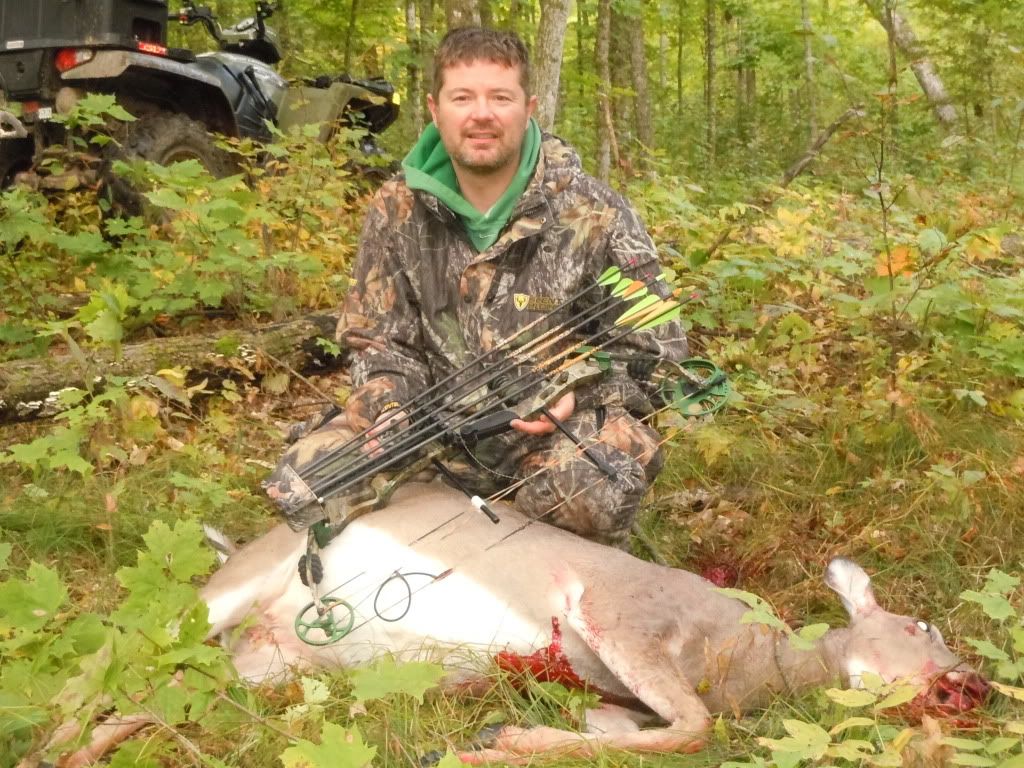 09-26-2011, 10:40 PM
09-27-2011, 05:25 PM
---
Got this one last tuesday for team 9 in the contest.