Tricky Properties...(Land Help)
12-29-2010, 04:32 PM
Tricky Properties...(Land Help)
---
I have posted before and I am basically asking for a re look from dan or anyone really.In my 15 or so sits i have seen 2 non shooter bucks and 5 does.
I am goin to post a close up of the land,a far away view and a topo in hopes that i can get some good spots. The ones i have now just are not cutting it at all. I have a few pictures of tiny bucks but nothing to get excited about. Even walking both properties(in the snow) i still cant find deer sign(trails,scat,etc.) Any help would be so appreciated it is not even funny. I would like to start looking now for spots next year...(Also the crops rotate yearly as well)
I have asked like a million times everywhere and even bought a book and read to help. The topos are not very detailed at all. thanks!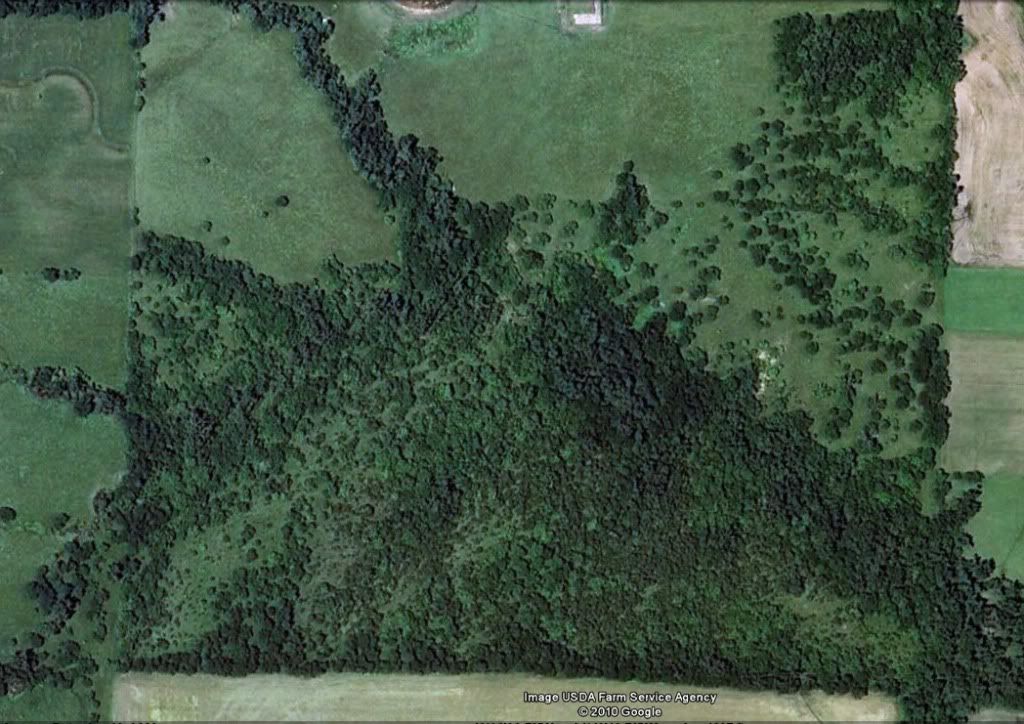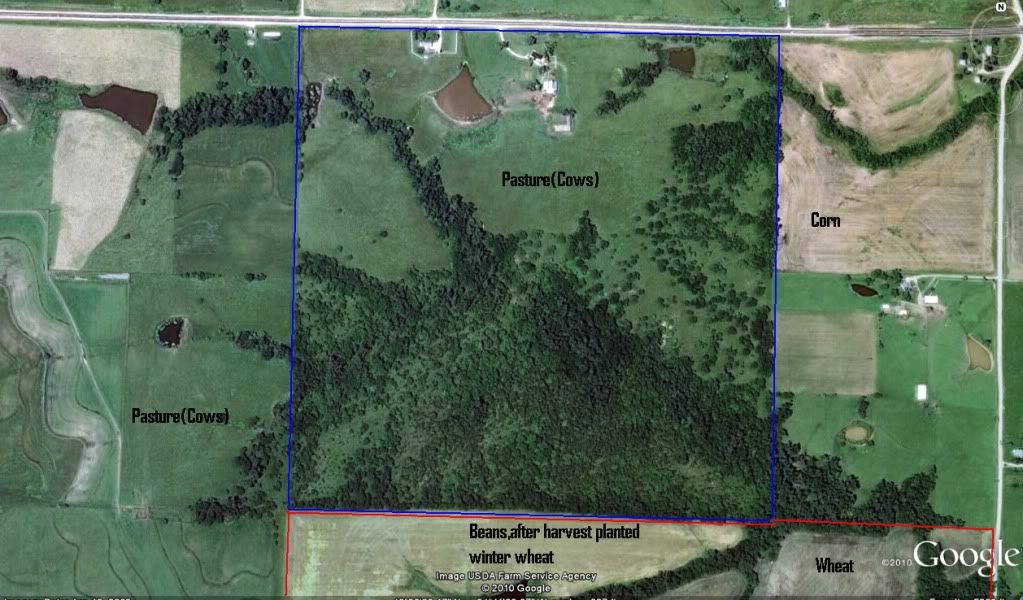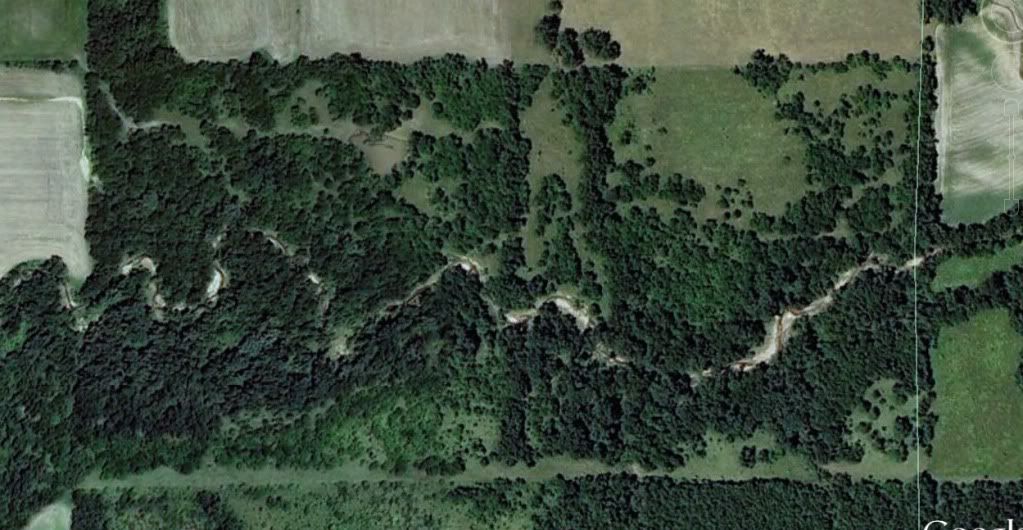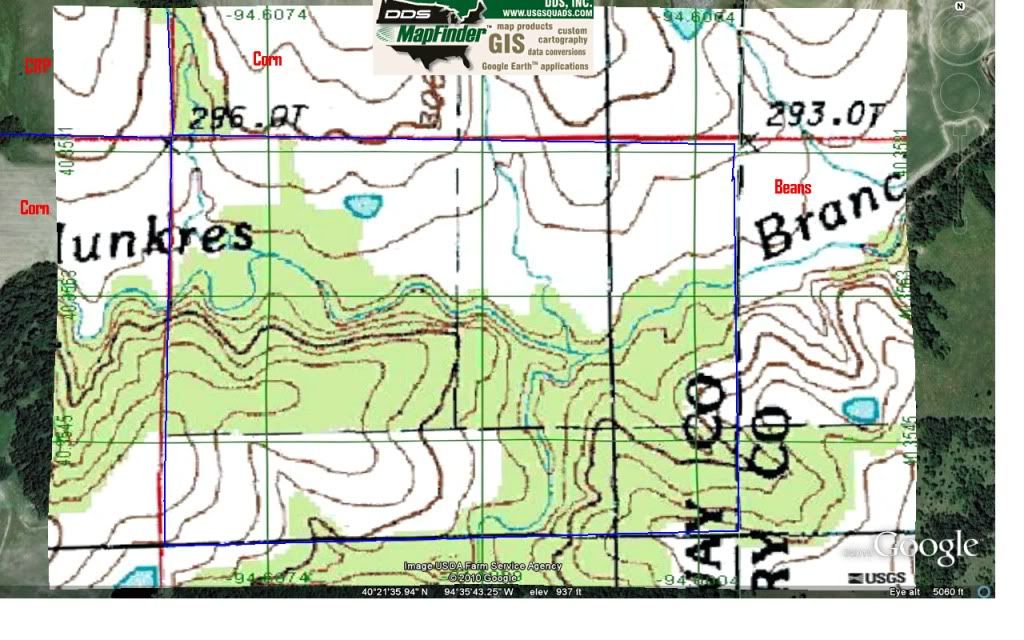 12-30-2010, 05:06 PM
Typical Buck
Join Date: Jul 2009
Location: southwestern va
Posts: 753
---
thats a lot of info to try and digest, but ill do my best. If youve read the book i think you have, then you probably already know what youre looking for (funnels, fingers, etc). Lookin at your aerials i see several good looking funnels running between woods and the food sources.....fingers on the topo leading down to the fields.....and some bare spots in the woods that i would think should have some bedding or rut activity signs. Is the corn standing? if so you prob have deer bedding in it too.
12-31-2010, 08:56 AM
Typical Buck
Join Date: Jul 2009
Location: southwestern va
Posts: 753
---
i dont know how old those pics are and if its changed alot, but on your aerials where there is like a small strip of timber between 2 fields....that would be your funnel (deer dont want to travel in the open so they will only walk thru timber, the narrow strip of timber "funnels" the deer thru that area). The might be grownup fencerows, ditches, etc....but theyre all over that map.
Posting Rules
You may not post new threads
You may not post replies
You may not post attachments
You may not edit your posts
---
HTML code is Off
---