I sure hope there isn't a mouse season! ;)
07-29-2009, 08:17 PM
I sure hope there isn't a mouse season! ;)
---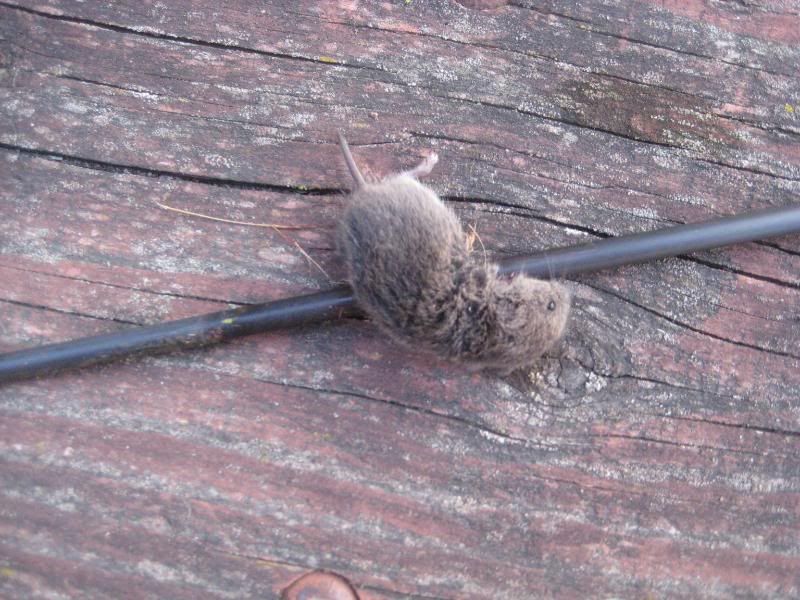 Heres the story and it is the truth...
I went out to shoot some with my bow. Shot a little at 20 yards and was shooting 1-2 inch groups with 3 arrows. So I moved on. 25..30..35.. I was shooting farely good at 35 so I got a little ****y and moved on to 50 yards to try something new. Two shots within 5 inches apart. One arrow in the lung and one in the gut. But my THIRD arrow was a complete over shot. Clear over its back. Not sure what happend but when I went to retreive it I saw that that was my BEST shot ever. I missed the target and hit a mouse!!! No lie either.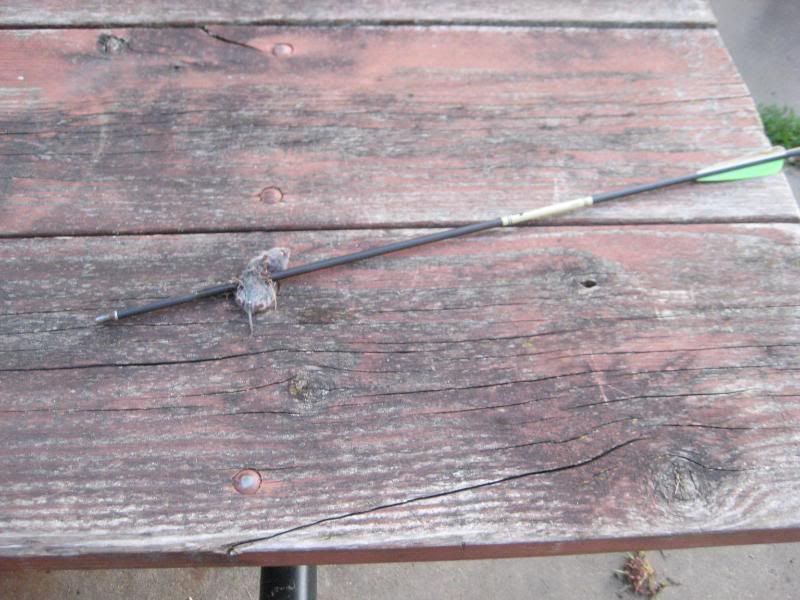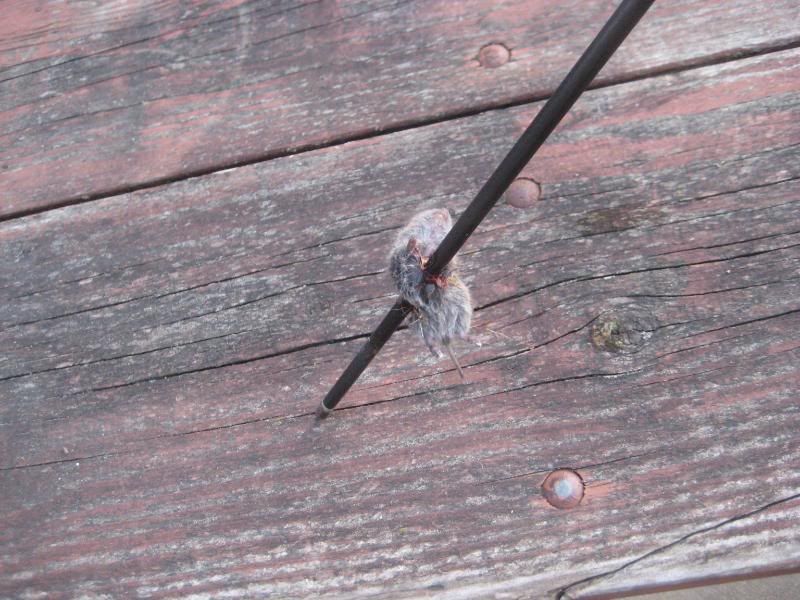 Picture of me with the mouse just to verify that this was me shooting.
BTW, my shirt says "Bowhunters dont let friends use guns".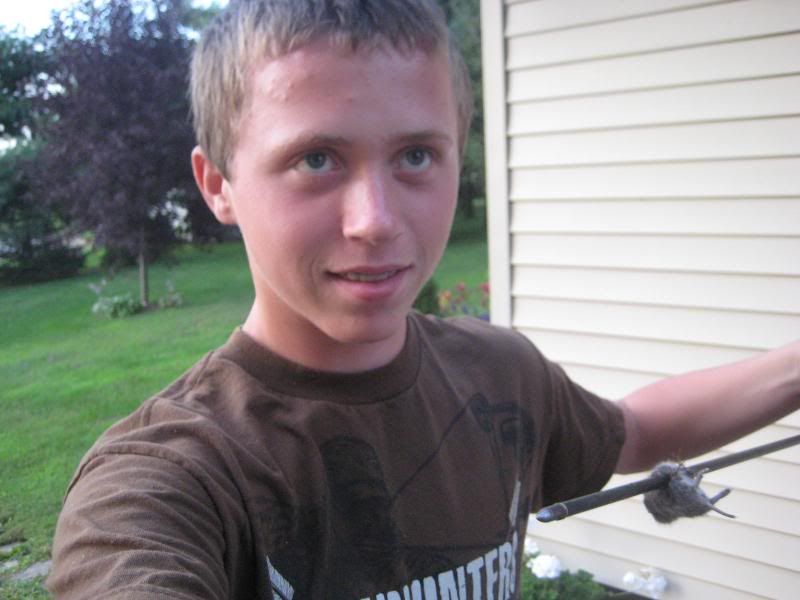 20 yard grouping.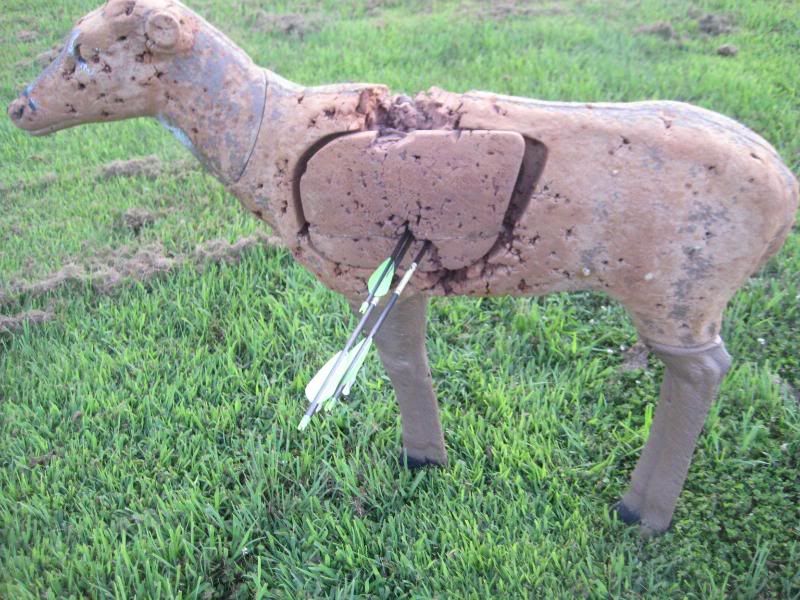 30 yard grouping. Look at my target. It is about to split in half like my other deer target. The back of the deer isn't even connected. all I have is the bottom section.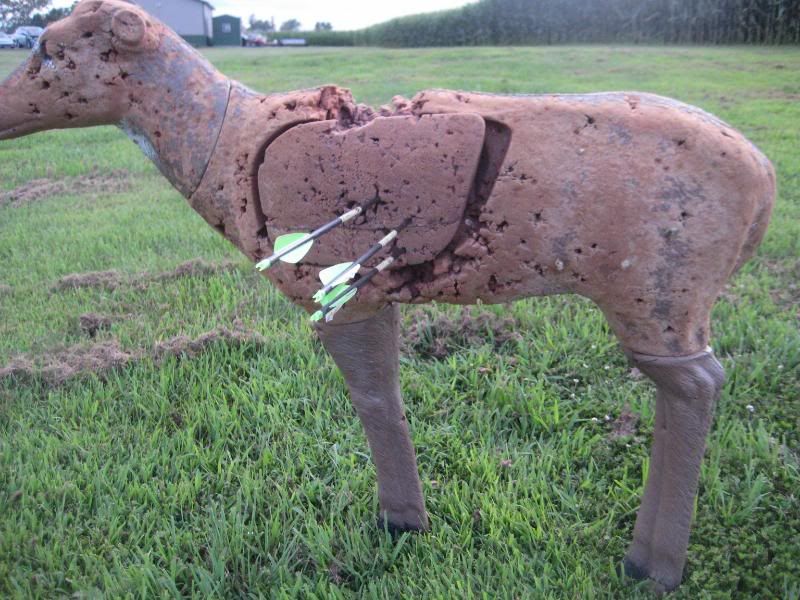 Sorry for not taking the time to clean up the blood from the mouse. There wasn't much to clean on that little beast so I chose not to.
07-30-2009, 07:55 AM
---
This deer target has lasted me 4 years and I only replaced the vitals once. 1 1/2 years ago I bought a differant target called the "Broadhead buck". A few weeks ago my broadhead buck completely split in half like this deer is about to.
I shoot ALOT. I was about at the point of completely shooting through the broadhead buck. I also have the block. and I shoot all the way through on it also.
07-30-2009, 07:48 PM
Posting Rules
You may not post new threads
You may not post replies
You may not post attachments
You may not edit your posts
---
HTML code is Off
---