Vertigo?
07-06-2009, 03:01 PM
Vertigo?
---
It's the new pattern out by Cabelas/Mossyoak. Has everyone seen it? If not, look below...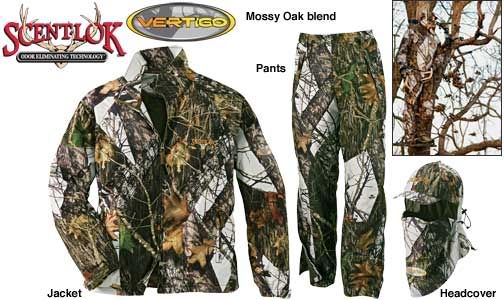 One of the downers, IMO, is that it only comes in Scent-Lok, but otherwise I really like this pattern.
What do ya'll think? Like it, Hate it, Not Sure?
07-06-2009, 04:29 PM
RE: Vertigo?
---
ORIGINAL: buttonbuckmaster

The demos that were out last winter looked alot different IMO. That looks like a skylineripoff IMO. I'm sure its quality clothing, but I don't care for the pattern.
I hadn't seen this pattern before, demo or otherwise. I do vaguely remember seeing skyline at one point though.
The only part of it I don't really like is the fact that the branches and non-white areas are super dark. It goes from one extreme to the other.
07-07-2009, 05:20 AM
RE: Vertigo?
---
I like it, but I think Mossy Oak's Treestand is better. I have been a long time fan of Mossy Oak and have been wearing their Breakup forever. I like the more open look of this and the Treestand. I wish I needed some hunting clothes, but I don't, so I will stick with my Breakup a while longer.
07-07-2009, 06:10 AM
RE: Vertigo?
---
ORIGINAL: Siman08/OH
Im too much of a broke student for anything like that
im sure its nice
I hear that, they keep pushing tuition up and I have to keep finding a way to scam the school into giving me more money
- I'm going into my final year at least
Thread
Thread Starter
Forum
Replies
Last Post
Posting Rules
You may not post new threads
You may not post replies
You may not post attachments
You may not edit your posts
---
HTML code is Off
---