08 mount back with jawbone UPDATED SCORE MORE PICS PG 3
02-04-2009, 05:55 PM
Fork Horn
Join Date: Sep 2007
Posts: 339
08 mount back with jawbone UPDATED SCORE MORE PICS PG 3
---
Took this deer open day of archery season in NC. Please age the jaw bone for me. Not scored him yet will put a tape on him later.
UPDATE
Jeff/GMMATT and I ended our hunt early this a.m. thanks to a barking dog that busted me as I reached for my flashlight to chuck at it. Anyways we came back and scored this beast, lol, final tally was 119 1/2! He took the jawbone with him to have it aged. I'll updated with age when I know something official, I'm leaning towards 3.5, we'll see.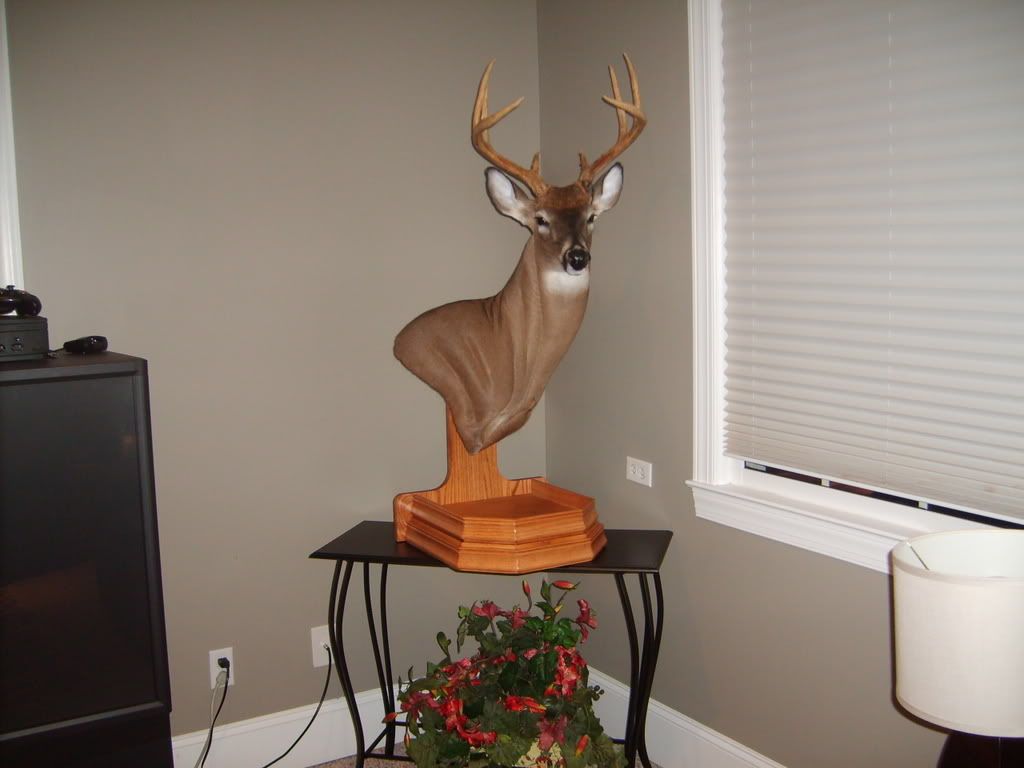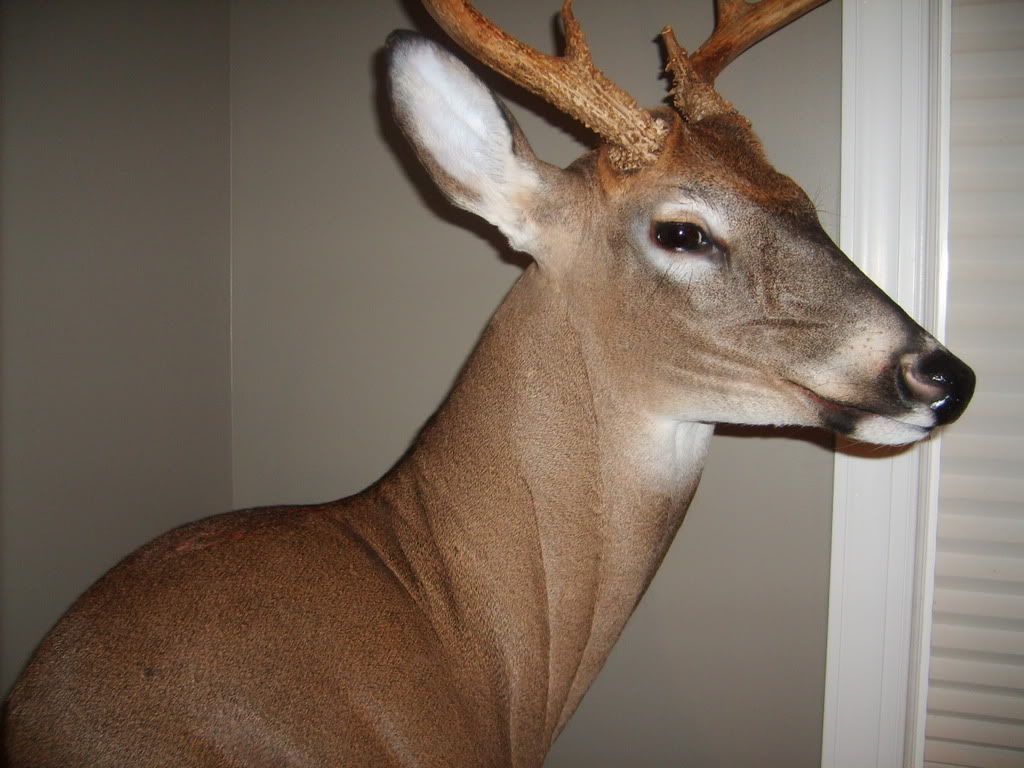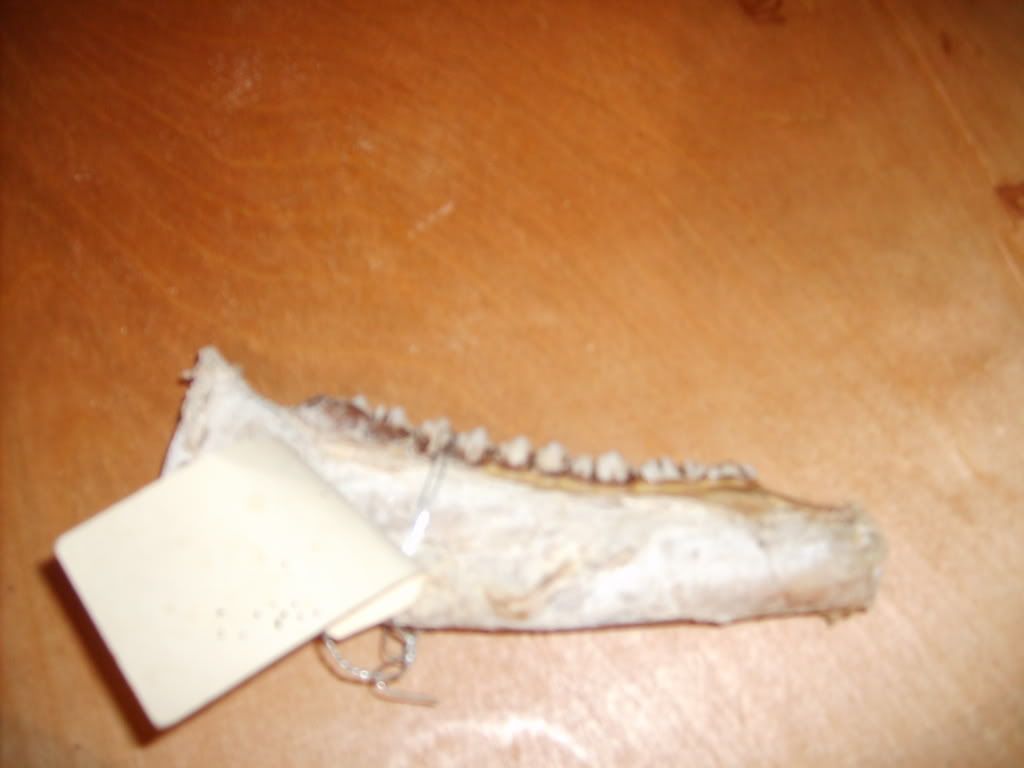 02-04-2009, 07:48 PM
RE: 08 mount back with jawbone
---
Hard to tell from the jawbone pics but It looks like there is some where on thattooth you go by, I can't think of the name of it but I have seen alot of 3.5's and that is what I would say it is 3.5
02-04-2009, 07:54 PM
Fork Horn
Join Date: Sep 2007
Posts: 339
RE: 08 mount back with jawbone
---
to be honest when I asked the taxi he sounded like he was taking a shot in the dark. When GMMATT comes up on Saturday he's gonna take it to his taxi and have it aged. He's a oddity for our area, I'll put it this was the taxi had 150+ deer to do and mine was the second largest to a 141" that he was skeptical was killed where the owner said it was? Who knows, he's a big deer for my parts and I'm totally satisfied with the deer and mount. Thanks for the kind words thus far.