Cross fox or what?
01-07-2009, 07:07 PM
RE: Cross fox or what?
---
ORIGINAL: magicman54494
There is no doubt in my mind it's a cross fox. We caught several just like that one over the years. Cross between red and silver. Here is a pic of one I caught and had mounted.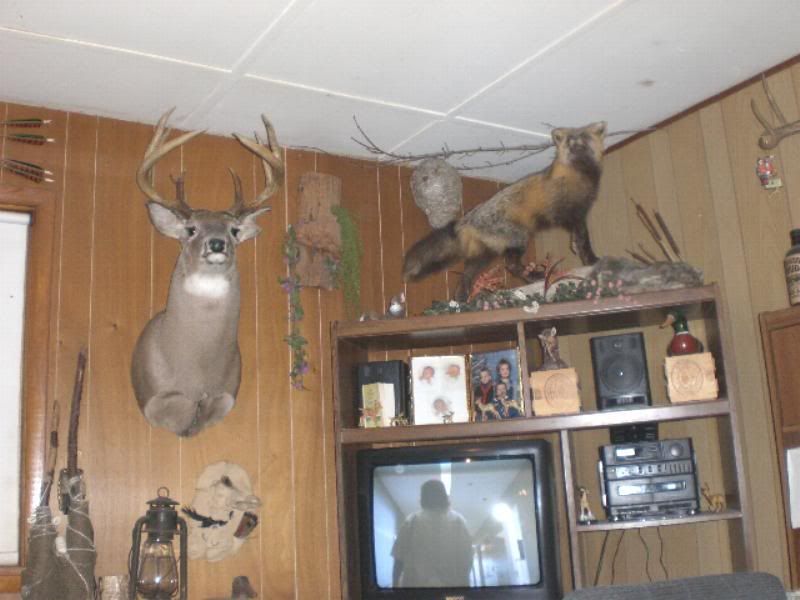 But a silver fox is a red fox, same species. White tip on tail-
Vulpes vulpes
01-07-2009, 07:07 PM
RE: Cross fox or what?
---
There're not called cross foxes because they're a cross of anything. It's the pattern on fur. [:@][:@]

They're a color variant. A recessive gene just like the silver or black coloration. A litter could have red, silver and cross phenotypes.

01-07-2009, 07:27 PM
RE: Cross fox or what?
---
Slice your bread anyway you want. The fox in my pic. is the result of a silver variation of a red fox mated with a red variation of a red fox.[8D]I just had a long conversation with a fur buyer. He told me that people raise fox and breed color patterns to get a unique color that no other fur raiser has. If silver fox are red fox (I don't know this) they have been bred to poduce that coloration. (like a pure bred dog) I saw some real cool "chocolate" colored silver fox hides. Anyway, the pic that Noah put up is a "red" fox with a very dark color pattern.

Thread
Thread Starter
Forum
Replies
Last Post
Posting Rules
You may not post new threads
You may not post replies
You may not post attachments
You may not edit your posts
---
HTML code is Off
---