Who is still doe hunting/I m takin it to the ground
12-09-2008, 05:36 PM
Banned
Join Date: Apr 2006
Location: IOWA/25' UP
Posts: 7,145
Who is still doe hunting/I m takin it to the ground
---
I am. I am done with the trees as I want to play with the ground blinds the rest of the season.Deer season is opentill January 15th. Warm & comfy is how I will be from here on out. Success is harder IMO...but I want to learn what works with deer on the ground, plus I just bought my new snow blind and I want to see what I can do with it. Any tips well appreciated, I know a lot about ground hunting, but I sure don;t know it all. I have watched all of the Double Bull Videos and those guys are as experienced as anybody I can think of. I am in the infancy stage of a ground pounder. Who else is on the ground with the cold settling in and success isn't a big deal since your buck is tagged?
It doesn't get much better than this as far as safety..comfortableness, and warmth.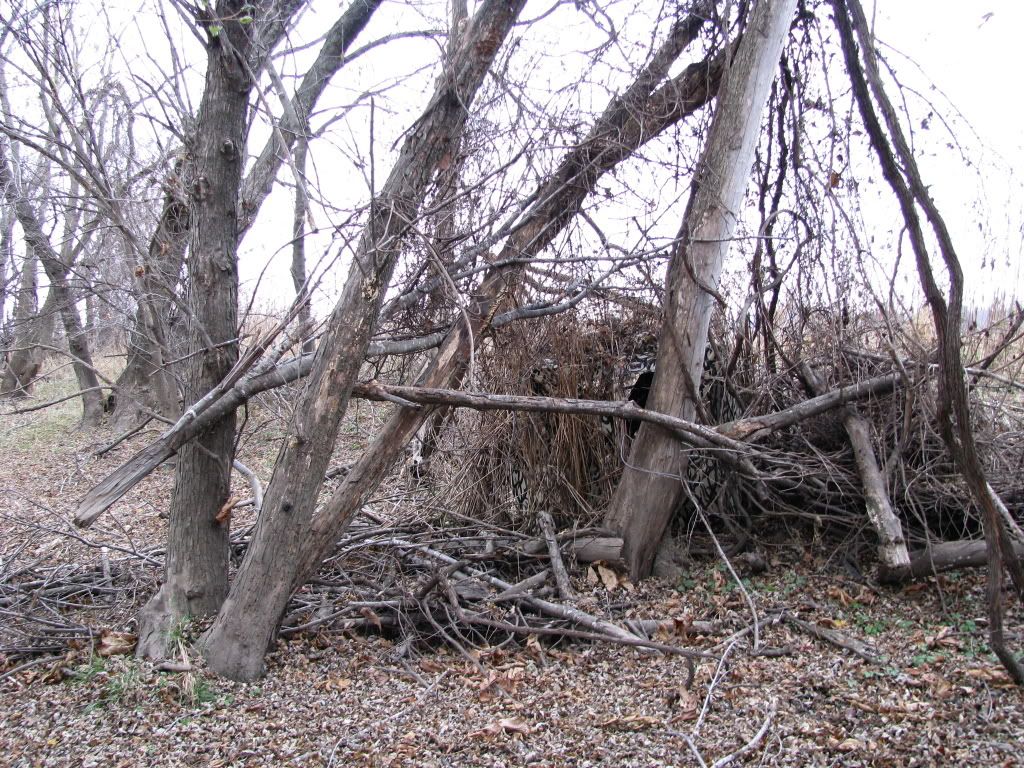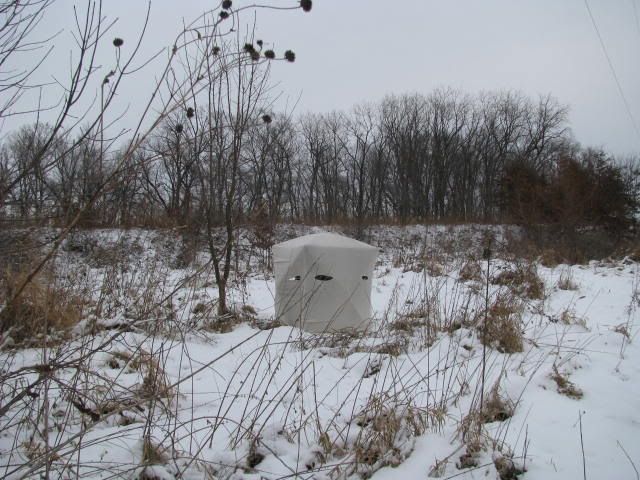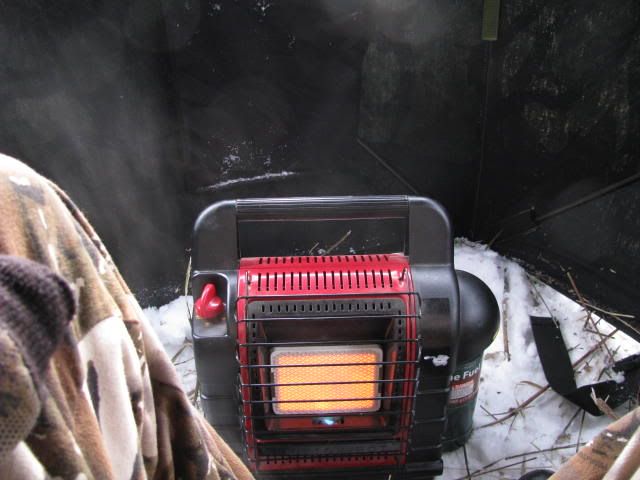 12-09-2008, 05:40 PM
RE: Who's still doe hunting??
---
I still have a PA doe tag for lower PA. Right now is our lead season. Even though we can archery hunt I won't make it down to lower PA until after Christmas when our second season opens.



12-09-2008, 05:40 PM
RE: Who's still doe hunting??
---
I am. I have two doe tags left, a near empty freezer now, and a brand new grinder...I hope to get a few more strikers messy before Jan 17ish.
I won't be as much though, this will be mixed with trying for a turkey or two, and predator calling. Sat AM usually finds me in a duck pit on cold weekends as well. I won't leave the woods until spring season starts, when I'll live there. LOL
Then its off onto the water bowfishing all summer until deer season opens up again. I love this cycle.
12-09-2008, 05:41 PM
Giant Nontypical
Join Date: Oct 2007
Location: Jefferson County, Missouri
Posts: 7,684
RE: Who's still doe hunting??
---
I'll be hunting whatever walks by
. I'm getting a nice ground blind for Christmas, I can't wait to set that up for the late season as well. Good luck to you!
12-09-2008, 05:43 PM
RE: Who's still doe hunting??
---
I have a DB, but to be honest don't really have the desire to deer hunt from it. I like being in a tree better.

My DB is my turkey cave.

It may be because there is no way on earth I am leaving a $400 camo tent in the woods for someone to steal, and I do same day setups with theblind. I don't feel like goin through the extra work when I have stands hung.[8D]

12-09-2008, 05:51 PM
RE: Who's still doe hunting??
---
I have been on the ground off and on since the beginning, I love it. I have passed one mature buck, and several spikes from it, killed a doe, and seen a ton of deer. Just something about being on eye level, gets the blood boiling that much more.
12-09-2008, 05:52 PM
RE: Who's still doe hunting??
---
I am still doe hunting and will off and on for the next four weeks. I have two buck tags as well if the right one presents a shot.
I'll be going out in the morning with lots of anticipation as we had a miserable cold and very windy day with snow flurries.
The front passes through tonight as it clears off and it will be in the low to mid teens in the morning which is pretty cold for us. These type mornings usually result in lots of deer sightings. The first doe that presents me a shot.....I am taking. If she goes down in sight, I'll be looking for the next.
I will be continue in treestands as ground blinds have never been very productive for me, so please pass on what you learn the rest of the season from the ground with your heater.
12-09-2008, 05:56 PM
RE: Who's still doe hunting??
---
Don...

One thing I have decided I need to do in the off season.....is make some natural ground blinds. I plan on making 8-10 for next year and using them when I get perfect winds. I'd like to take one off the ground with the longbow, one day.....but the compound would be exciting, too.