Spring bear season
06-23-2008, 09:28 AM
Spring bear season
---
I just got back a few days ago from guiding for bear the season started out slower than usual with everthing seemed to be behind about 2-3 weeks bear sightings were down the first few weeks but the hunters did manage to kill some really nice bears. I did manage to hunt 3 days twice on a friends bait and once on the last day of the season i passed on a really nice black with a nice blaze probably 19" 250lbs i held true to my word 20" or bust I had seen a 400lb bear earlier on in the week on the same bait and had a hunter in there the next day while the wind was still good but he never showed again. By the last 2 weeks the boars were moving really well and all the hunters had seen or killed some big bears. I sat with a few of the hunters to help them judge the size and on one occasion we had two wolves come into the bait one pure white and the other coyote coloured which came up our trail to the gun blind it got to within 15 yards then turned and swam across the pond behind us pretty cool to see.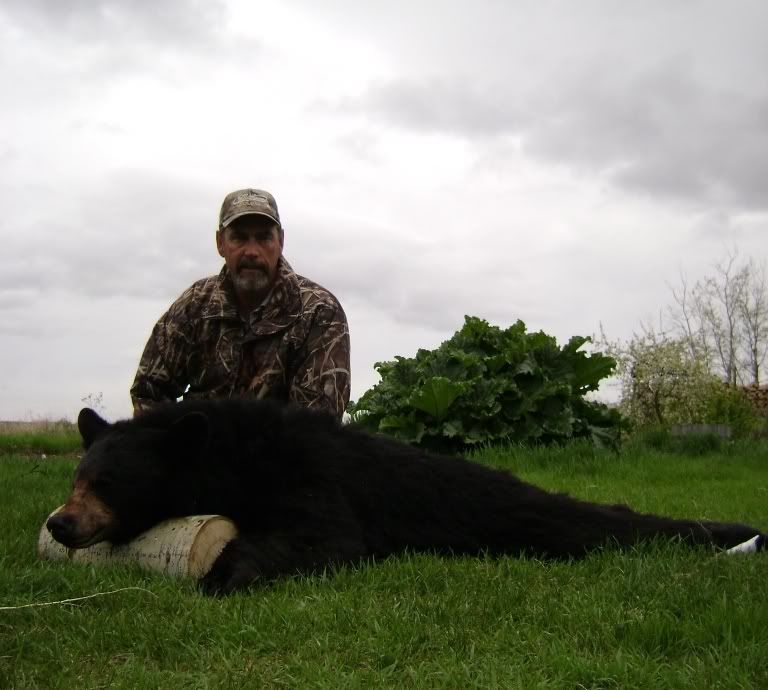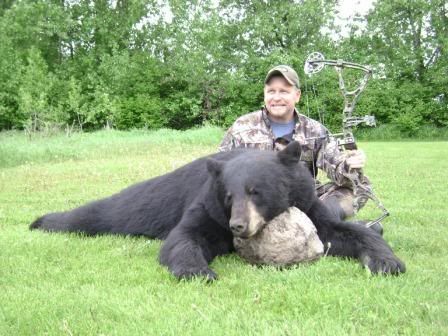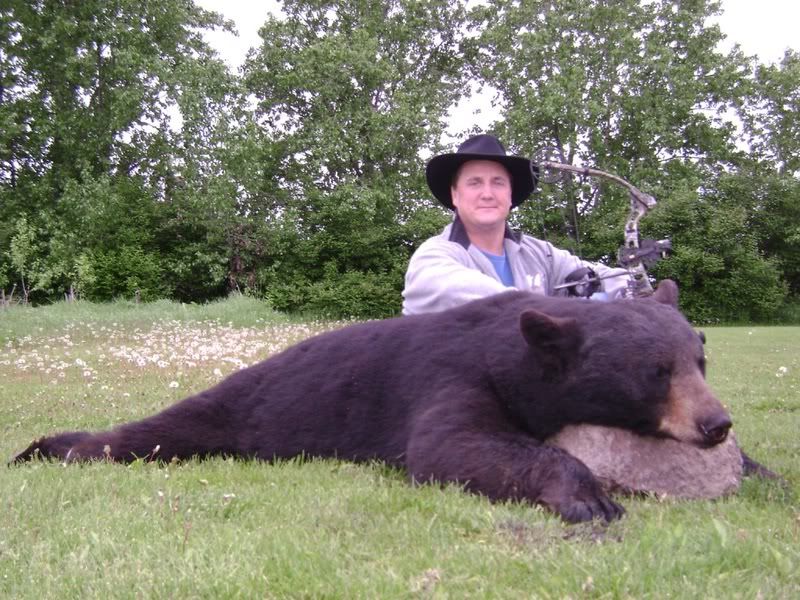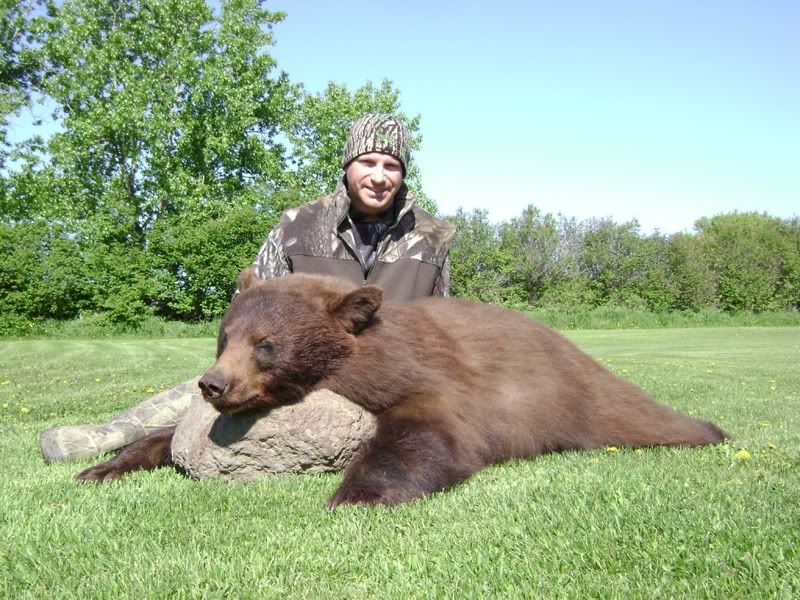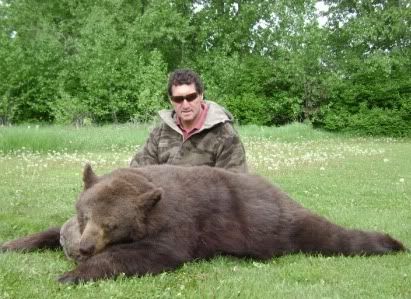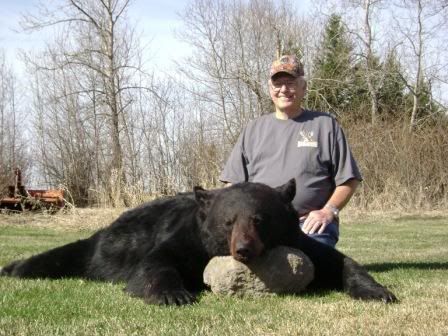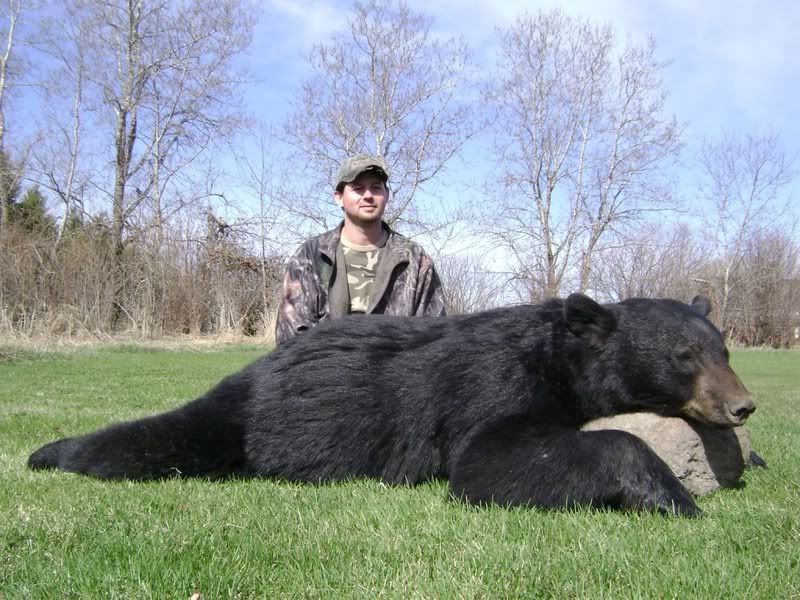 This wasthe bear i passed on the last day
06-24-2008, 08:46 AM
RE: Spring bear season
---
The biggest bear killed was 375lbs with a 20 1/2" skull

Thats a biggin!! Great job on getting these hunters there bear!! I can't wait for my bear season to kick in!!
Great photos oakcreek, thanks for sharing!
Thread
Thread Starter
Forum
Replies
Last Post
Posting Rules
You may not post new threads
You may not post replies
You may not post attachments
You may not edit your posts
---
HTML code is Off
---