Any ideas for a blind design?
12-12-2007, 07:37 PM
Any ideas for a blind design?
---
Here is the situation:

A new spot I hunted this year is in a great corner of a field. It was in corn this year, and soybeans next. It backs up to a great staging area and bedding area.However that staging area is on the neighbors and is not huntable.I always saw deer out of this spot. I hunted it with a decoy a few times with great success.

The only problem with it is a lot of the shots are pretty far out and using a decoy they sometimes circle the wrong way. There is a little crest at 30 yards from my stand that I can set the decoy up on and it can be seen from almost the whole field.

I want some kind of blind that I will be able to hunt out of in the middle of the field. Not sure what approach to take here, or even if being that exposed in the open is a good idea. There has been no pattern from the most active trails the bucks take to the feild from my sightings and trial camera pics I have so far.

I was thinking of building abox blind and taking corn stalks and painting a camo pattern on it, then taking corn stalks and tying them to it for additional cover.

This field was very active this year. I saw a 140 inch10pt., 160 inch 12 pt., and had several run ins with a tall 130 inch 8 pt.

12-12-2007, 10:39 PM
RE: Any ideas for a blind design?
---
You could do something like this,just an old water tank on wheels.
You can roll into the field when the crops are out and roll it back on the edge when season is over.
Sleeps nice too,just ask my son.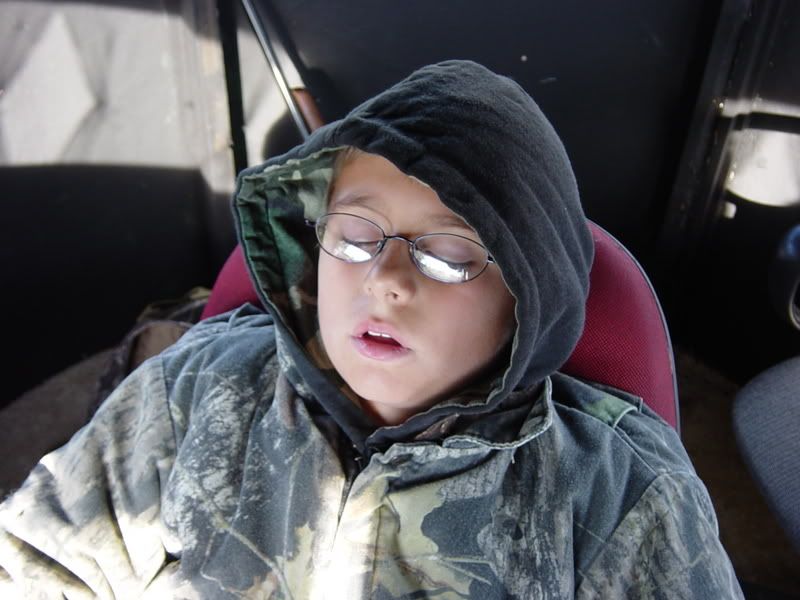 12-13-2007, 07:08 PM
RE: Any ideas for a blind design?
---
ORIGINAL: NY Bowhunter

Dig a hole in the ground.
An interesting idea that I have thought about.However I'm not sure how the farmer would like a hole in the middle of the field.
I have thoguht about putting it on a trailer for easy movement and a little elevation.
12-13-2007, 07:22 PM
RE: Any ideas for a blind design?
---
I have dug more or less a pit blind and hunted with good success before, but farmers arent usualy real keen on having a nice deep hole in there field. Even a pop up blind would work in your situation as long as it was left out there long enough for the deer to get use to it and not see it as danger.I stuck mine out on the edge of a field and hunted it within a day or two with good success. It was sticking out like a sore thumb but as long as the deer didnt see any movement or get down wind it was fine.
12-13-2007, 07:44 PM
RE: Any ideas for a blind design?
---
Just for your info, if you plan on leaving it out for a while, DO NOT buy a Big Game Treestand blind (such as the Eclipse). I had one blow away with all eight stakesin place. It was fairly well protected from the wind and held up fine for several weeks. I wrote the company simply suggesting that they include better stakes with the blind and was FIRMLY told that the blind is intended to be put up and taken down DAILY. I informed them that they should not market it to hunters in that case. (Other than that, I really loved the blind.)