First Robin Hood
01-12-2007, 09:08 PM
First Robin Hood
---
I figured I might as well share this one. My first robin hood ever while setting up my Viper Predator Pro MT tonight. I nailed that at 20 yds. Surprised to say the least. I didnt think it was possible to do that with carbon arrows let alone Easton Axis ST arrows. I'm sure I could come up with a lot worse ways to blow $15. I wish I had my camera at the range, who would have thunk???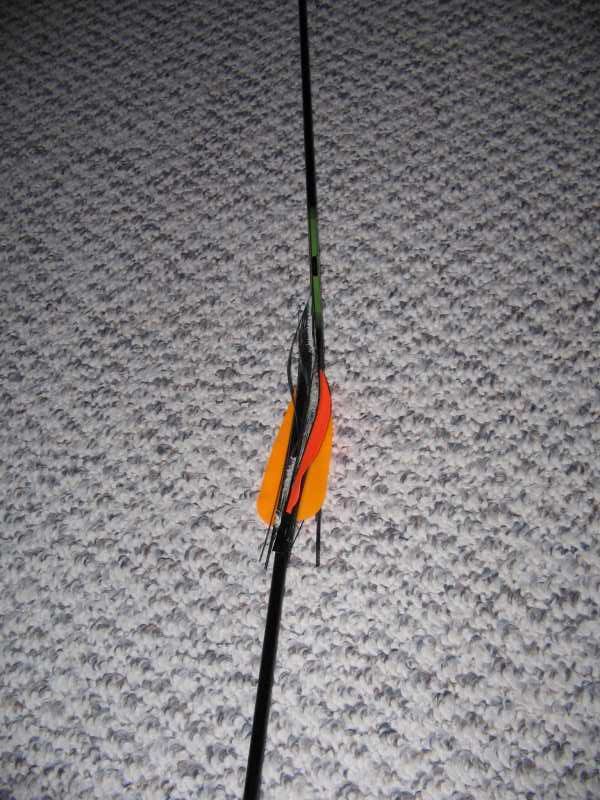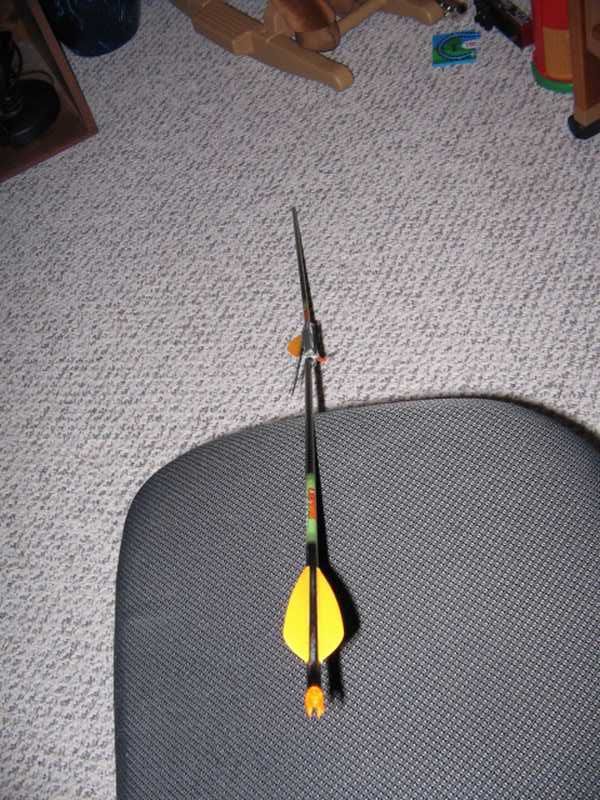 01-12-2007, 09:12 PM
RE: First Robin Hood
---
Congrats! I had my first today as well. Just got a left handed SB. I've shot righthanded for 6 years with the wrong eye. Finally decided to switch and it appears I'm not to bad with the left hand. Only thing bad about a RH is the cost. Carbon arrows aren't cheap.
01-12-2007, 09:34 PM
RE: First Robin Hood
---
Congrats titleist, I hope you enjoy golf too. Yeah, I stopped bowhunting back in 92 when my best friend and hunting buddy got killed while I was gone on my first deployment in the Marines. I finally tried shooting again in November and I instantly was hooked once again. I regret not hunting during that time but I am so happy I got back into it. I was sighting in my new sight tonight when I did this, I was floored. These arrows are about $85 a dozen or so. I will try to not make a habit of this lol!
Thread
Thread Starter
Forum
Replies
Last Post
Posting Rules
You may not post new threads
You may not post replies
You may not post attachments
You may not edit your posts
---
HTML code is Off
---