Some new knives
05-16-2011, 08:18 PM
Some new knives
---
While not hunting knives, I just finished these three for a gun and knife collector.He picked out the designs and the materials.Dave
This one features a 7.5" Damascus blade,blackened brass guard and spacers,Water Buffalo Horn spacers, and Fossil Walrus tusk handle.The sheath is inlaid with Ostrich legskin and Mammoth Ivory.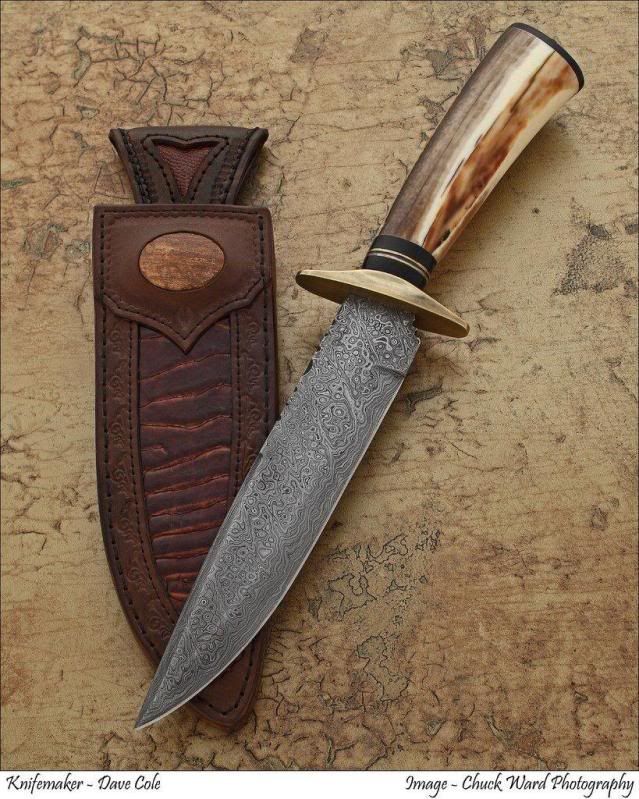 This next one features a 6.5" Damascus blade made from a Dave Lisch billet.The guard,spacers,buttcap and finnial are Blackened brass,with Muskox spacers added and Mammoth Ivory handle scales.The new owner is making the sheath.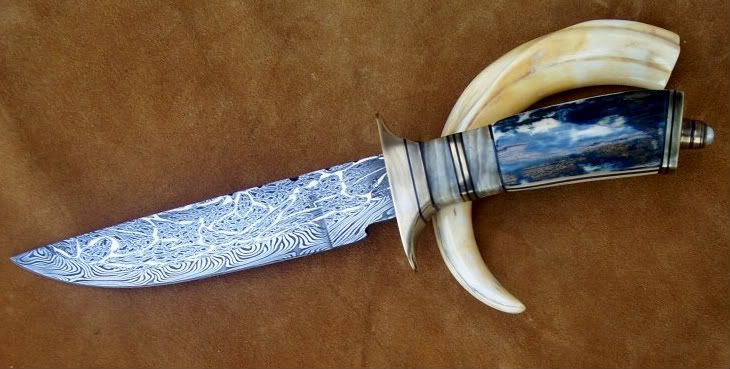 The last one has a 4" 1080 blade,with Mammoth Ivory,copper,Desert Ironwood, and more Mammoth Ivory.The sheath is inlaid in Ostrich leg.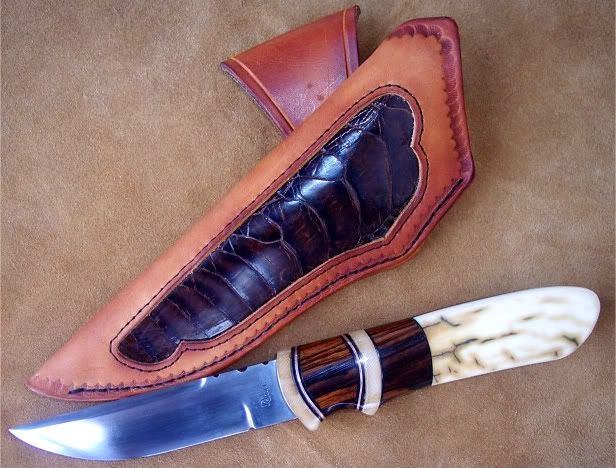 Posting Rules
You may not post new threads
You may not post replies
You may not post attachments
You may not edit your posts
---
HTML code is Off
---