Another Trip to the Rock Pit 6-1-23
06-03-2023, 02:08 PM
Another Trip to the Rock Pit 6-1-23
---
Thursday 6-1, I made an escape from Moscow and drove out to the Rock Pit to do same shooting. It is great recreation!!!
The goal was to shoot the new brass bullet that Dave put up on the SSK web site.
.458 CALIBER, 265GR, FRACTURING HUNTING MUZZLELOADER BULLET WITH HARVESTER CRUSH RIB SABOT FOR 50 CAL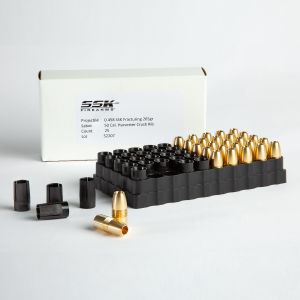 Right now, it is the only bullet listed on the SSK web site. As I understand it the bullet was built for the new Mongrel rifle that SSK is building and selling. It was my understanding that the was a problem with the current bullet loading/shooting from the Mongrel so the folks at SSK decided to put it in a 50 Cal Crush Rib sabot and put it out on in the market.
I had shot it with a Knight U-Lite several months ago but the day was right and I needed to do something I enjoyed doing.
If you look at the specification for the bullet - it really could be a very good animal getter. The Controlled Fracturing concept has proven to have excellent Terminal Performance on game. And the specifications indicate the CF function will work done to 750 fps which could extend the down range functioning of CF to allow longer shots from a normal muzzleloading rifle.
The picture below shows the results of my short trip to the Rock Pit.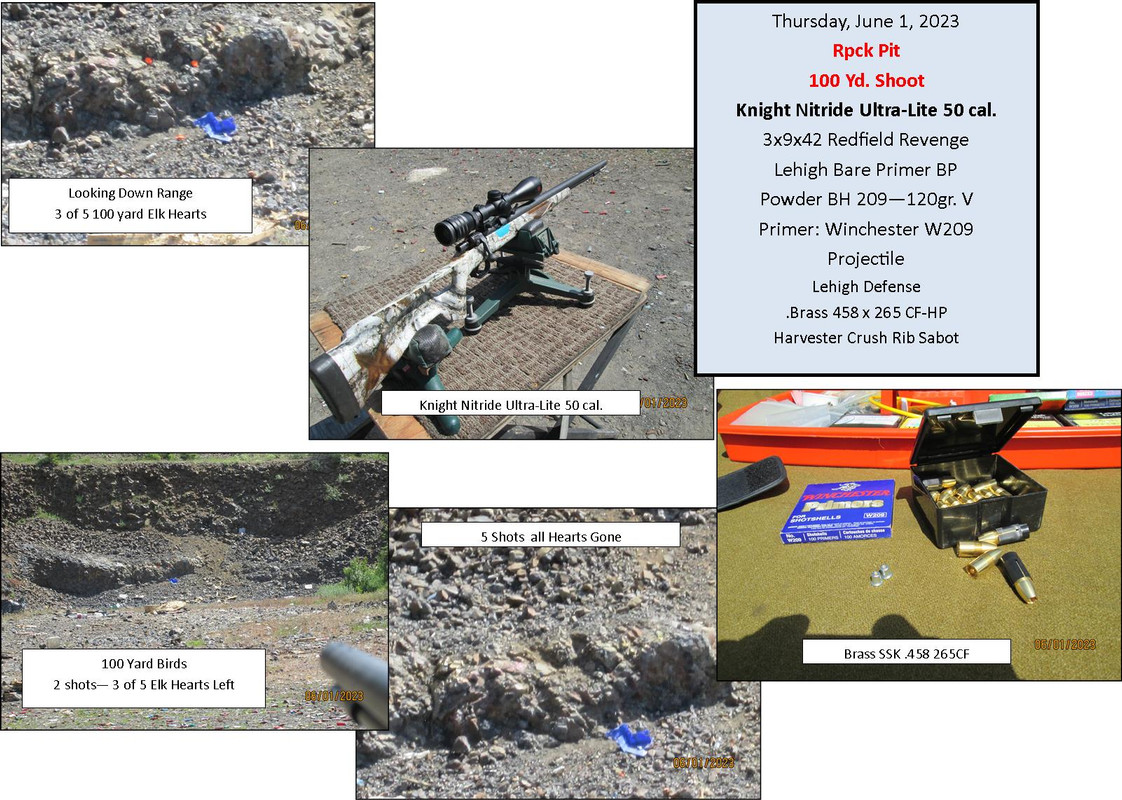 Right now I believe Dave has created another winner!!!
---
Last edited by sabotloader; 06-03-2023 at

02:12 PM

.
Posting Rules
You may not post new threads
You may not post replies
You may not post attachments
You may not edit your posts
---
HTML code is Off
---