Brass SSK .458x260CF Sabotless Bullet
06-04-2023, 02:11 PM
Brass SSK .458x260CF Sabotless Bullet
---
I am now second guessing myself!! Because of the way the base (powder cup) of the bullet is constructed I am not sure these bullets will function as a sabotless 45 cal. bullet.
At this point I am not sure why SSK put the .458x260 label on these bullets.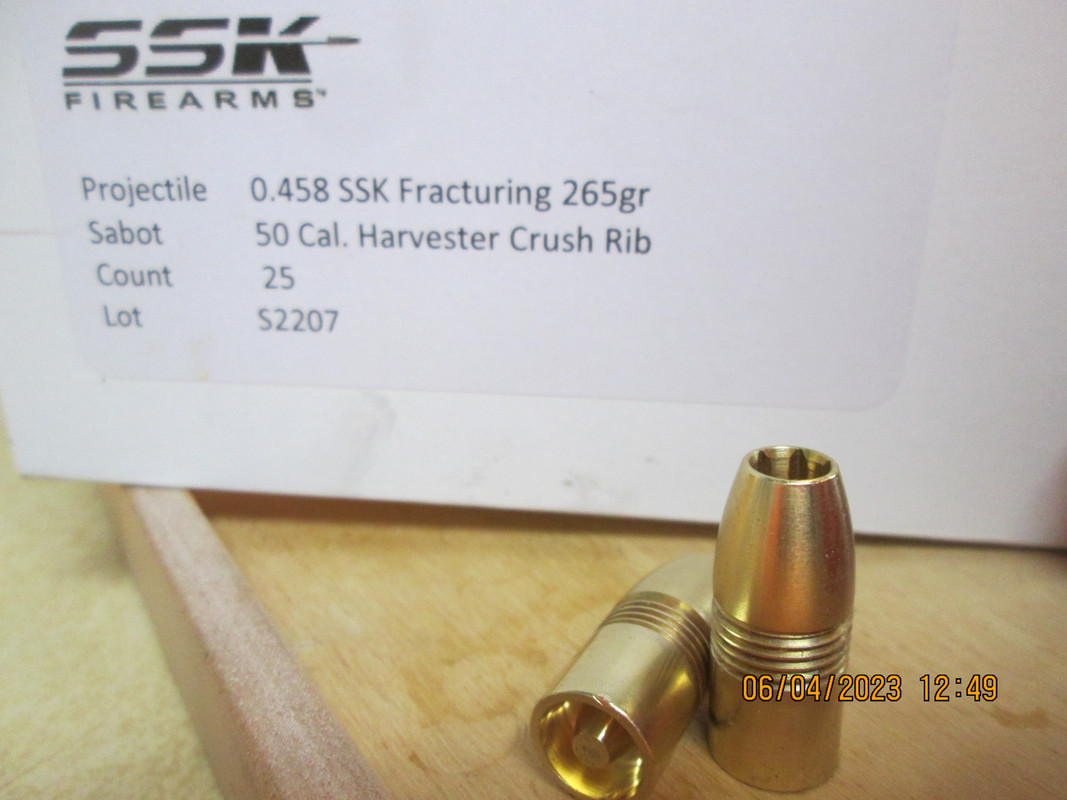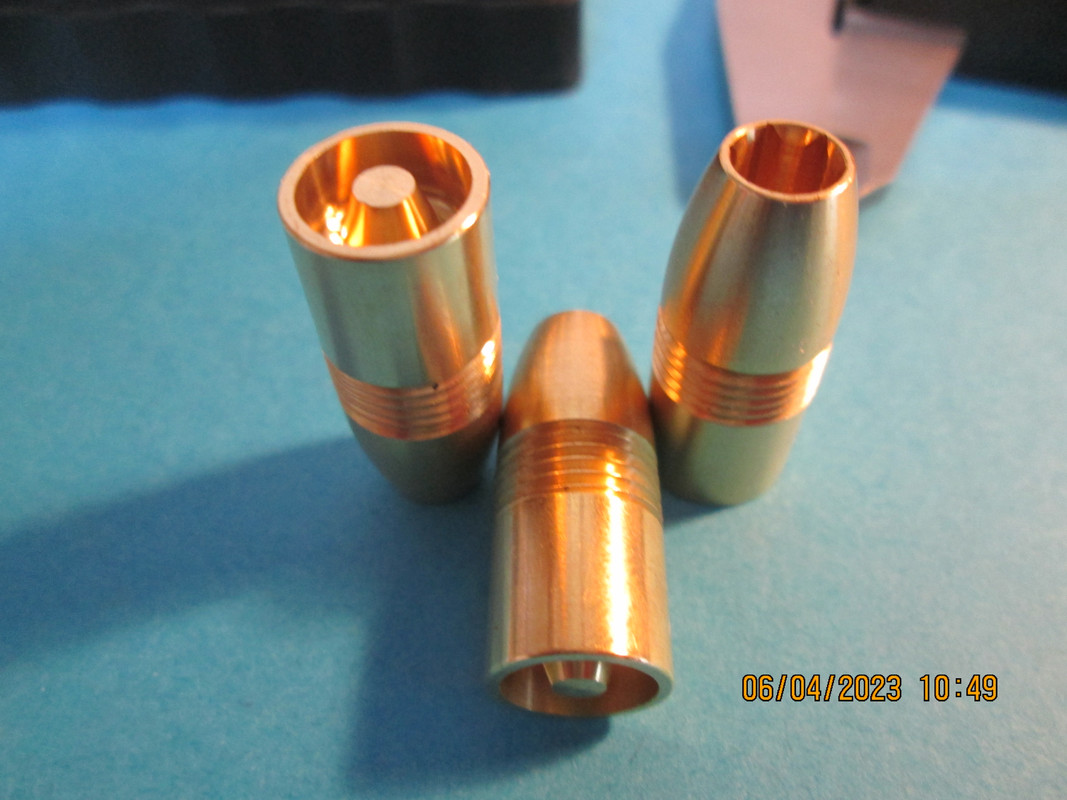 As already mentioned in another thread these bullets will not go down the bore of my tight bore of my Knight 45 cal. U-Lite. If I set the base of the bullet in the crown, it somewhat starts but it tightens very quickly and will not move. Then if I do the opposite and insert the top of the bullet it drops into the bore in to the bore and stops at the drive barbs around the bullet. At this point I am positive that I could push the bullet into and through the crown of the muzzle. But as soon as the bottom of the bullet hits the muzzle the movement is over.
So after that I broke out my micrometer and began measuring - I was really quite surprised at the measurements. But I should also indicate that I am not the best when it comes to using a micrometer.
The base of the bullet at the powder cup measured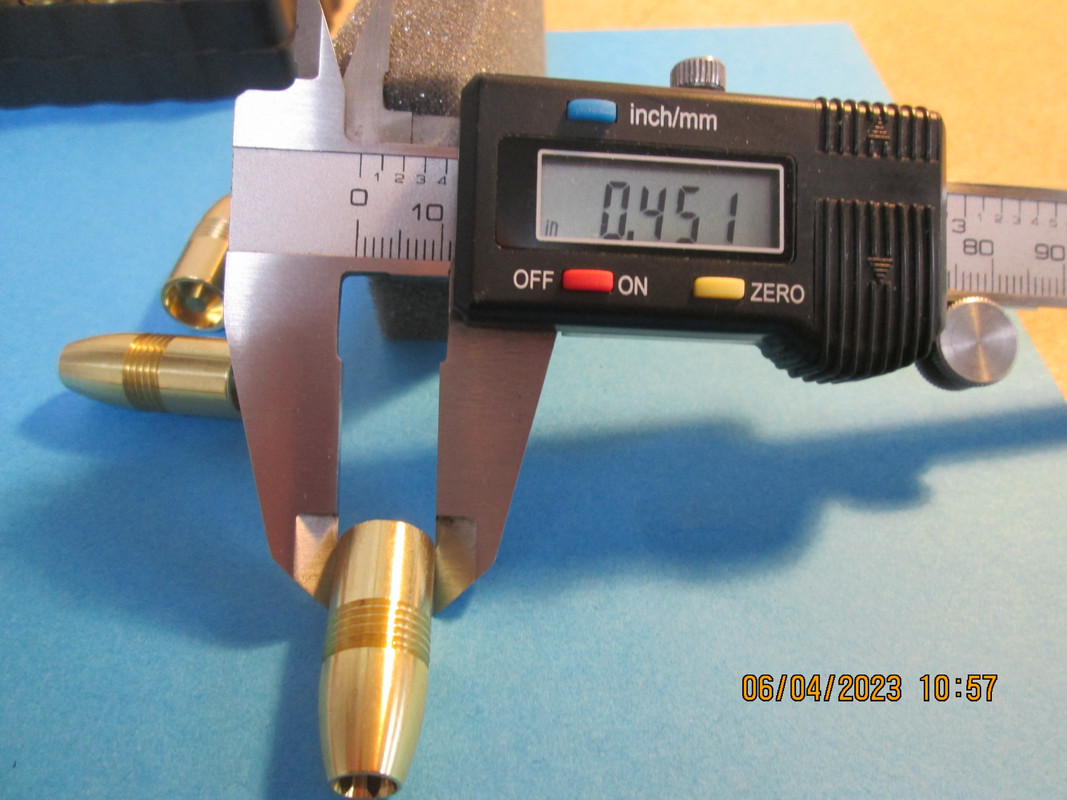 The barbs measured.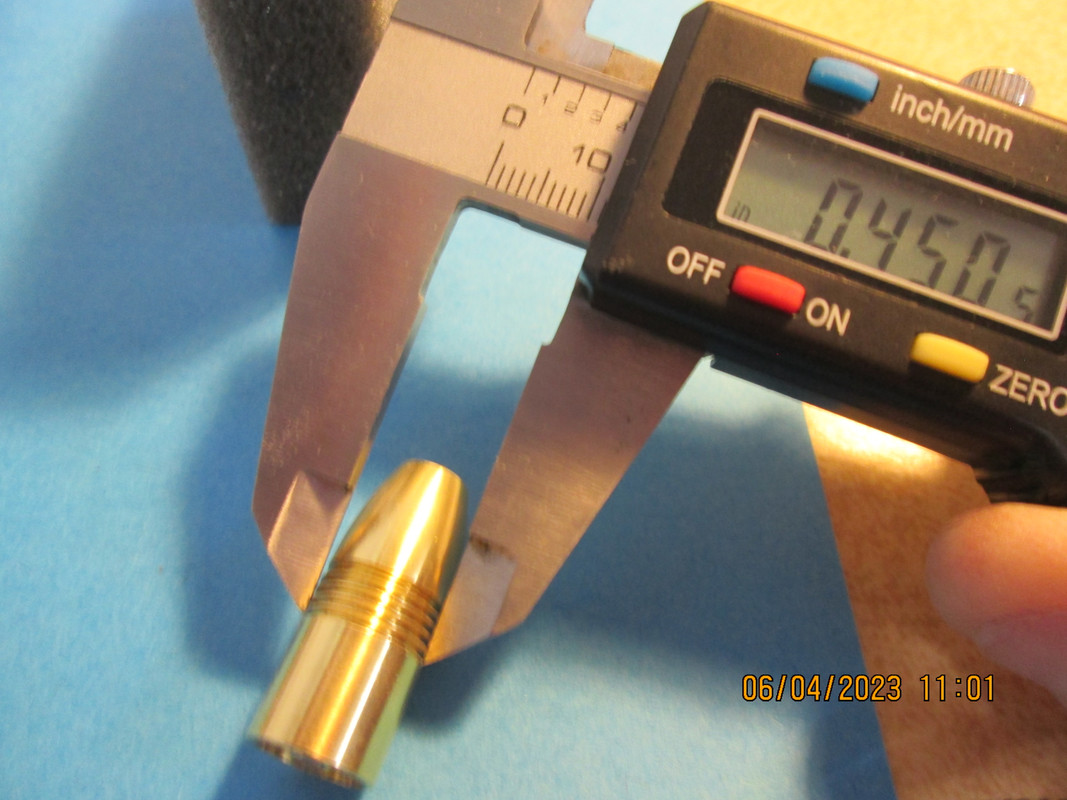 And the top of the bullet above the barbs measured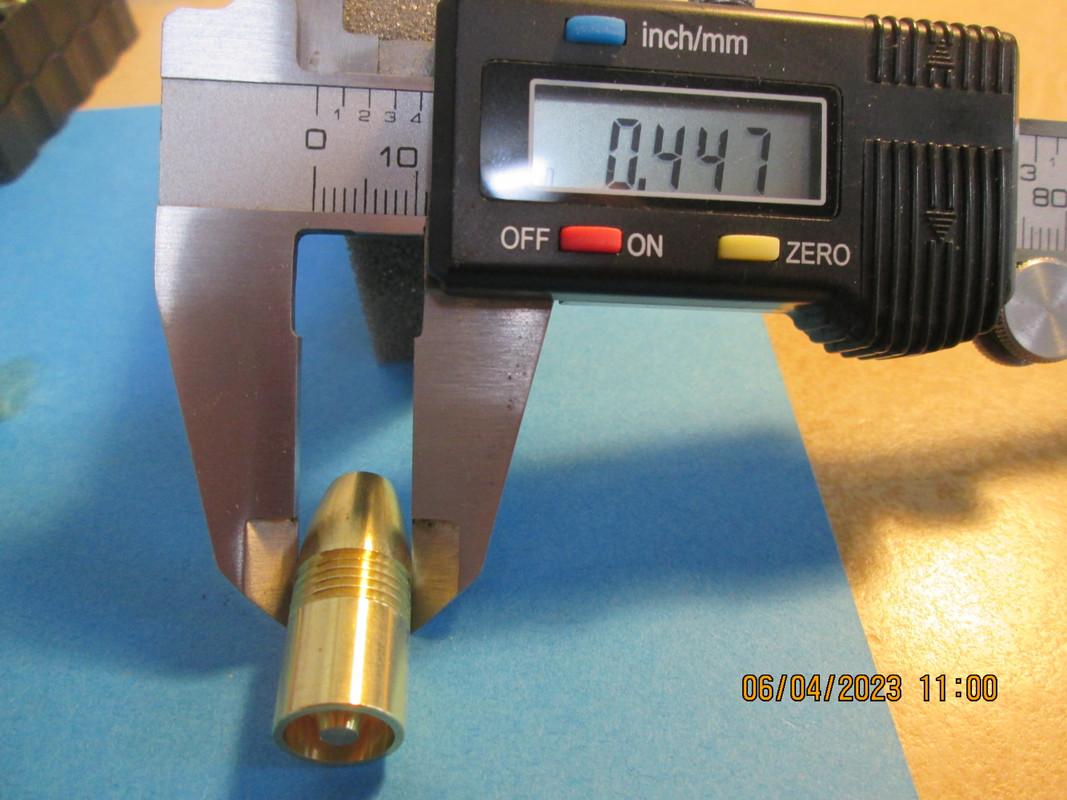 I was totally surprised with these measurements. With these measurements it really should go down my bore but
NO WAY
Next I set up my inexpensive press with a .451 sizing die in it. Lubed the bullets and pushed them through TWICE!! They were very difficult to push them through. They were tight at the base.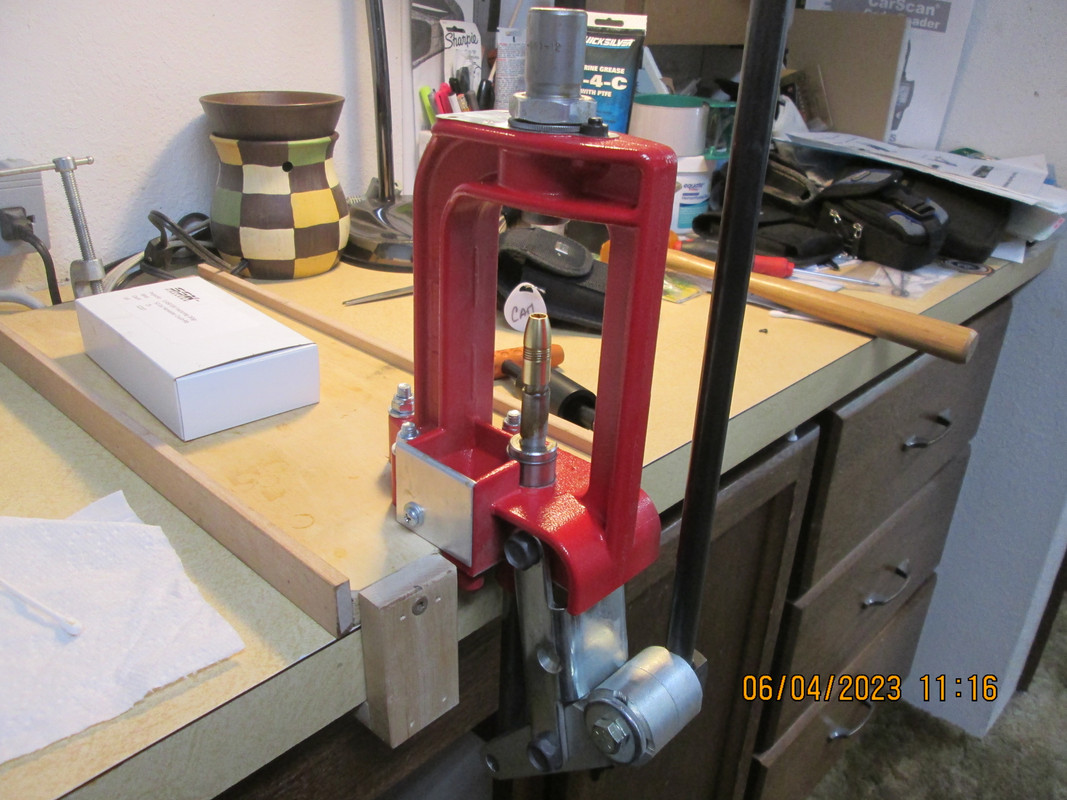 NO CHANGE
- they will not go down the bore. The '
sping back
' after re-sizing returned them to the .450/1 measurement. I actually sized them twice through the press!
With these measurements I am not really sure why the were labeled .458. And weight... on my scale they do weight 260 gr.
With this information I do understand now why they fit so well in a 50 cal. rifle with the Harvester sabot. Next time out with this bullet I am going to try to switch over to the MMP .457-.458x50 sabot and even try the MMP HPH-24 sabot to see how the bullet loads and shoots in them.
All of this should give some of you other shooters with the 45 bores an opportunity to try them in your different rifles. Especially the older 45's. I really wish I still my 45 Super DISC.
---
Last edited by sabotloader; 06-06-2023 at

05:09 AM

. Reason: Bullet may not work as a 45 Sabotless Bullet
Posting Rules
You may not post new threads
You may not post replies
You may not post attachments
You may not edit your posts
---
HTML code is Off
---