Shooting in the Rock Pit
09-17-2021, 08:42 AM
Shooting in the Rock Pit
---
Finally!!! the weather here changed enough I could finally get out to do some shooting. We have a have a terribly dry and hot summer, yesterday the temperature drop into the 70's, actually 66* when I left the house and made the drive to the pit.
Well anyway finally grabbed the 45 Knight Super DISC (FT) and all the stuff I needed and headed out. I was really worried because of my late start that someone else might be there and have the pit tied up... but luck was with me nobody...
Nothing really important to report but thought I would provide my shooting attempt.
This was more or less a trip to check the rifle for the upcoming rifle season here in Idaho. So the trip wasn't to do a lot of shooting just to see if the rifle would hit where it was pointed.
Set up 5 clays on the basalt wall, set up the shooting bench and began shooting! This pic shows a composite of the event.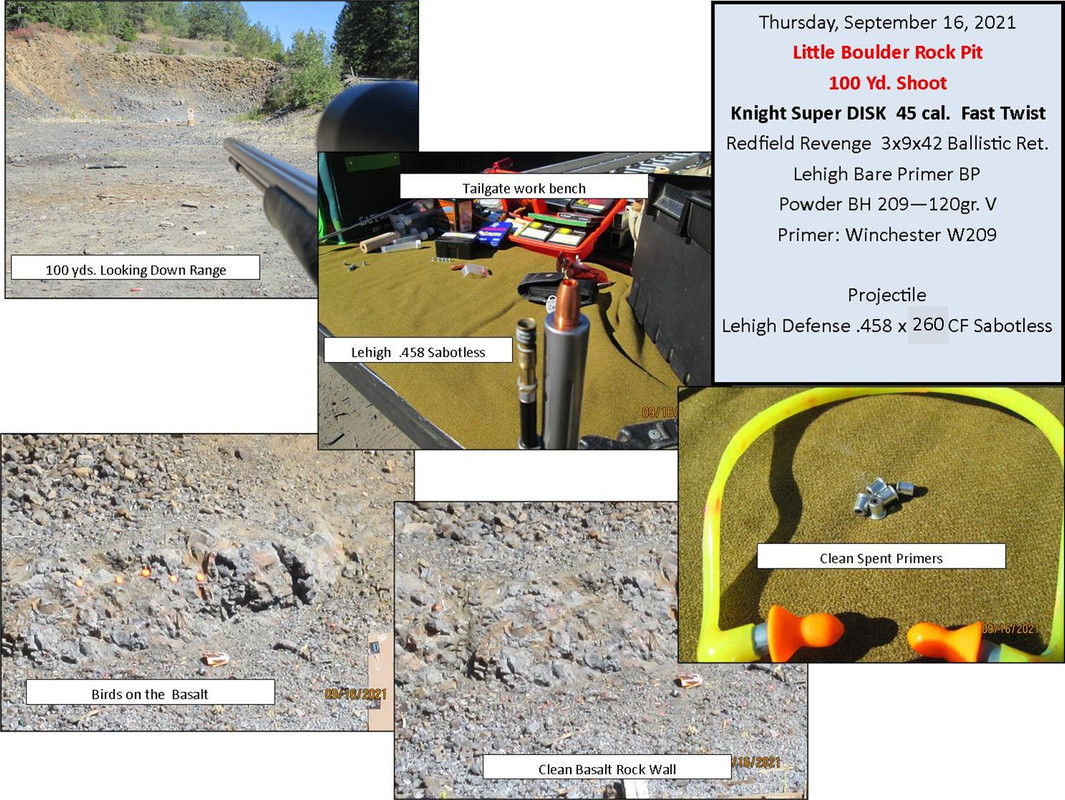 After this trip I will not be able to blame the rifle if I were to miss.
09-19-2021, 10:23 AM
---
Gosh I really hope you guys have a great hunting season... I am always thrilled when the younger generation gets involved in hunting. Which rifle will he be using?
09-19-2021, 04:09 PM
---
Posting Rules
You may not post new threads
You may not post replies
You may not post attachments
You may not edit your posts
---
HTML code is Off
---