BK-92 Qestions
04-09-2018, 09:29 AM
BK-92 Qestions
---
I have just came up with a new 50 cal. BK-92 - not in the box but from all appearances it has never been fired!
I know the rifle is less expensive version of the MK... but it was still built under the supervision of Tony Knight, so I am thinking the less expensive items on the gun are the sights - trigger guard - stock while the barreled receiver remains manufactured to T Knight specifications.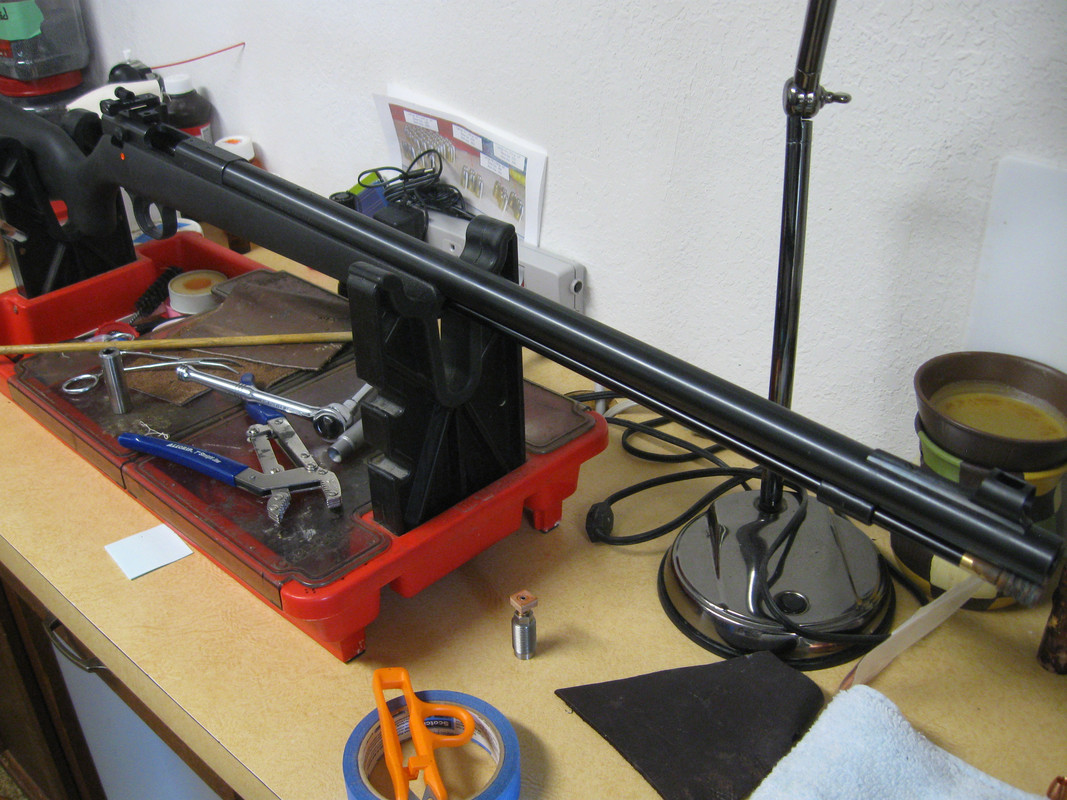 Questions...
1. The barrel is not a Green Mountain barrel. and from what I can find it must be a Numrich barrel. It does have a large "N" stamped on the underside of the receiver.
2. Are the receiver and the barrel 1 piece or is the barrel screwed into to the MK style receiver as the early MK's were?
I have it on the work bench now getting it ready to shoot for the first time... I have treated the bore with Bore Tek, Changed out the plastic front sights and added a Williams FP peep sight.
Naturally! Williams does not produce the flat top 'Knight' peep base - FP any longer so I have a Legend on it temporarily or maybe permanently... I will have to drill and tap the reciever if I go this way. Not a big problem at all. BUT, I may have a line on a real 'Knight' model FP. I checked all of the online spots that I normally go on.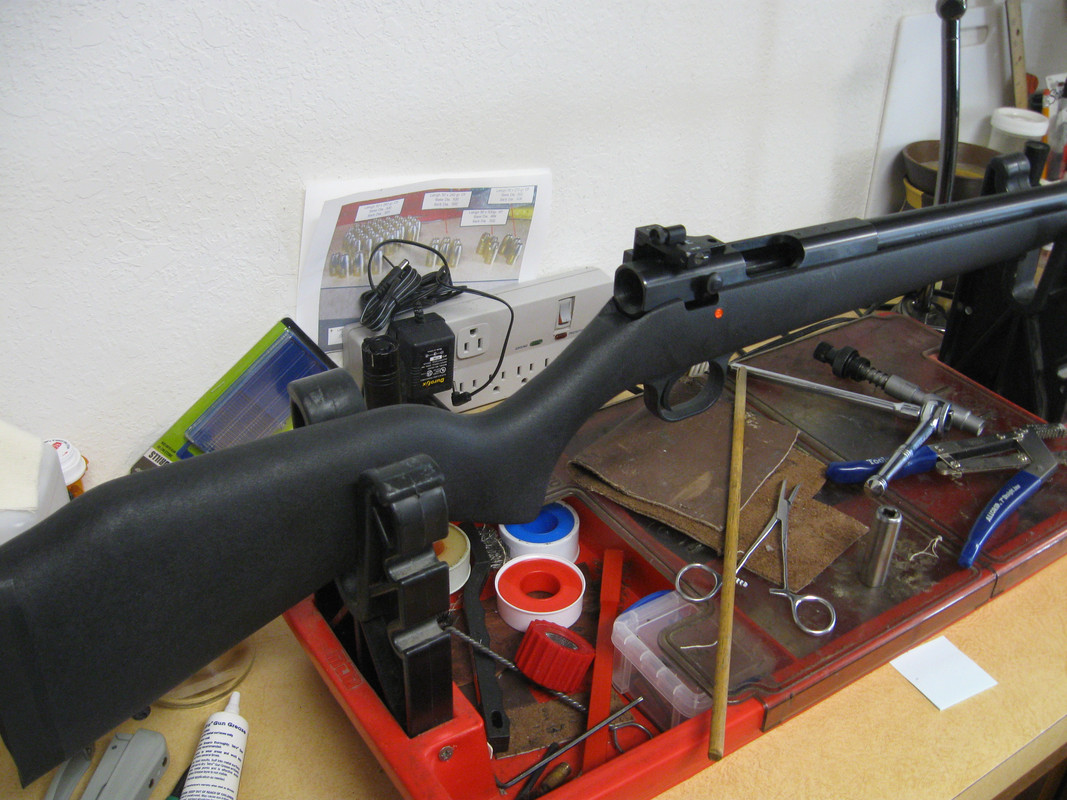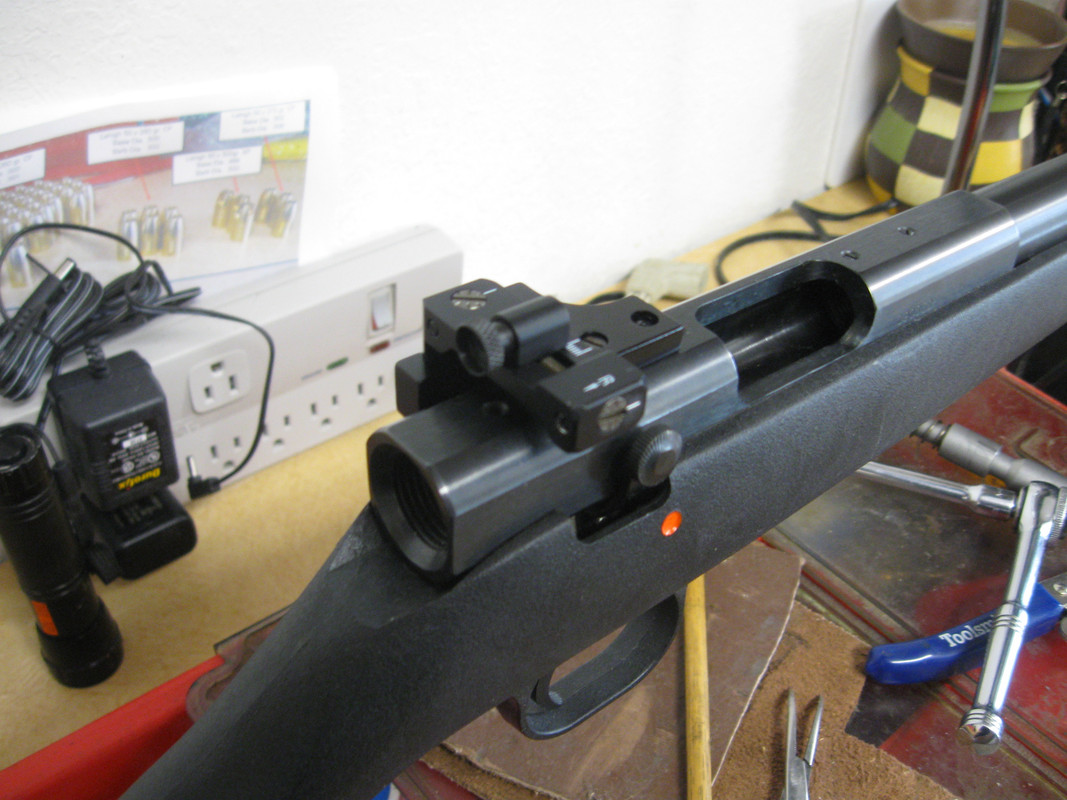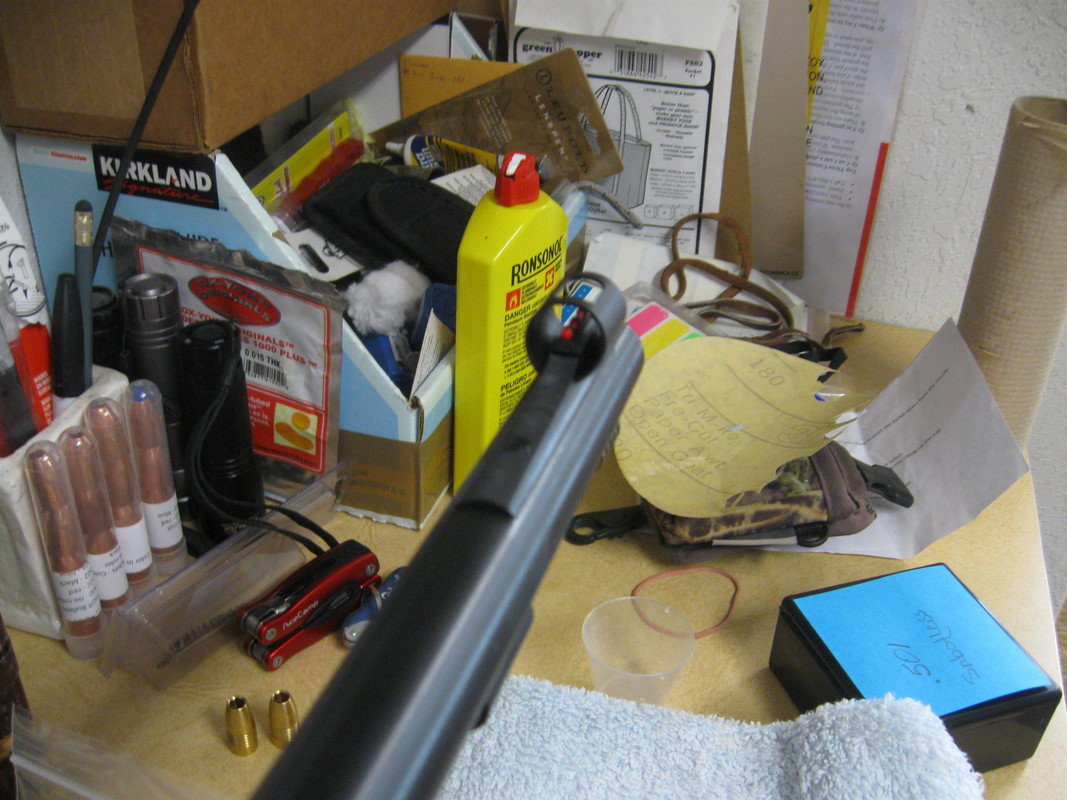 Atter I get this all done I might even swap out stocks for a thumbhole composite...
The plan is to get this rifle worked up for my hunting partners grandson... it will make an excellent starter for him.
O - thanks Sqezer!
---
Last edited by sabotloader; 04-12-2018 at

05:04 PM

.
Posting Rules
You may not post new threads
You may not post replies
You may not post attachments
You may not edit your posts
---
HTML code is Off
---