Ed' 359g 45 caliber FP--80g Blackhorn
03-26-2016, 11:07 AM
Nontypical Buck
Join Date: Aug 2008
Location: Rapid City, South Dakota
Posts: 3,732
Ed' 359g 45 caliber FP--80g Blackhorn
---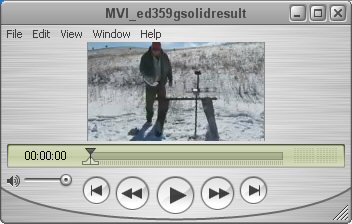 The bullet now weighs 354.7g. Range was 25 yard. Here is a LINK to the test of this bullet' cousin with the hollow point.

After picking up all the debris; headed up the trail, up the hill, and home.
03-26-2016, 07:18 PM
Typical Buck
Join Date: Jan 2012
Posts: 523
---
03-27-2016, 06:20 AM
---
Yes, but did they have any other choice? They made the round balls using a campfire back then. Lead sure made that easier.


I have nothing against modern bullets and will be using one this year. However, heavy lead is always a good choice too.
Posting Rules
You may not post new threads
You may not post replies
You may not post attachments
You may not edit your posts
---
HTML code is Off
---