I finnaly got the new Ulta-Lite to play with. I thought this was gonna be tough to talk about since i own a custom NULA from
http://www.newultralight.com/HTML/mz.html
Its not really fair to compare a Knight Production Muzzleloader to a custom NULA but i will anyway.
1-Knight did an excellant job with the stock. Its made out of Kevlar like the NULA but its not slippery. The Nula stock is slippery to me and i really appreciate the new Knight Ultra-Lite stock much better.
2-The barrel on the Knight Ultra-Lite is stainless. The NULA Muzzleloader only comes with blued barrels. The stainless is a huge up grade for me in the nasty weather i hunt in, in Pennsylvania and Ohio.
3-The bolts are equal in quality, but the Knight bolt is 50 times easier to load the primer into. The NULA bolt is a tad smoother to work, but the Knight is pretty smooth.
4-The Knight ram rod is wayyyyyyyyyy better then the one that comes with the NULA. The NULA has the worst rod on any ML i have ever used. I dont use either and replace the factory rods with Knight Power rods.
5-Triggers in my opinion are very close. The NULA is a tad smoother right now.
6- Accuracy at 100 yards so far the NULA is slightly better. At 200 yards the Knight is slightly better. Not really a fair comparison yet because both guns werent tested for accuracy with the same bullets. I also didnt try any other combinations with the Knight.
7- Both Muzzleloaders do not have open sights. Both ML'S pull up very well with scopes on them for me.
8- The NULA is 1 pound lighter scoped ready to hunt. The Knight scoped ready to hunt weighs right at 7 3/4 pounds.
9-The breech plugs are equal but the Knight plug is better made in my opinion only. I believe it will handle higher peek pressure in the case of a double load or a big mistake is made. I will verify this in the future. Right now my opinion only.
10- The Knight is half the price of the NULA, i dont think you need me to figure out the rest.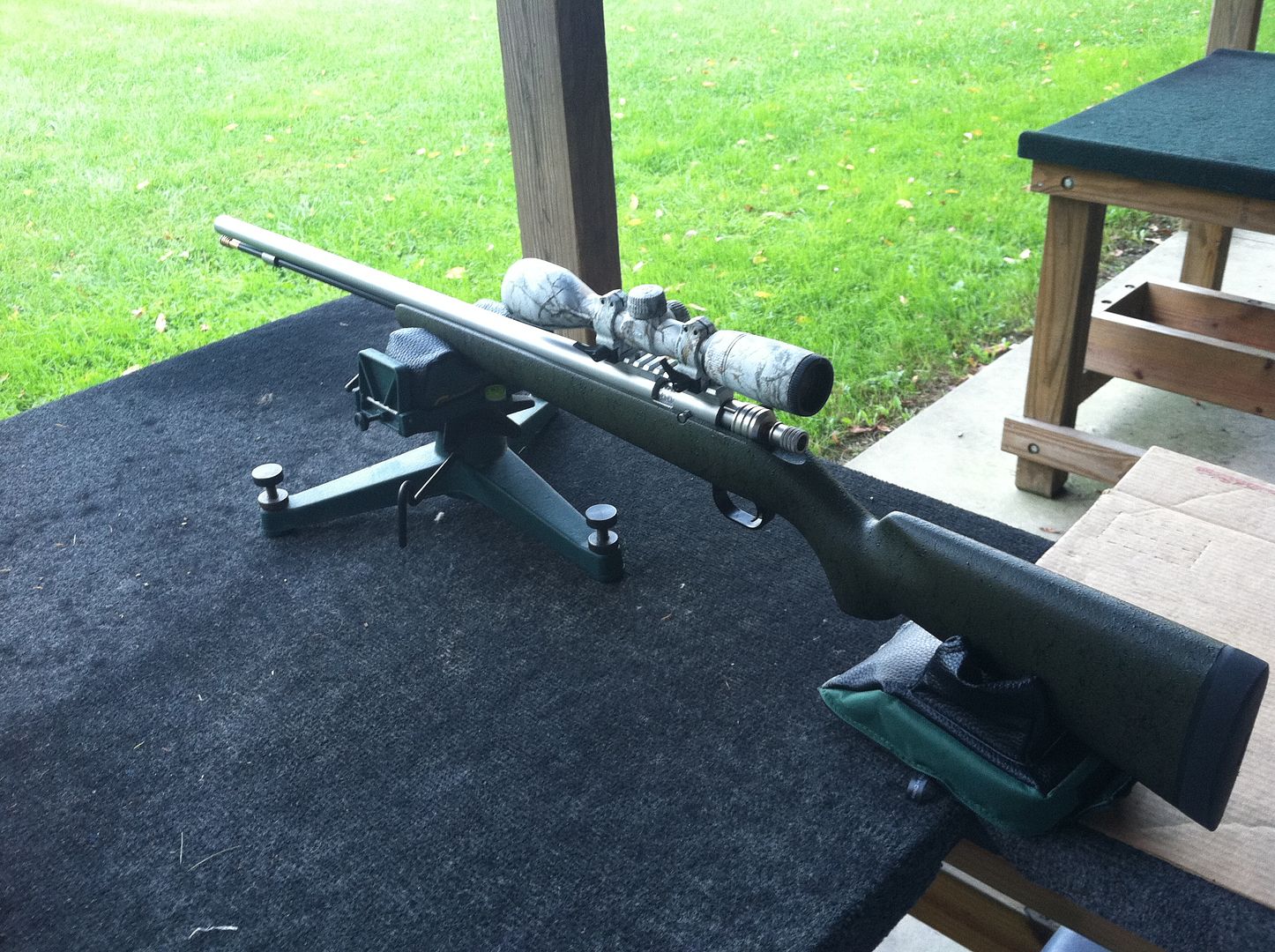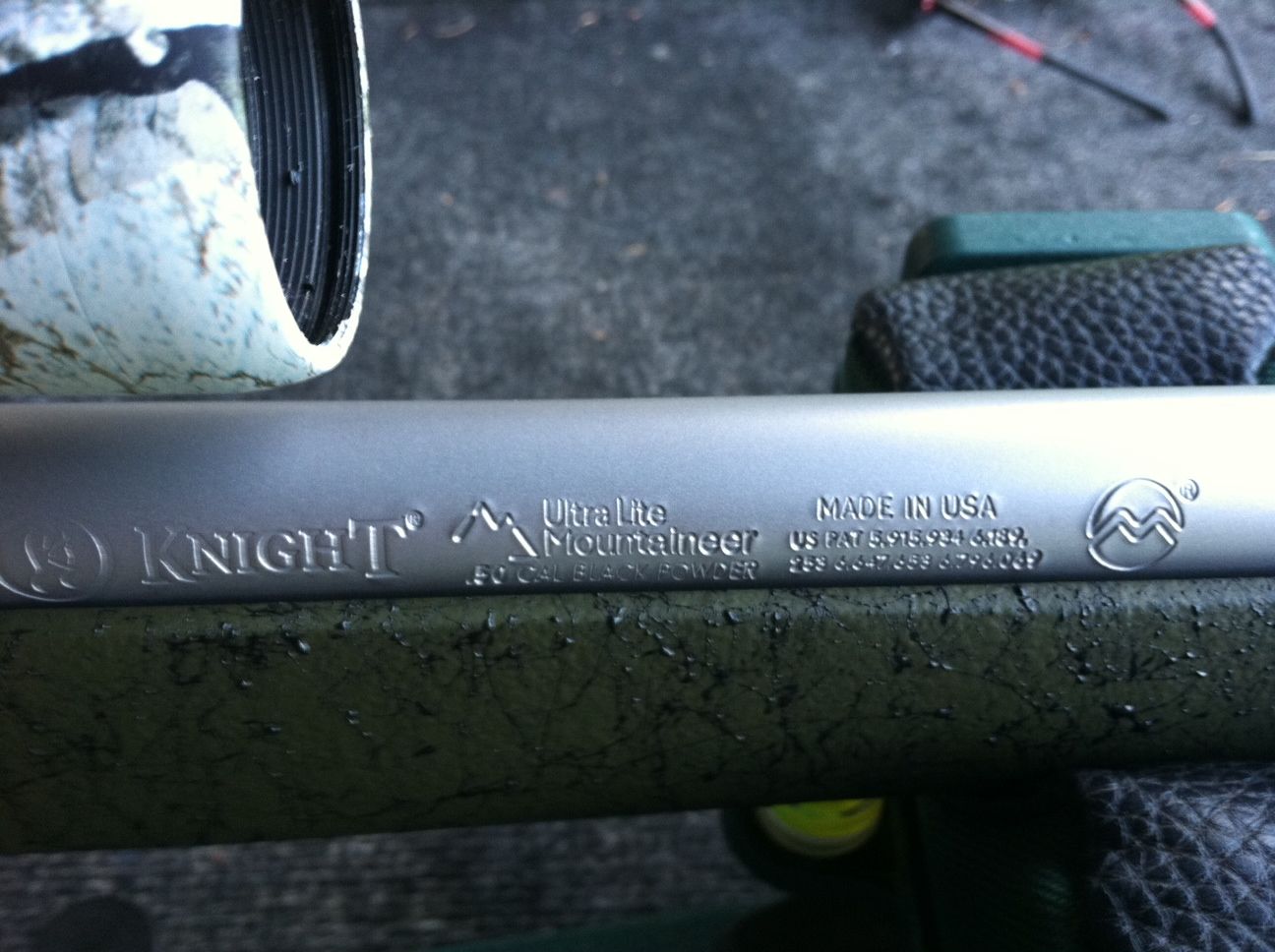 All Targets were shot with 120grns by volume of BH209.
The target below was 3 shots at 100 yards with the 250grn Bloodline and Harvester sabots.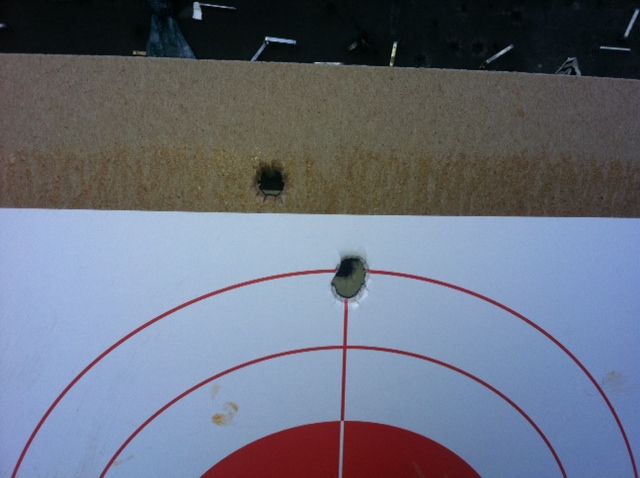 The target below is the same load at 200 yards.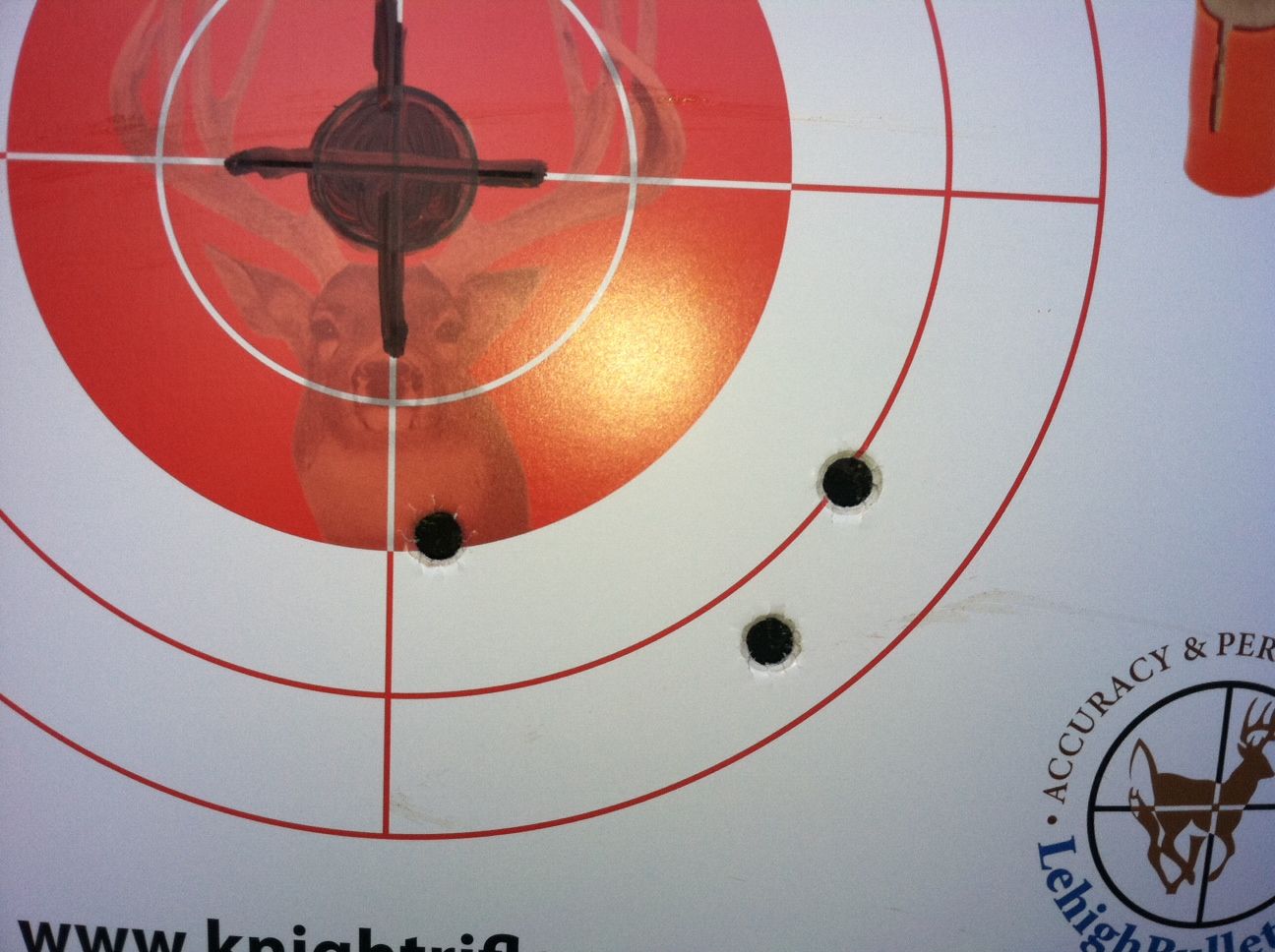 This target below was shot at 100 yards with the 300grn Bloodlines and the supplied sabots.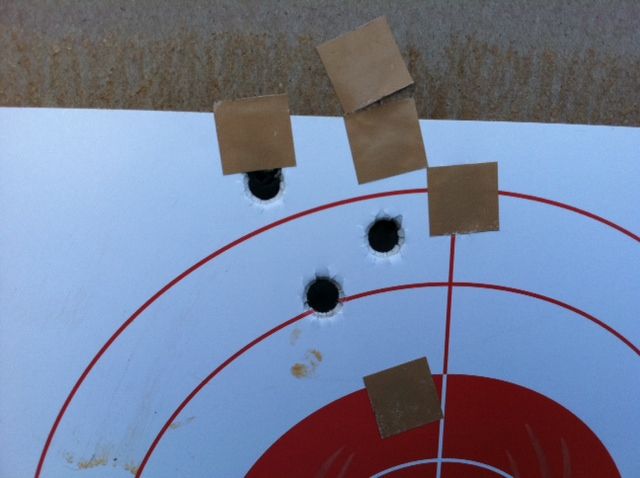 This target below was shot at 200 yards with the same 300grn Bloodline and supplied sabots.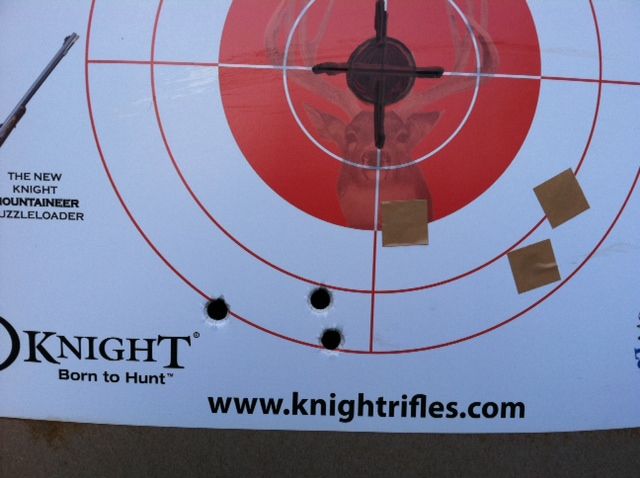 As you can see i didnt really spend any time trying to develope a good load. I just shot 120grns of BH209 by volume and two bullets. The accuracy with both bullets is good enough for me to take this gun to Colorado in October. Im hoping to shoot my first Bull Elk with the new Mountaineer Ultra Lite.:s4: