off topic: Flooding
09-24-2010, 08:21 AM
Nontypical Buck
Join Date: Dec 2006
Location: Minnesota
Posts: 2,037
off topic: Flooding
---
Well, between Wed at about 3pm and Thurs at 6pm we had between 8.5 and 9.5 inches of rain here depending on who you talk to. There is water running over the roads in places where I have never seen it happen. I am about a mile and a half north of the river and that river is getting perty big.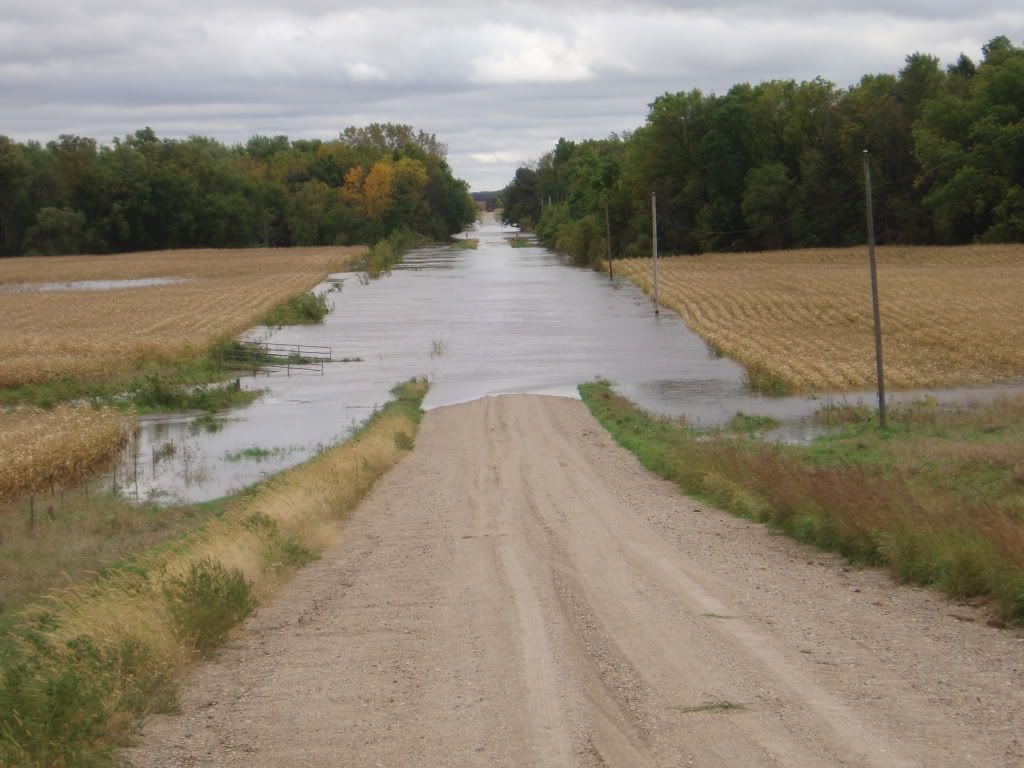 09-24-2010, 09:05 AM
---
Wisconsin got some of the same kind of flooding. Really bad in some spots. Its been raining a lot here also, but I checked the creek on the property. Normally I can jump it and its about a foot and a half deep where I cross. There is no way I am crossing that thing now.

Its been a heck of a year for the Midwest, flooding, rain storms, tornadoes (still cleaning up after that) and just nasty weather. I hope you stay high and dry with that river. Watch it close.
09-24-2010, 09:32 AM
Boone & Crockett
Join Date: Apr 2007
Location: River Ridge, LA (Suburb of New Orleans)
Posts: 10,890
---
Keep your feet dry Flounder. We could use some rain. We've had the driest September in a long time. I tried to disk a food plot last weekend. It was like dragging a plow over blacktop.
09-26-2010, 06:31 PM
Fork Horn
Join Date: Jan 2009
Posts: 198
---
I live in Southwestern Minnesota and the last time I saw this much water was in the spring of 97. Waters going over bridges and some major roads have been closed. The flooding is just unreal for this time of the year. Harvest was just getting started, and the crops all looked good until now. Hopefully things will get back to normal soon.