BH209 With Rem 700ML ???
06-29-2008, 02:27 PM
RE: BH209 With Rem 700ML ???
---
Lane

I have two of the Remington 700'swith the "Cabelas" 209 conversion and I am certain they will work - I did shoot some BH-209 in a White and the Remington is essentially the same.

If you a havea Remington conversion - you might get quite a bit of blow back, but with the Cabelas conversion - that should be limited - but I would bet it will spit your primer out of the nipple and possibly re-cocked the bolt. If you are using a weather shield this will all be held to a minimum.

06-30-2008, 07:11 AM
Nontypical Buck
Join Date: Oct 2006
Location: Tennessee
Posts: 1,604
RE: BH209 With Rem 700ML ???
---
ORIGINAL: LaneNebraska
Anybody try the BH209 in a 700ml with the 209 conversion kit yet? Will it work?
I have that same question in my mind. I just purchased a 700ML black/blue w/less than 100 shots through it this weekend. Shipped today. It'd very intersting to know because I love the new BH powder and would love to be able to use it. Mine has the 209 conversion but I don't know if it's the Remington or Cabela's version. It'll be next week before I can test it but if you get a chance before then let me/us know!
06-30-2008, 06:21 PM
RE: BH209 With Rem 700ML ???
---
Yooper
I shoot 110 grains of T7-2f and i do also get the primer spearating from the battery cup on occasion. It does not always happen. I expect the same thing to happen with BH-209 but more often because BH-209 burns longer than than T7. I would think it would be important to have a weather shield installed - "just in case" to keep everything inside.
I have made two different types of weather shield - one from a simple 12 gauge shot shell and the other from a copper pipe fitting. The copper one needles to say is the stronger and miht be what you wan to use while shooting BH-209.
Here is a picure of both although the copper one shown if for a A&H.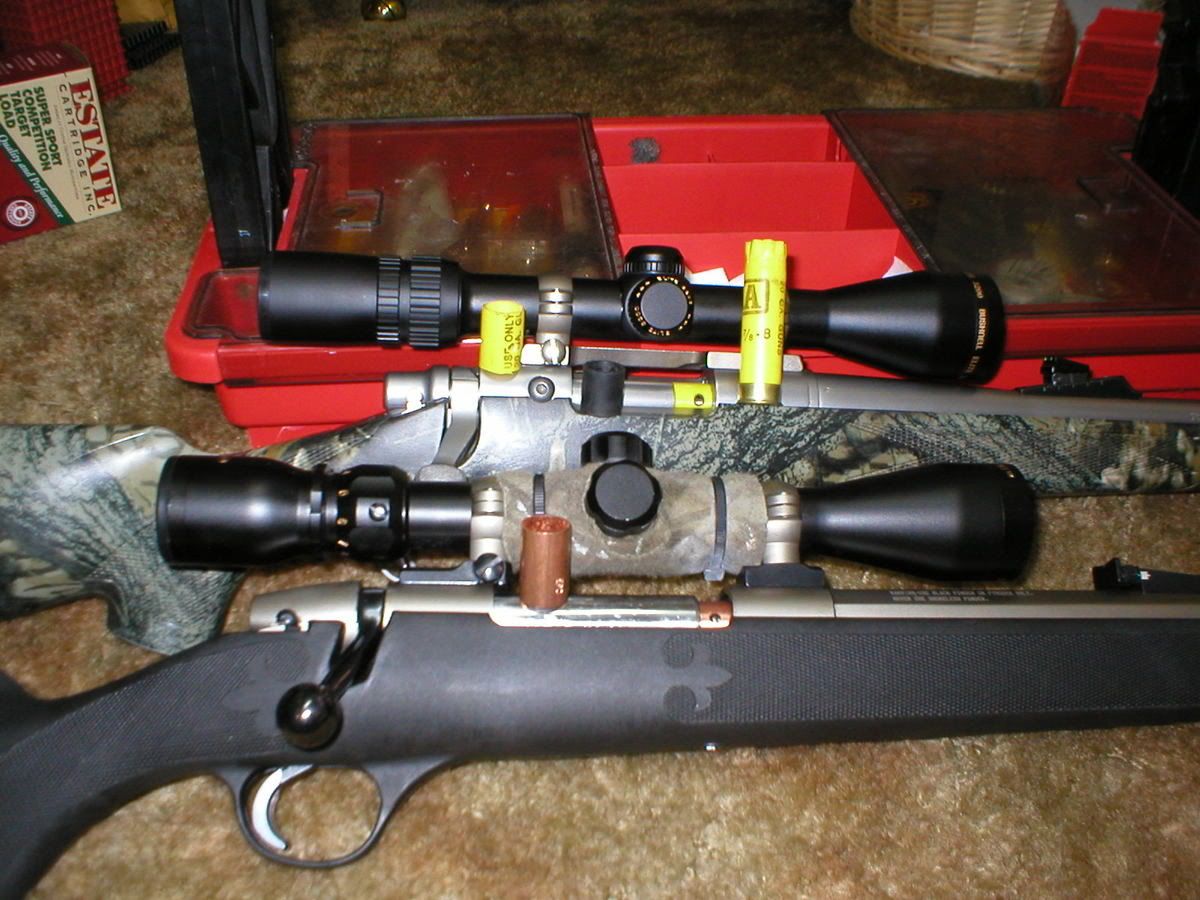 Thread
Thread Starter
Forum
Replies
Last Post
Posting Rules
You may not post new threads
You may not post replies
You may not post attachments
You may not edit your posts
---
HTML code is Off
---