Team 2 Check In Freak Nasty
10-03-2012, 03:53 PM
Team 2 Check In Freak Nasty
---
1. deerdust - Missouri
2. treebeard - Ontario *
3. Vermont_hunter - Vermont, New Jersey
4. blackhawk_archery Fulton county,IL *
5. Bible_Man - Tennessee *
6. Oaktree30 - Fl
7. Alltlk4 - Missouri
8. npaden - Texas and New Mexico *
9. Mbruizer187 - New York
10. WV Hunter - Va - WV
10-04-2012, 05:50 PM
---
Bow for me till Dec but I plan on making up for it during the smoke pole season.
Still trying to figure if I can take a poke at deer during Moose in two weeks if so I will shoot one if I see it!
Treebeard
10-05-2012, 07:20 PM
---
Not 100% sure if I'll be hunting my normal spot in New Mexico or not for mule deer this year, but I have a few decent bucks showing up on trail camera on my place here in Texas.
This one is probably the best.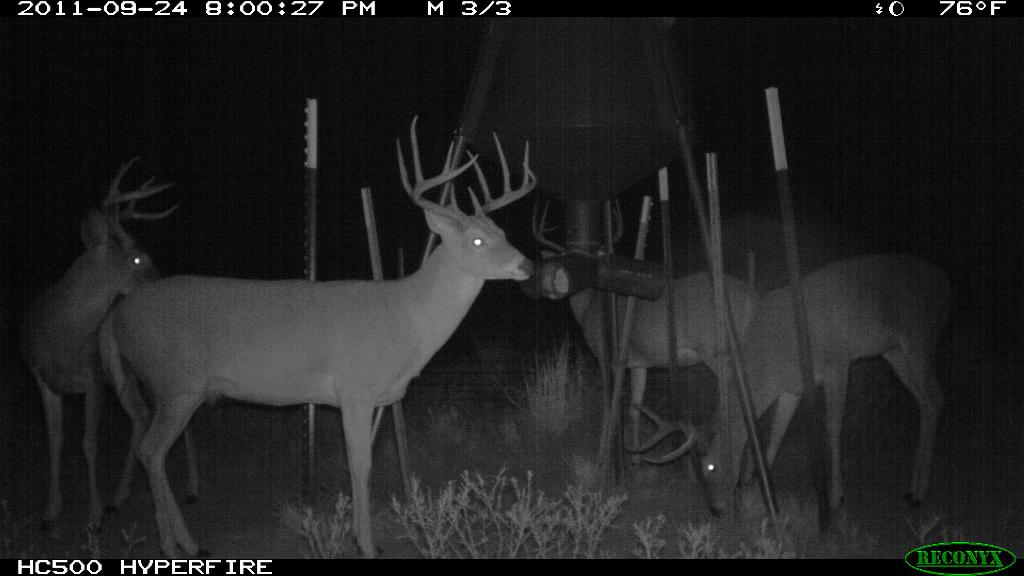 10-08-2012, 08:58 AM
---
1. deerdust - Missouri
2. treebeard - Ontario *
Captain
3. Vermont_hunter - Vermont, New Jersey
4. blackhawk_archery Fulton county,IL
5. Bible_Man - Tennessee
6. Oaktree30 - Fl
7. Alltlk4 - Missouri
8. npaden - Texas and New Mexico
9. Mbruizer187 - New York
WV Hunter -Va -WV
Red Font Checked In So Far
---
Last edited by jrbsr; 11-01-2012 at

08:06 PM

.
10-08-2012, 09:47 AM
---
My long lost Teammates, hahaha How is everyone. Hope we are all ready to rock n roll them again. Bow season is going now and I have seen plenty of good ones. Hope the ole 30/30 or TC Triumph will get to meet Mr Monster this yr. lol All the best to you all,,, Knock'em Dead!!!
10-08-2012, 06:16 PM
---
We need to get everyone checked in, n captain picked. Extra 50 pts for the 1st team to get it done. Then the 1st team to get a deer, doe or buck, gets an extra 50 pts on top of the score. Sooooooo, lol I elect you again Tree
If you have any trouble reaching any of the members, let me know and I can get you their email.