Team 2 Check In Freak Nasty
10-18-2012, 01:29 PM
---
jrbsr....

I agree with Bible Man - only if someone doesn't show up, then maybe he can join us. I don't want to ask anyone to switch teams, its not that big of a deal. I don't know when the actual cutoff is to "be checked in".

WV
10-19-2012, 01:52 AM
---
Rule # 5 has the deadline.
5. No more than 10 persons per team.
If the last team is less than 10 members the remaining will be picked,
From the alternates list starting with the first alternate.
Alternates list will start after 12 midnight September 30 - 2012
Alternate's when necessary starting with first come first serve.
I will oversee it.
Team members have until October 31 - 2012 @ 12 midnight to,
Check in or you will be replaced by alternate.
10-22-2012, 07:34 AM
---
We still have 3 folks that haven't checked in with just over a week before the deadline so I think we could put a pretty safe bet on there being an opening on the team for WV_Hunter's son.
Looks like I'm not going to hunt New Mexico this year so I'm going to have to rely on taking a good buck off my own property here in Texas this year.
This guy is #1 on the hitlist still. Not getting super consistent pictures of him but at least once a week. This one was from 4 days ago.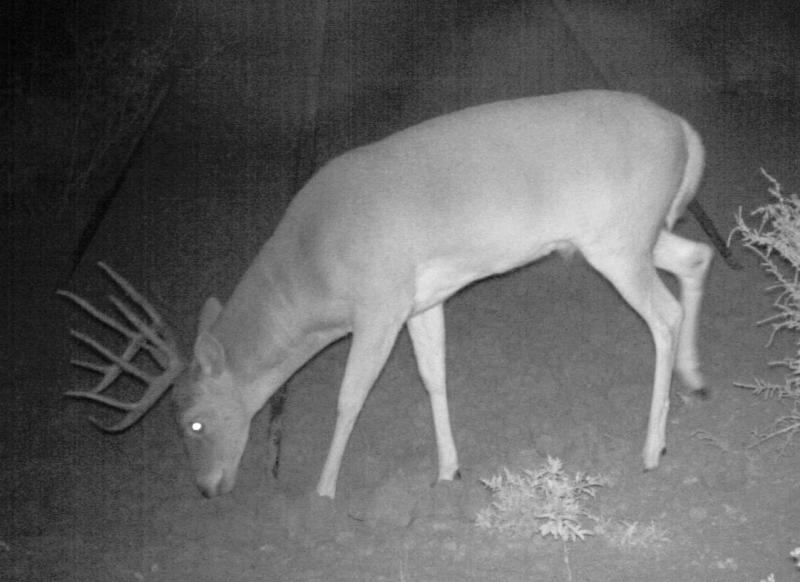 They always look better looking away don't they?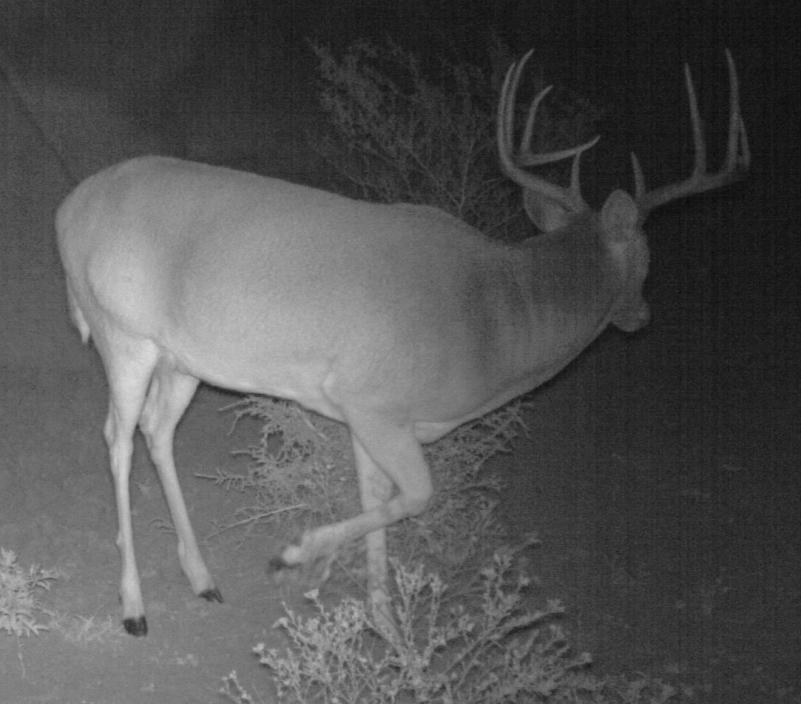 I'm thinking he would score right around 140" or so.
There's a decent 8 with an extra crabclaw that would be hard to pass up as well, but not a lot of others that would score very well. There is a 4x3 that is a mature buck and has good mass, just missing a tine on one side and not very long tines either.
Never know what will show up when you are out there though!
Good luck everyone.
---
Last edited by npaden; 10-22-2012 at

07:37 AM

.
10-23-2012, 05:53 AM
---
Great buck npaden...good luck with him! I wish we had bucks like that around here, but a 140 is probably 1 in a million, unfortunately. I'm hoping to get that 1 though - every year I hold that hope.
I haven't seen anything worth shooting yet, but I'm sure I'll bump into one sooner or later. Went out yesterday to mark my property lines like I do every year (paint/posted signs) and didn't see anything. Lots of acorns - major bumper crop this year. Not sure if that will end up hurting us or not. They certainly don't have to search for food. Didn't see even 1 rub, which was a little discouraging as I walked about a mile and a half - but I typically don't start seeing many rubs until Nov. M/L opens Nov 3rd, so hopefully things will begin to heat up by then. First two weeks of Nov have traditionally been very good here. I guess we'll see.