Official thread--Team 11 Silent But Deadly
10-25-2012, 08:31 AM
---
Boy, this team is pretty quiet. I've been covered up with work lately, and that's good, but I'm about due for some time in the woods. I've managed to sqeak in a few quick hunts, but nothing very substantial. The farm here around the house has just had too many EHD kills so I'm not even bothering with it this year. That leaves me about an our and a half drive to get to my next farm. I've had some pretty incredible hunts with tons and tons of deer in the fields and the foodplots. Last week I had over 50 deer out feeding in the evening. 19 were bucks....most of them were little spikes and 4's, but there were 3 pretty good ones. Nothing I was interested in shooting, and it was warm enough that I really didn't want to shoot a doe. I have one plot that I planted in sugar beets and turnips, and it is getting hit hard, but until we get a good frost, it just keeps on growing like crazy. With cooler weather coming in this weekend, and a break in the action here at the church, it looks like SUnday night and monday will be my next chance in the woods. I hope that if nothing else, I can go ahead and put a doe down. Good hunting to you guys!
10-26-2012, 05:16 PM
Fork Horn
Join Date: Aug 2007
Location: Central Virginia
Posts: 267
---
hey guys, shot this buck on Wednesday. I lost some property this year and don't have much time to hunt so I took this buck. Definitely not my biggest, but I was happy.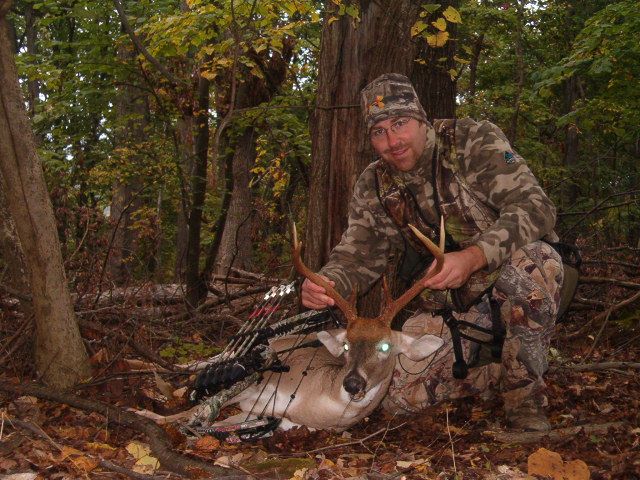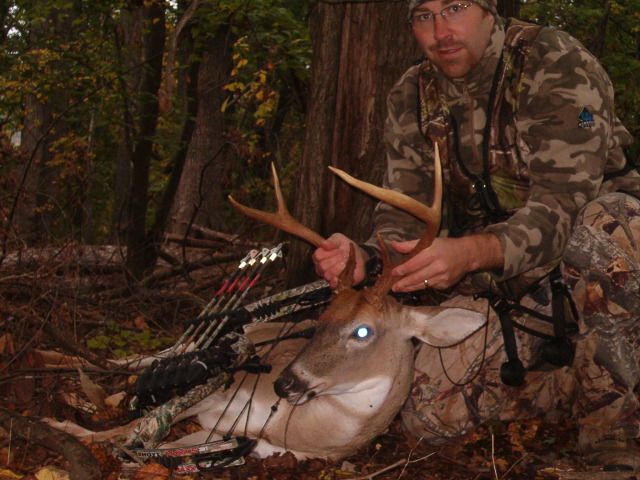 I'll get pictures in the scoring thread once I measure him. Good luck to the rest of you.
10-27-2012, 01:15 PM
---
Great buck, thats one awesome six. Its always exciting to put one on the ground.

Out this morning, had a really big 8 grunting and I believe chasing a spike. He came in quick about 45 yards and left the same way. Its going to be heating up soon. Also had a small sike under my stand. This Thursday I start my 10 days off, will be out every day.
10-29-2012, 12:20 PM
Typical Buck
Join Date: Feb 2003
Location: Chapin, Illinois USA
Posts: 561
---
Can anyone help him?
You can try sending me pix and score (if buck)via email and I'll try and get them posted on your behalf.
[email protected]
217-370-4120