Intentional Grounding team 14
12-06-2012, 12:19 PM
---
Lots of squirrels. There are oak trees everywhere and leaves all over the ground right now. The area my folks live in is called Harolds Oaks. We haven't had much rain in a while and didn't see much of it during that time of year. I'll get a picture posted of it first chance I get to download everything. Some of my friends that are seasoned hunters think maybe BlueTongue got him. I didn't see the difference where I hunt but I guess KS got hit pretty hard by this. KDWP reported anywhere from 30% to 50% heard loss. Crazy! Thankfully i wasn't hurt by this. Last weekend my wifes cousin that owns the major property i hunt shot a nice 9 pt that i have about 10 pics of from velvet to hard bone and then 2 nights ago his wife shot a 12 pt that came from no where. I read that most deer with BT will be found near water because they try to get cooled down. There is no water out back but about 100 yds in front of the house is Spring River. Who knows though. I don't think i have ever heard coyotes back there in 15 years or more. I know some guys used to hunt on the back side..even wonder if it was shot and never found. I do recall seeing some rib cage, I could look for cracked ribs just out of curiosity.
12-10-2012, 11:17 AM
---
Went to my friends farm and the second rut was on! Had deer all around me in the morning but nothing close. Saw fresh rubs and scrapes. Friend had seen a small buck chasing two does the evening before. I was set up on the ground against a fallen treetop near a creek wearing my ghillie.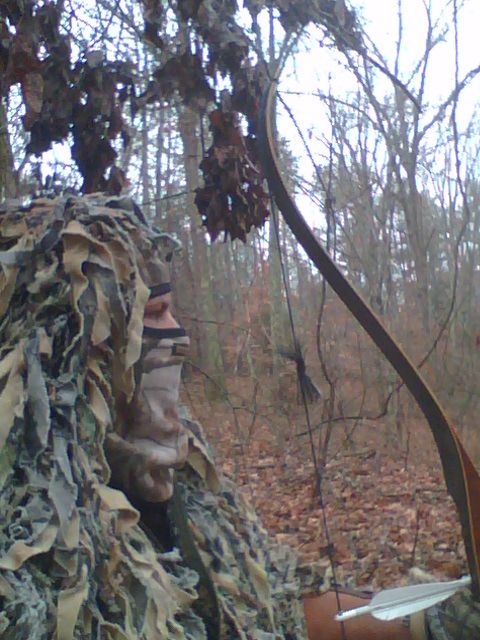 No shots during the morning. After lunch we did some exploring on his property and as we walked back we found this boy chasing 4 does and I was the only one carrying a rifle so I was able to get a 100 yard shot. That ended my day. Sorry I didn't hold out for a bow kill but opportunity knocked and I opened the door. LOL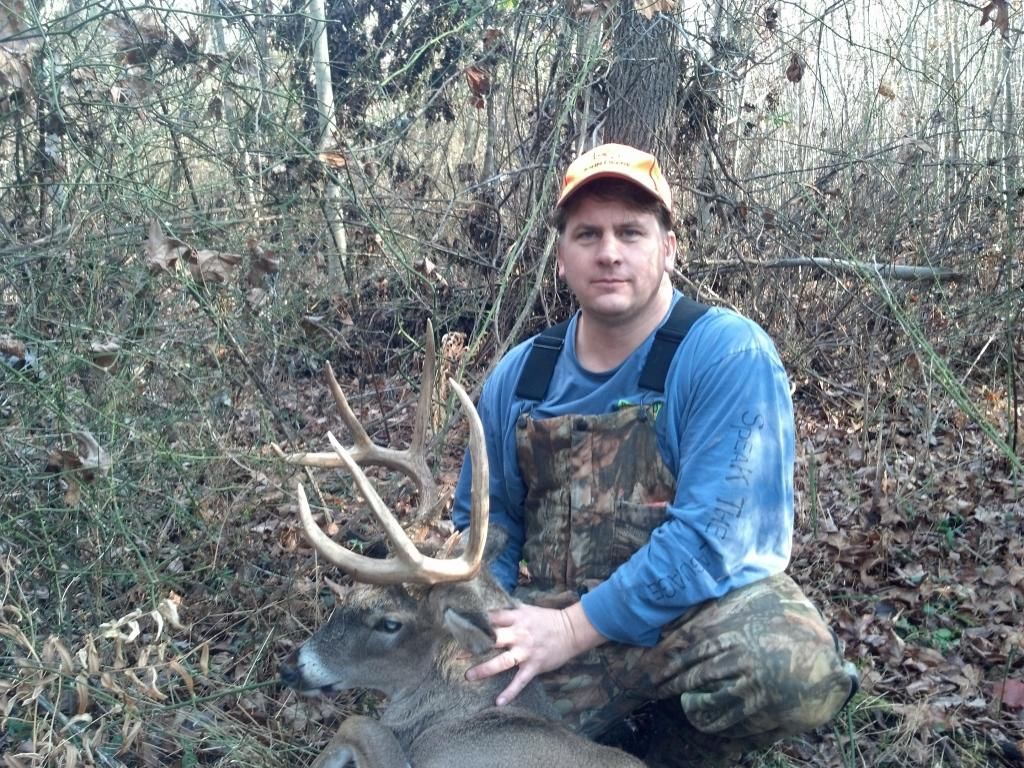 12-18-2012, 07:10 PM
Fork Horn
Join Date: Sep 2010
Location: Kent Island, MD
Posts: 121
---
Nice buck talondale! Thats a beast Sanders. I managed to go through firearms season without seeing a deer. I only went to spots where I hoped to catch a big one at dusk or dawn, but hunting public land during gun season means nocturnal deer (at least the wise old ones are). It's muzzy season now, not sure if I'll get out for that. Will try to get out in late archery. Good luck to everone still getting out there and Happy Holidays!