Team 8 Longbeard Mafia
03-16-2011, 01:46 AM
Spike
Join Date: Dec 2010
Location: South Alabama or LA
Posts: 98
---
Nauticstar checking in! Score one for the Longbeard Mafia! I killed one opening day here in Bama-15th. Not a monster but good bird. 16 1/2 lbs., 10 1/4" beard, and 3/4" spurs. Good start. I will get pics up by the weekend. At my camp in rural Alabama with only an iPhone.
03-16-2011, 02:46 AM
---
Just a little reminder to everyonr about the rules for having your bird count in the contest:

Team members must post a picture of their turkey to prove authenticity of the kill. A brief story along with statistics is welcomed. Do add a ruler to each spur and beard in the pictures taken. If you don't know how to post pictures, ask your Team captain, or a member of your team that knows how to post pictures to help you out.
Be sure to say what specie, Rio, Eastern, etc. when, where, and what weapon you used for the kill when you post a picture.

If anyone needs help posting a pic you can contact me and either help you through the process or you can email me the pics and I will post them for you.
03-18-2011, 04:24 AM
Spike
Join Date: Dec 2010
Location: South Alabama or LA
Posts: 98
---
Alright guys I'll make it short. It was a most glorious morning! Got to my area and set up in the dark. My favorite hardwood ridge. Owls, crows, woodpeckers going crazy as the morning goes along, but no gobbles. Pretty typical for opening week of Bama. But, I know what I have on this place and was patient. About 7 a.m. I had just run a very soft series of clucks and yelps when I thought I heard drumming. If anyone knows me they say "You always think you hear drumming", which is kinda true. Anyway about 2 minutes later I heard it again this time much louder. Now I know he is somewhere close looking for me and I am now in stealth mode. Finally I catch movement and there he is 40 yards directly to my right and gun in my lap pointing left. He goes behind a tree and I swing the gun up onto my left shoulder. I shoot right handed, but as you all will agree if you have done this long enough you learn to shoot your opposite shoulder from time to time. Earlier that morning I took the rubber band off my box call and put it over the barrel of my gun(why I have no idea). So I'm looking down the barrel and can't see my bead because of the rubber band. He is now only 30 yards and in full strut looking for "that hen.". I then start sliding my right hand down the forearm of my gun to pull the rubber band down and he sees something he doesn't like. He gets nervous, I get nervous and I go ahead and shoot. I guess I hit him in the upper body so he takes off and I pop another shot off as he runs away and miss. I jump up and he goes down into a ravine and I get to the edge just as he comes up the other side. One last shot as he is going away and I drop him with a shot to the back of the head. It's opening morning of my season and this could have been a tragedy! If there is any kind of honor system in the contest I think I'm off to a pretty good start! Ha! Ha! I will post pics next! Good luck everyone!
03-18-2011, 04:30 AM
Spike
Join Date: Dec 2010
Location: South Alabama or LA
Posts: 98
---
Here is a picture with my opening day bird at my camp-I call it the Thomasville Venetian!
Here is a picture of my iPhone with the date in the upper right hand corner March 15 to validate the kill. I didn't know how else to do it.
The weight of 16 1/2 lbs.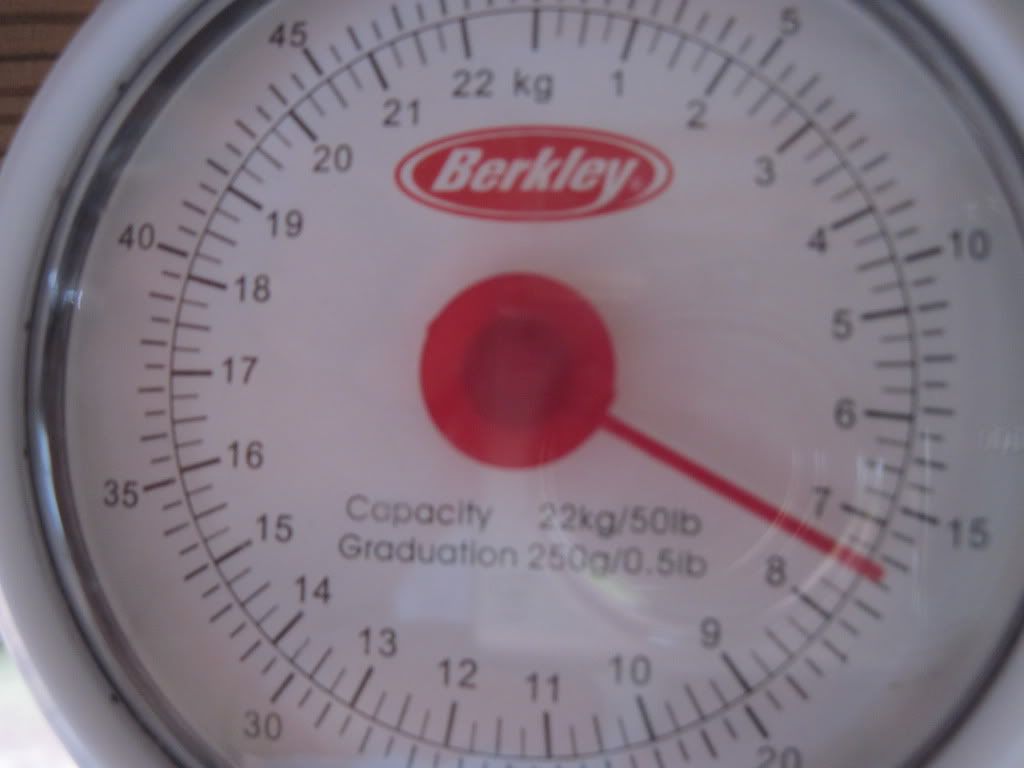 Spur length of 3/4"
Beard length of 10 1/4 inches. It was really hard to take this picture an hold the beard in place. But I promise it was that length.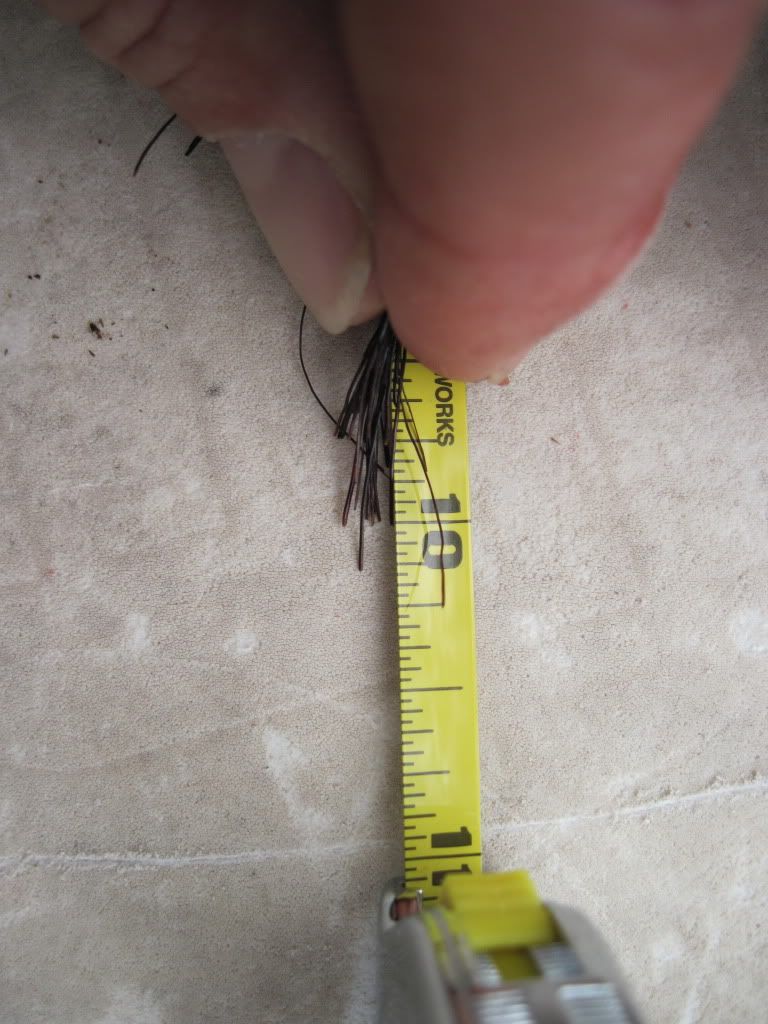 Really liked this picture of my truck in the background.
Bonus kill. Timber rattler that was stretched out in the road on the way back. I hate those things.
03-18-2011, 11:41 AM
---
Didn't see your post, sorry I was just to busy slobbering all over my screen looking at the pics and knowing I have a while before I can hit the woods!!!

Like some of my hunts for both deer and turkey, what can go wrong will.

But the bottom line is you closed the deal on a nice bird and that is all that matters!!!

Congrads!!!!!