TEAM 19- Brotherhood of the Bow
11-20-2010, 11:51 AM
---
Here's a better pic... taped him out at 127.75" and posted on official score sheet...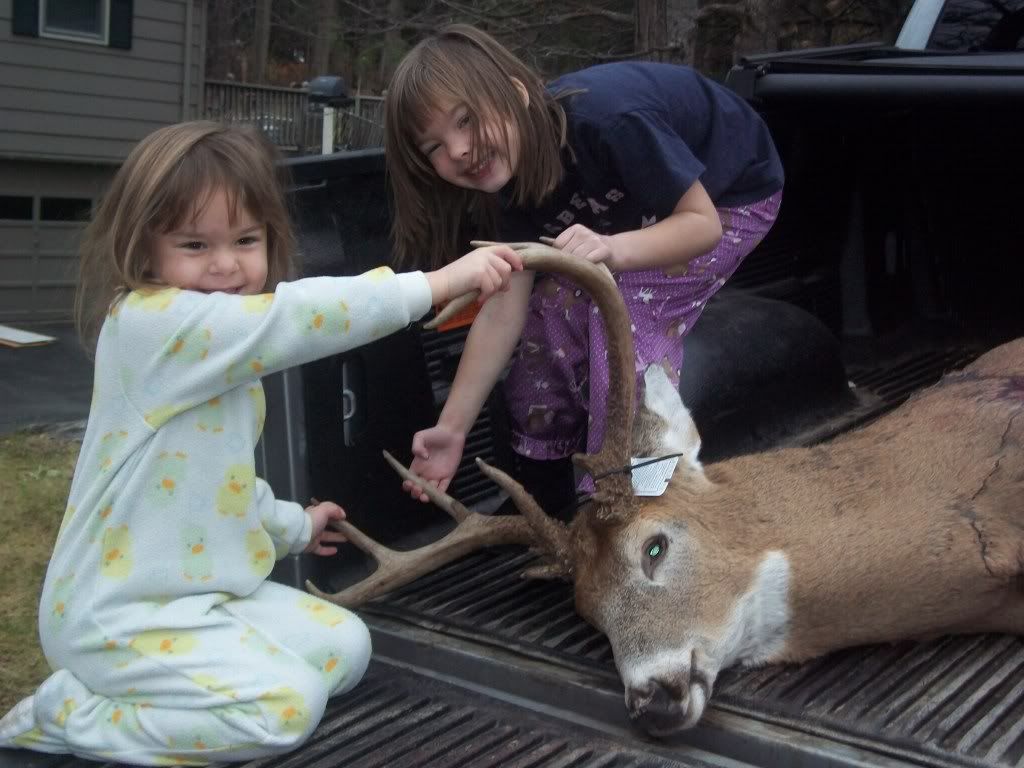 ---
Last edited by Western MA Hunter; 11-21-2010 at

03:52 AM

.
11-21-2010, 04:11 PM
---
Way to go Western MA!!!!

I'm not putting my bow down yet Jerm! I shot my rifle buck yesterday evening, so it's back to archery hunting for me! I had a lapse in field judging on the buck, he went 155". I'll post up some pictures later if I get some free time. I'm working on moving into a new house right now, so I haven't had much free time lately.
11-21-2010, 05:20 PM
---
Congratulations Western Ma!!!!!!!!!! we needed that! great buck, especially for the last day. I really like the picture with your girls touching the deer, I have that same picture when mine was three!
11-21-2010, 05:36 PM
---
Well guys, it looks like we are the 11th team at the moment out of 28, not to bad. All you guys passing up those 130" bucks waiting to get the home run, well base hits win games too. Good luck to everyone for the upcoming extended weekend.
---
Last edited by jermelott; 11-22-2010 at

11:35 AM

.
11-22-2010, 04:41 AM
---
You'll never see me passing up 130s!!!! Ha... I may have seen one in my life here in MA... haha...
11-22-2010, 06:42 AM
---
Nice deer and nice job. I was out on Friday and Saturday. Had two small forkies within range and seen a really good 140 - 150" 5 x 5 but he was about 400 yards away and chasing a doe. Saturday didn't work out so well with everyone comming out and hunting. I got setup for the evening and there were about 4 people walking around through the woods until dark all around me. The snow was deep and really crunchy so you could hear em comming from a mile away. I don't know if I will be able to get back out again before the season closes but I will try.
11-22-2010, 10:43 AM
---
Congrats WMH! Nice deer. And congrats Rammer on your rifle buck.
11-22-2010, 04:29 PM
---
Here is my rifle muley I shot.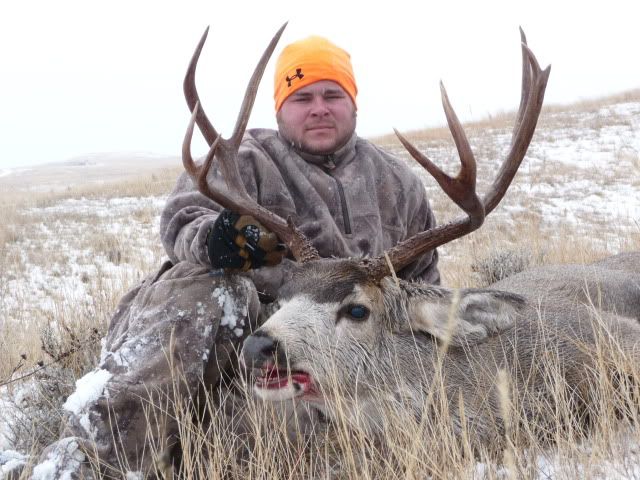 My mistaken identity rifle whitetail.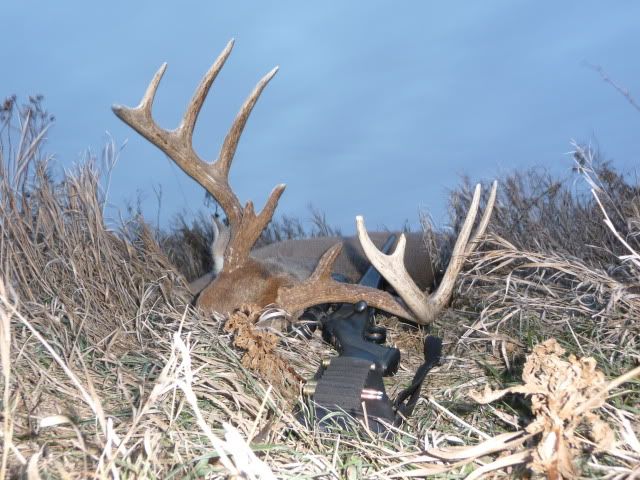 Now back to the archery huntin!
11-23-2010, 03:43 AM
---
Wow Rammer.. those are some studs!!! How wide is that whitetail?

I have never shot a muley.. someday I'll head out west...
11-23-2010, 12:15 PM