TEAM #15 "The Rack Grabbers"
09-12-2010, 02:05 PM
---
Hey guys, don't think that I have deserted the team. I work a 14/14 day rotation and while I am at work I have little time to get on here. I had a little free time today and decided to come check things out. I agree with Ken, I believe we have a lot of potential as a team. It should be a good season!!
Before I had to leave to come to work I had a chance to check my cams again and got a lot of pictures of that nice 8 and a couple pictures of another 8 that isn't quite as big, but wider. I will post a couple to share. Good luck guys!!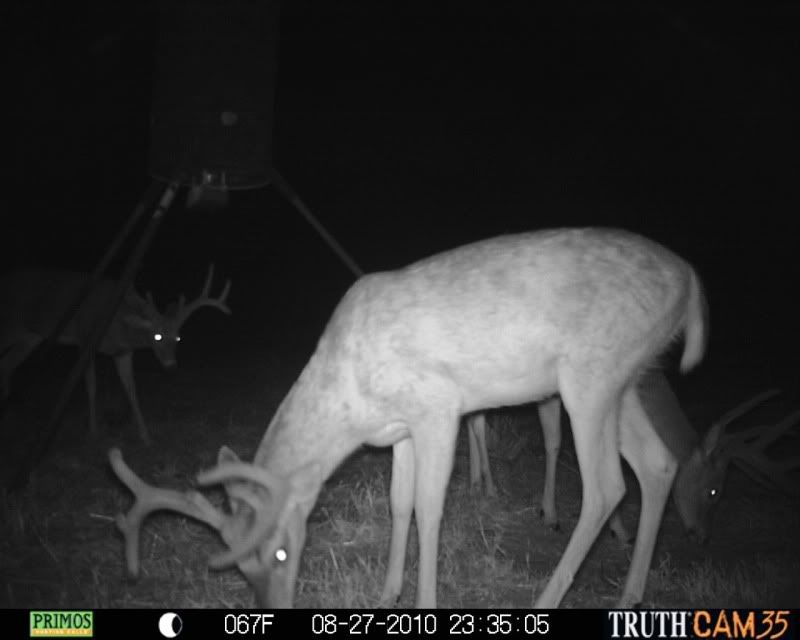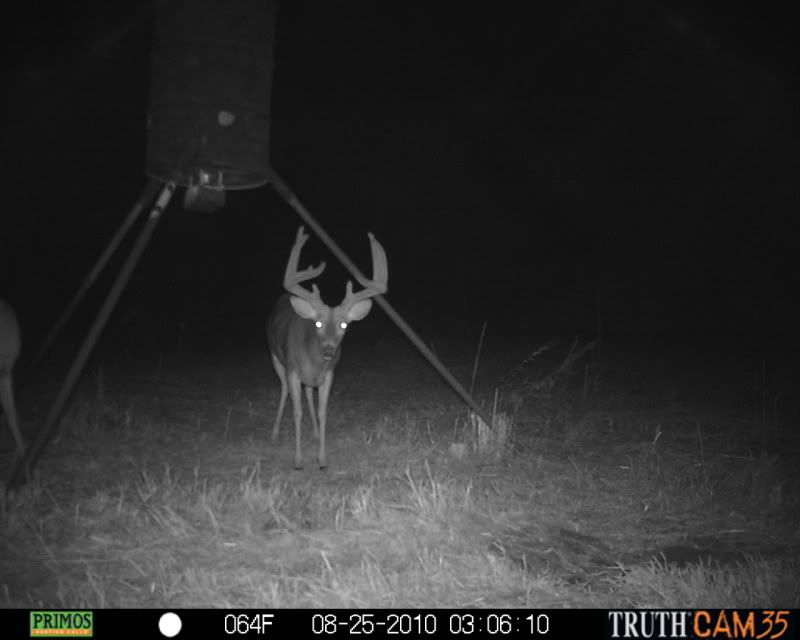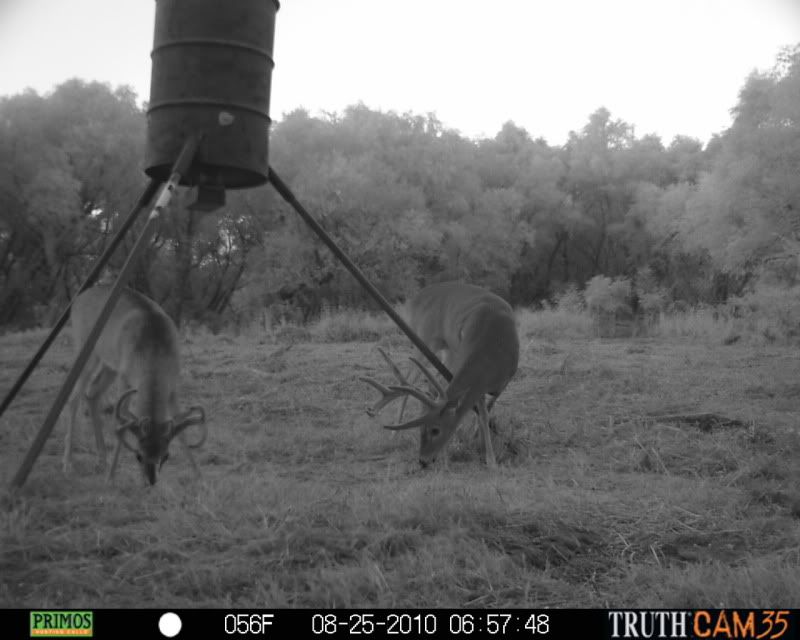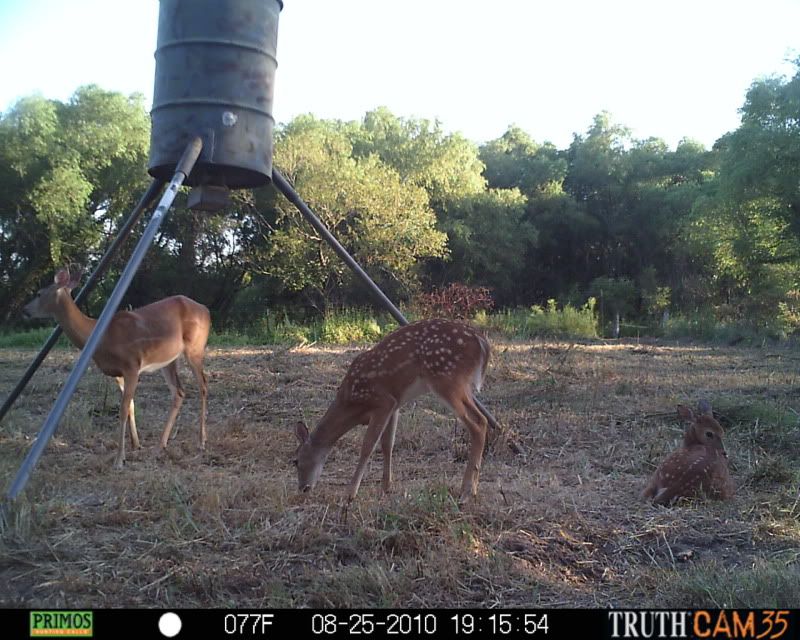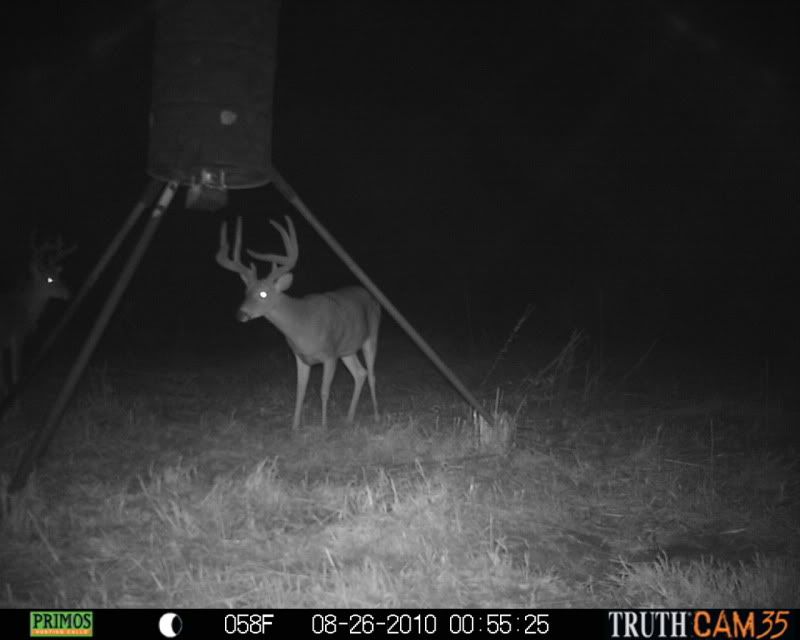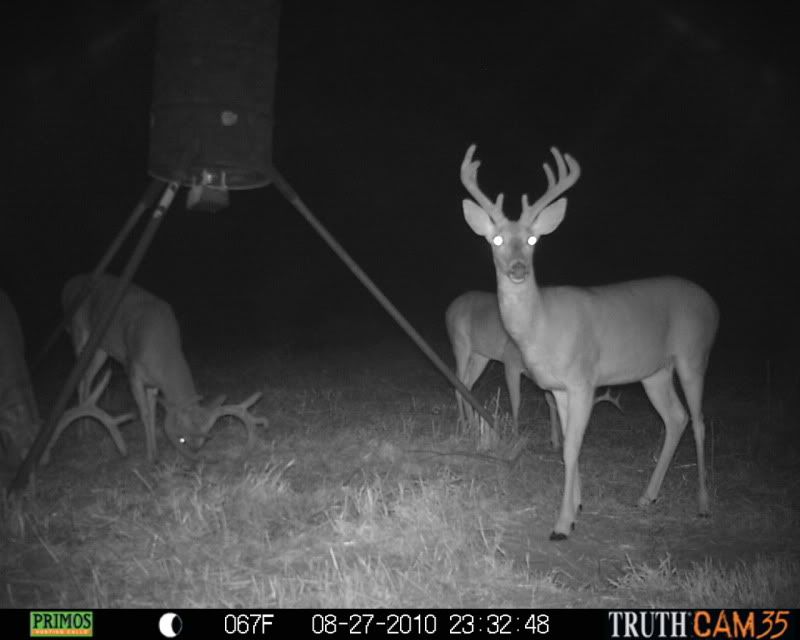 09-12-2010, 05:42 PM
Typical Buck
Join Date: Dec 2005
Location: Southwest PA
Posts: 816
09-12-2010, 06:38 PM
---
Wow Millertime, you got some impressive bucks on cam.


My grandpa gets to go out tomorrow for the week long early archery season. Its doe only, but hopefully he puts something on the ground. The freezer is empty.
09-13-2010, 07:25 AM
09-13-2010, 02:40 PM
09-14-2010, 04:00 PM
---
Anybody starting their deer season this weekend?
09-14-2010, 05:19 PM
---
Our season starts Oct. 1st.
09-16-2010, 04:22 PM
---
How is the team doing? Sorry for not posting more this week but I been working with the wife every evening to get her ready for her first hunt Saturday.

I don't guess anyone has tagged anything yet. My grandpa has seen nothing but small bucks the last few days when he has been hunting. So nothing on the ground yet.
09-18-2010, 05:21 AM
---
Well fellas somehow we made it to the back page but we are headed to the top. I am heading out to hunt after work today. 2 of my buddies, my brother, and myself are all heading down to our pastor's father-in-law's land to hunt this afternoon. Last year a guy we know shot a buck that scores 198 down there and we here tale of another one that is not to far off of him so I would love to see him tonight and would probably fall out of the stand if I got a shot at something that big. Goodluck this weekend to everyone that is hunting and have a great weekend if you arent.
09-18-2010, 02:41 PM
---
Just got in from work and am waiting on my wife and grandfather to get in to see if either got to fire a arrow today.