TEAM #15 "The Rack Grabbers"
08-20-2010, 05:52 PM
---
Yo!

Im your guys alternate
08-20-2010, 06:46 PM
---
Got you listed on the team and checked in. So we already got everyone but 2 checked in so lets start throwing out suggestions for a TEAM NAME and TEAM CAPT while we wait.


Team 15 - 150" Class
Team 15 - Short Blood Trails
Team 15 - Aim Low
Team 15 - Rut Hard
08-20-2010, 08:13 PM
---
Anything works for me.
I was REALLY into the last 3 contests and i was the captain of my team for the last 2....but i didnt kill a buck, so im taking a backseat this year and focosing on hunting. Ill check in plenty though and probably post up some good smack talk
08-21-2010, 05:06 AM
---
tim03b here checking in. Ill be hunting Mostly PA. Got my eyes on some pretty big bruisers. Keepin my fingers crossed this year!
08-21-2010, 05:09 AM
---
Here's a name i thought of. Whackem and Stackem
08-21-2010, 06:44 AM
---
Everyone is signed in but one. I sent another pm, so hopefully he will sign on and join the team this weekend. If not I will see about getting us a alternate.


Keep the suggestions coming and just as soon as we have the full team we will vote for team captain and team name.
08-22-2010, 12:02 PM
Typical Buck
Join Date: Dec 2005
Location: Southwest PA
Posts: 816
---
Hey guys! I'm Jim from western PA. I'll be mostly hunting at sportsmen's clubs but I do have access to a small piece of private land that has been known to produce some big deer. This will be my seventh year bowhunting and I'm hoping to get a chance at a deer around 90 inches which would be my largest buck to date.

Below are some recent pictures from the trail camera. The first couple pictures are from a remington ghost camera that I ended up sending back.
08-22-2010, 02:01 PM
---
Just checked my game cams, for the first time this year, a couple of days ago. I got a picture of an 8 point that my family and I passed on last year. I had pictures of him all last yeaar until he shed his antlers in late February. He has a little better mass and tine length this year, but still has short brows. There are 3 other deer that we were seeing last year that I hope show back up, but so far this 8 is the only one back from last year.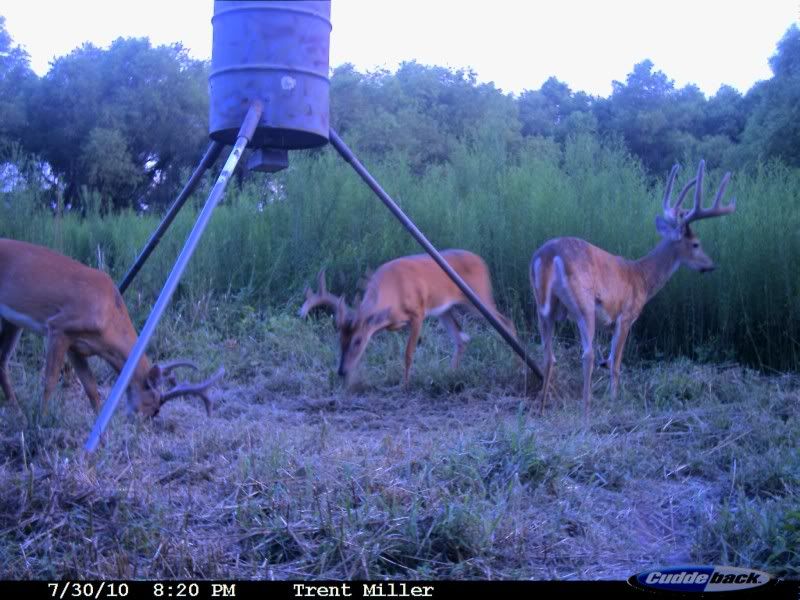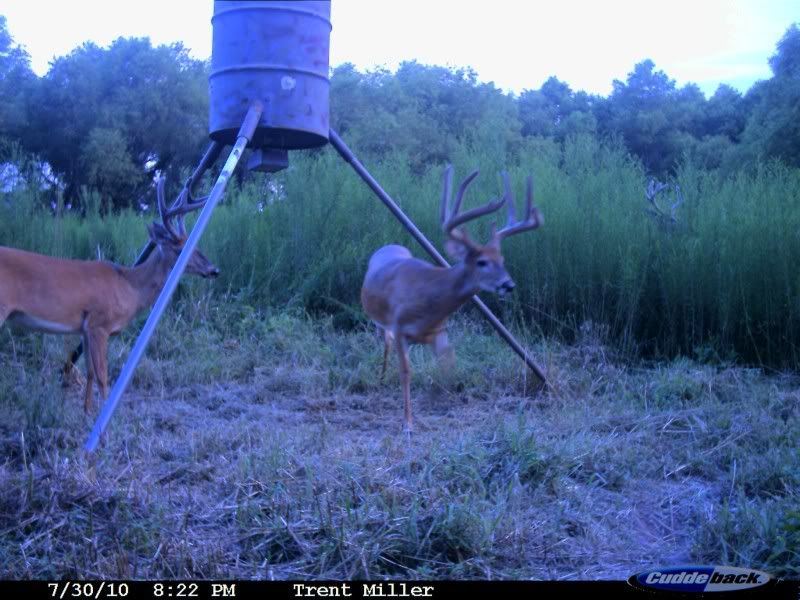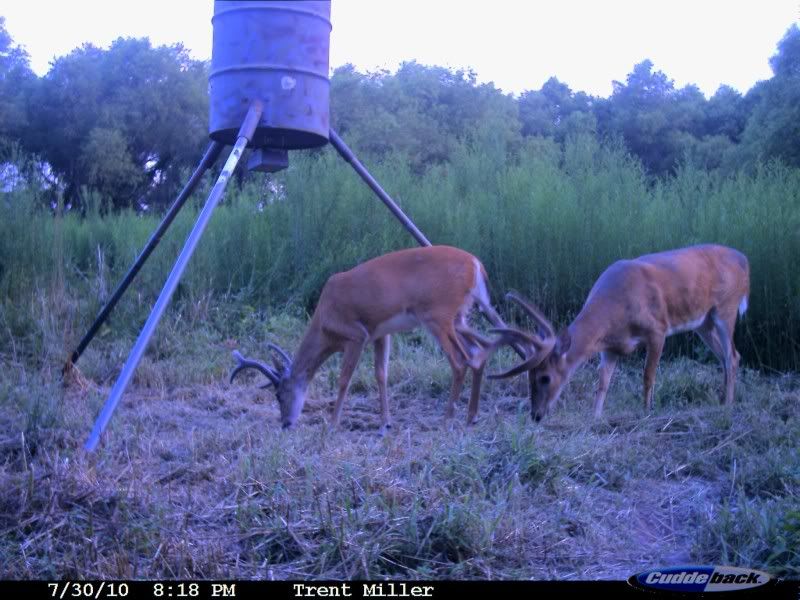 08-22-2010, 02:07 PM
---
I'm here sorry it took me so long I was on vacation
08-22-2010, 02:09 PM
---
I will be hunting Southern Indiana and Central/Southern Illinois.. Any team name will do for me. I have seen a couple really nice bucks that I will be going after.. Great PIcs Miller.. That is a huge 8