Offical Team Cutting Edge Thread (34)
09-08-2009, 06:12 PM
09-08-2009, 06:32 PM
---
I hunt private land around my house in the Poconos in eastern PA and will be hunting public land near Penn State for the first time this fall. I dont have much land around my house so I cant really manage it but I only shoot nice bucks around there. I have been seeing one that is right around 130 and always see bigger bucks during the rut.
09-09-2009, 08:11 PM
---
I am of no help here, sorry.


I was wondering how many guys on our team manage property for whitetails?
How many deer hunt on Private lands only. How many deer hunt on public lands only?
How many have set a size requirement above and beyond what your Game Managment Authority mandates?


Except for when I go hunt elk/mule deer (which I have already done this year and came back with my tags still in my pocket), I hunt private land only as that is basically all that is available in Texas anyway.
I hunt three different counties on a regular basis that are all close to home and I will go and hunt 3-4 days one time each year with a friend in South Texas.
There are no state antler restrictions, but we have self imposed restrictions on our two whitetail properties. One of my 3 spots is Mule Deer mostly with only a few whitetails.
We don't shoot any bucks less than 3 1/2 yo.
Here are a couple of my summer scouting bucks. Haven't decided if I will try and take advantage of a shot opportunity on any of these or not if it presents itself. It will depend on how I "feel" at the time and what they look like out of velvet. The first three pics are the same deer.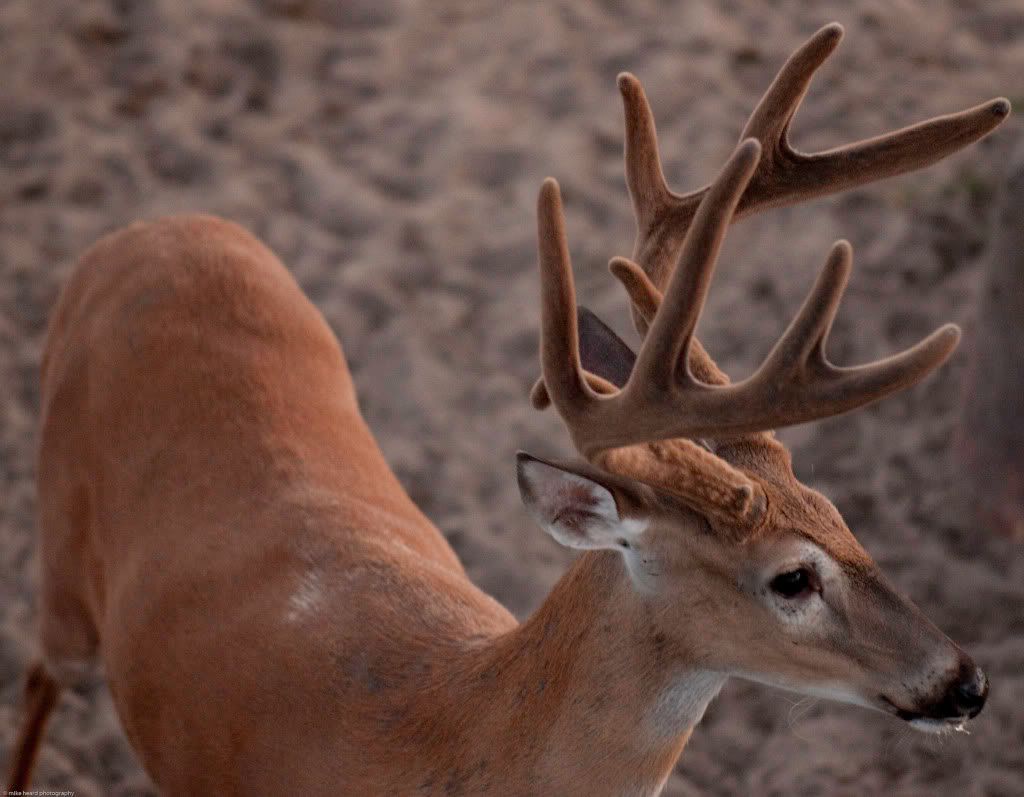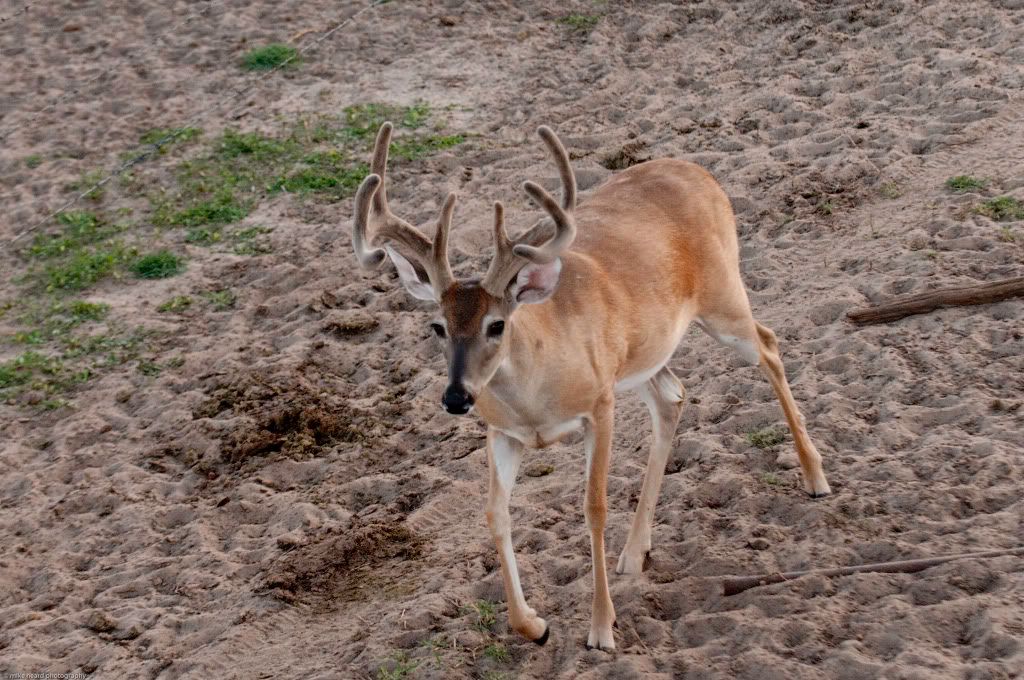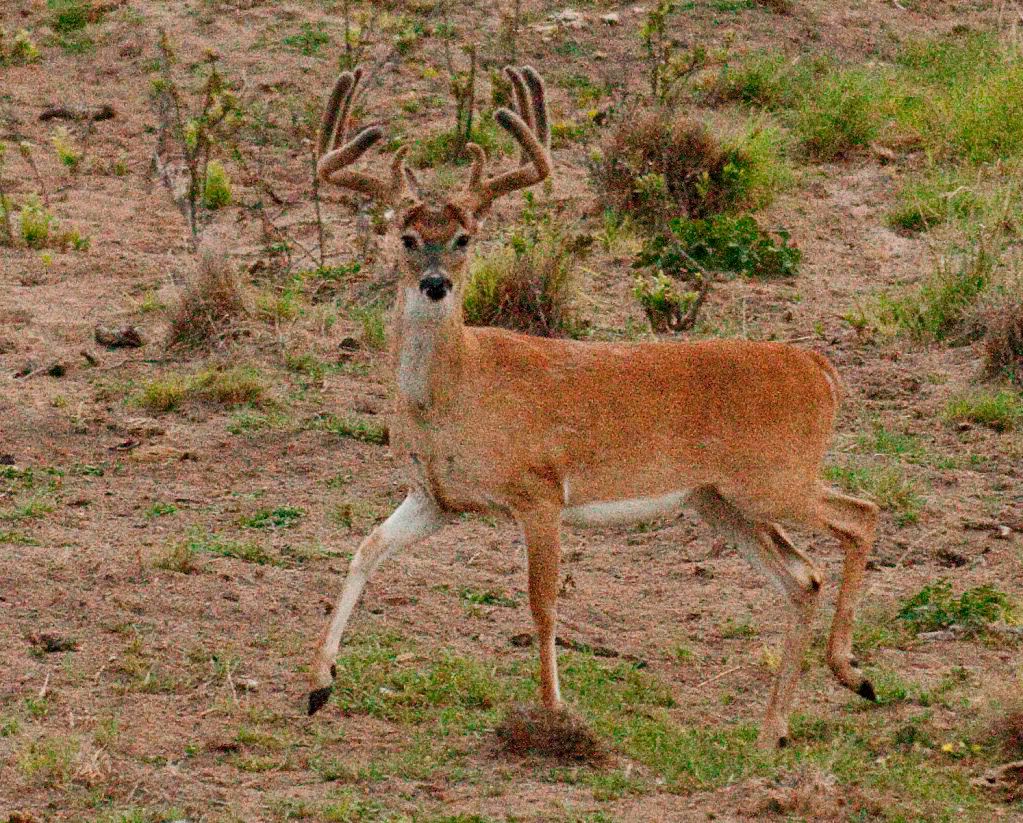 09-10-2009, 07:26 AM
---
Those are beautiful deer. Glad to see we have someone on our team who lives in the birthplace of QDMA. Never been to Texas, probably because I can't afford it being the hunting is the way it is there-all private ranches.

So far we have 3 Pa boys and everyone else is solo in representing their state. You guys from Wisconsin, Texas, Indiana, Minnesota seem like our best chances for booner bucks. I am just glad we don't have 2 guys from Florida on our team- No offense Florida but your deer are LITTLE.
09-10-2009, 03:26 PM
---
Those are some beautiful bucks! Too bad the first buck didnt have both sides like his right side with the curled brow and 4 up top. I feel like if all of us can get a respectable buck on the board we got a good shot at winning this thing. Also we still have to name a captain for the team.
09-10-2009, 07:34 PM
---
jackflap, that last pic looks like a keeper. He looks to be carrying some pretty good weight too. I know I would take him. Good luck.
09-11-2009, 02:01 PM
---
I agree he is the best of the bunch. If you notice that is by far the worst picture as it was practically dark when he came out and I had to set my ISO setting on the camera just to get the picture.
I don't know if I see him again but if I do and he presents a shot....we will see.
Good luck to you as well this upcoming season.
09-12-2009, 12:29 PM
---
I did some work trying to make an avatar and came up with this. Let me know what you guys think.
09-12-2009, 12:51 PM
---
I made that last avatar a little bigger so its the right size and also changed the writing a little and dont know which one I like more.
09-12-2009, 06:42 PM
---
That looks great to me. I love the drop tine! Also I kinda like the first letter style but then again I say you did all the work so you decide.
---
Last edited by 4evrhtn; 09-12-2009 at

06:45 PM

.