Team "Lucky 13"
09-26-2008, 03:55 PM
RE: Team 13
---
Lucky 13.... It may be an ohmen!! These are some pictures of a shed we found two years ago. He made it through last year and is still running around. We named him Lucky 13, maybe I can catch up to him to him this year.
10-09-2008, 10:18 AM
RE: Team 13
---
Hi guys,
Just checking in again. My gun season starts on Saturday with our early ML season then a week later our rifle season starts. I sometimes kill an October buck, but 90% of my bucks are shot during Thanksgiving week. That is our peak rut and I have some time off from work.
Good luck everyone!
10-22-2008, 12:53 AM
RE: Team 13
---
Hey guys.......sorry I am WAY late......hope I havent gotten the boot!! LUCKY 13......sounds great to me! I have been busy filming for the wife and getting some stand time myself. So far I have killed a nice doe and seen several others.....but here are a few I am after followed by my bow kill from last november.......
Late winter 06 pic but my buddy thinks that he glassed him one night this summer........he is my main focus.....have seen him one time in 07.....he is a giant....
Another buck that we nicknamed hoss......great buck......only seen one time running away and by neighboring hunters.....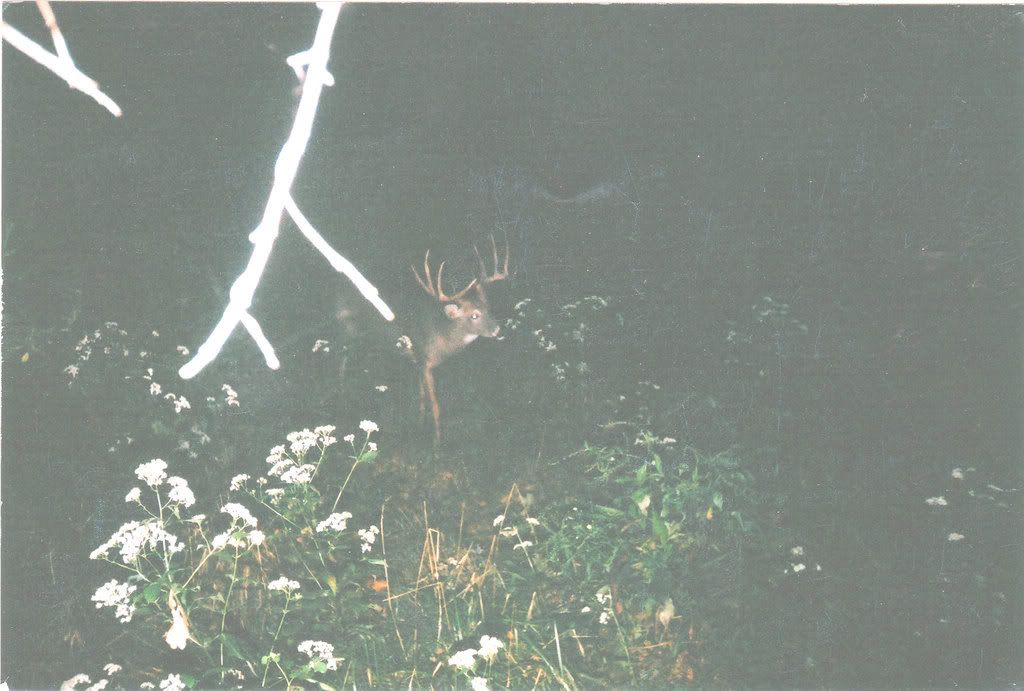 Here is a buck that we nicknamed "DT", runs the same farm with hoss from above....never seen him.....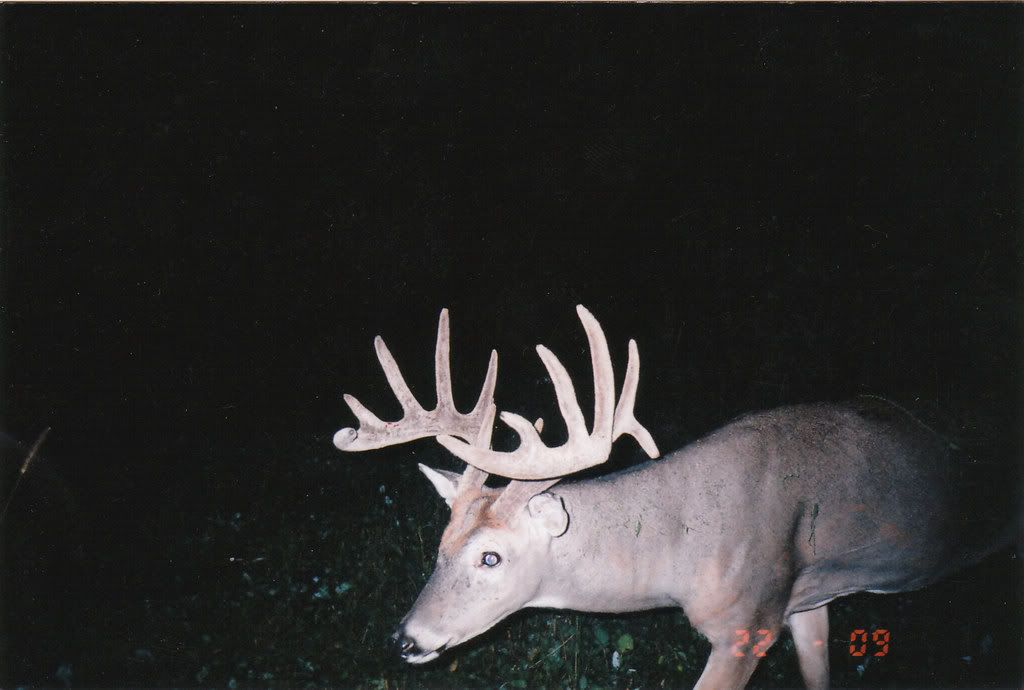 And finally, here is my best buck that I took last year at the same farm thatDT and HOSSrun, maybe relation.......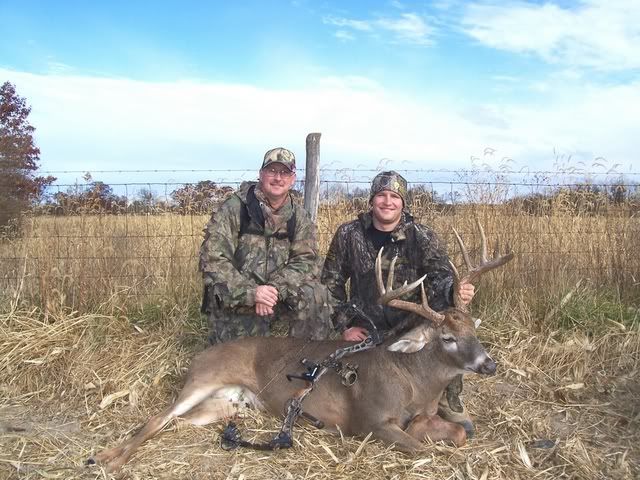 I hope that I can be lucky enough to be in the right place on opening morning....lord knows I will be in early with my T/C Encore in tow and dialed in! By the way my name is brad and I will be checking back soon! Good luck everyone!