Team 16 - Widow Makers
09-04-2008, 04:06 PM
Team 16 - Widow Makers
---
Team # 16
1. Olsplittoe, NC, SC, WV
2. npaden – Texas
3. UFunny2 - Virginia
4. Buckmark – Illinois
5. Droptine249-NJ,PA,IN
6. csloan92 – Indiana
7. WesternMdHardwoods- Md, Wv
8. devinbajus-Manitoba
9. crokit - new york
10. Zim – Illinois

{EDIT} - EVERYONE IS NOW CHECKED IN!

Okay, let's get everyone checked in. From my experience last year being on the winning team, the important thing is getting your deer on the ground and reported. No one on our team shot a monster deer but we got 5 scores turned in and that was what won it.

I'll update this post and highlight everyone in green when they check in.

We'll also need to come up with a name. Some of the best names go first so if you have a good idea let's get it posted.

Good luck everyone!

Nathan

09-05-2008, 09:56 AM
RE: Team 16 Thread.
---
My turn I guess. First year in the contest. Looking forward to it here in the southern tier NY. I tend to be fairly lucky when it it comes to opportunities on 120+ buck, and probably just jinxed myself by saying that! Looking forward to sharing this season with my team. Terry Mclaughlin

P.S. I like the mix of " monster states " on our team!!

Little about myself. Retired NYS correction Officer-Attica and Elmira. Married. One daughter, one grandson. Live to hunt and fish-Deer, Trout, Salmon, Steelhead. Most of my hunting split between the Adirondacks and Chemung/Steuben/Schuyler Co.s.

My vote is for npaden leader of the team sweet 16, never miss.

09-05-2008, 11:37 AM
RE: Team 16 Thread.
---
I went ahead and sent the rest of the guys a PM letting them know they had been selected to our team and gave them a link to this thread so they could check in.

It is still 2 full months until deer hunting season for me, but I'm headed to Wyoming in less than 2 weeks to go elk hunting and I'm pumped about that!
09-05-2008, 11:48 AM
RE: Team 16 Thread.
---
I guess I could officially introduce myself. I'm Nathan Paden and I live just outside of Lubbock, Texas. Last year I deer hunted in Montana and Texas and shot a 145" Mule Deer in Montana and a 100" Whitetail in Texas. I'm 40 years old and hunted growing up in Montana but just got back into it last year.
I've got a place in Fisher county that is only 160 acres but it seems to have good potential. I shot the 100"er last year by mistake as he came in right at the end of legal shooting light and I mistook him for an older buck. He was 2 1/2 based on looking at his jaw.
My hit list this year is as follows:
Double Wide: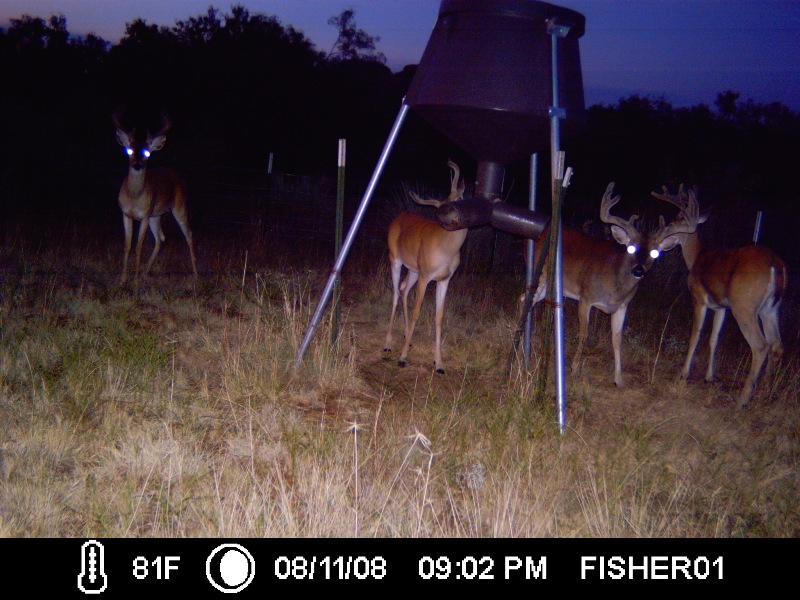 Stickers: (He had a great sticker growing but it broke off!)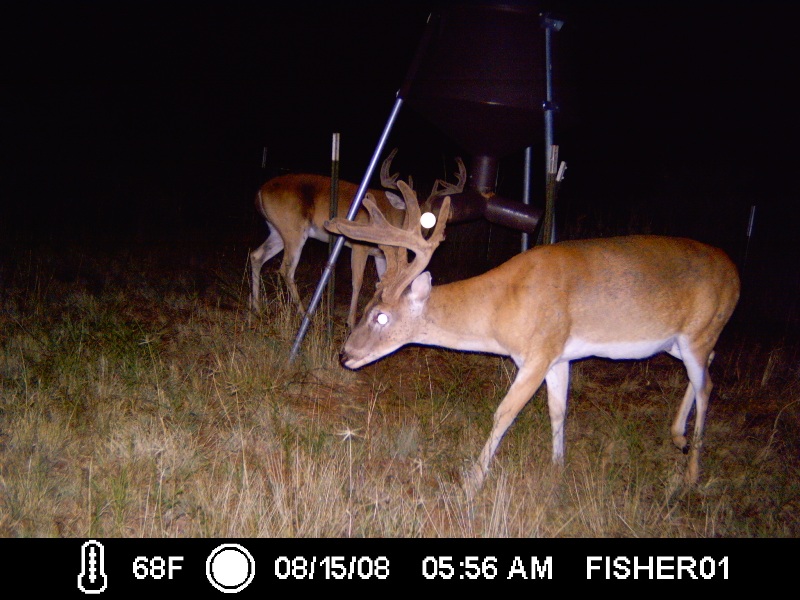 And last on the list - Split G2: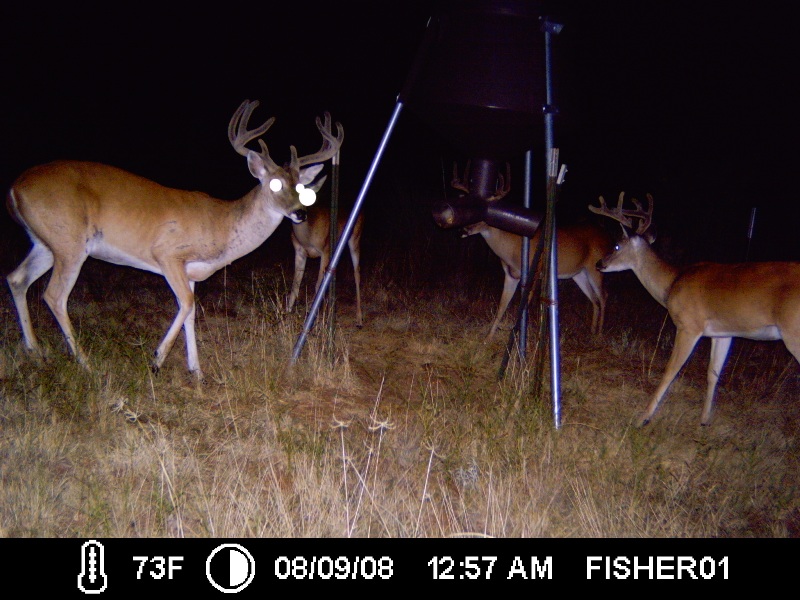 That's the bucks from this summer in the preference order on which one I would like to shoot first. Double wide won't score as high as stickers would, but he is a very old buck and is actually going downhill from last year.
Here's a picture of him before he dropped his antlers this winter: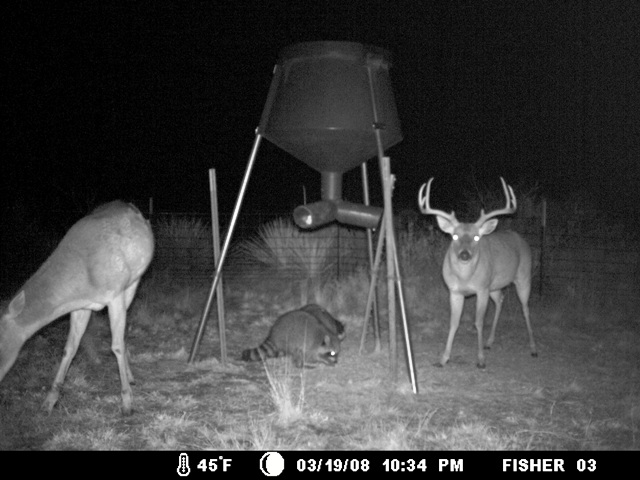 I would be happy with any of those bucks though and I would have a hard time passing on any of them if I saw them on opening day.
I'm going down to the hunting property today and will hopefully get some updated pictures of them as they should be done growing and starting to shed velvet soon.
09-05-2008, 06:29 PM
RE: Team 16 Thread.
---
Hey npaden, since you already have taken command, a true leader you are, I vote you as team captain. Besides you were on the winning team last year.
Now a little about myself, 46 years old, married for 22, we have 2 daughters, ages 13 and 19, and when it comes to voting I'm always outnumbered 3-1. For some reason theywont count the dogs vote. My puppy is an 8 month old German Shorthair with a ton of energy that keeps me pretty busy...My hunting buddy and I are heading to our lease on Monday to check stands and do a little scouting. We hunt on 160 acres which about 60 are woods and the rest is now corn.I can't wait to get up there and see how it looks with the corn in. Last year it was all open fields.Thiswill be our 3rd year hunting this property and we have seen some really nice deer.
Mark