Post your rooms!
04-16-2007, 05:51 PM
Post your rooms!
---
Post random pictures of your rooms or home, be it outdoorsy or not. Here's my room. I add to the dead thing collection every chance I get.
Here's my most recent addition. This is my dad's WV archery buck I mounted for him. I think he may want it back for his own room but I've become too attached to it.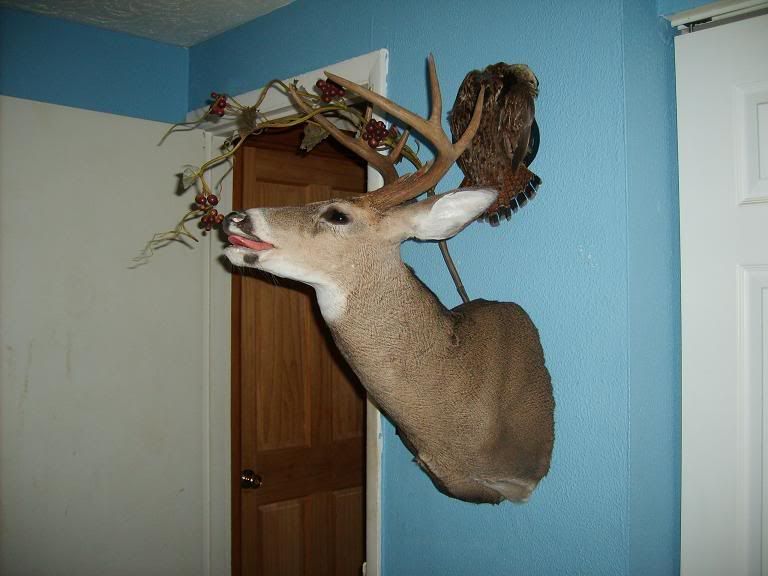 my lousy sheds on the shelves and over my bed. lol they arent big but were mine and my dad's first sheds and are a rare find for us here in PA.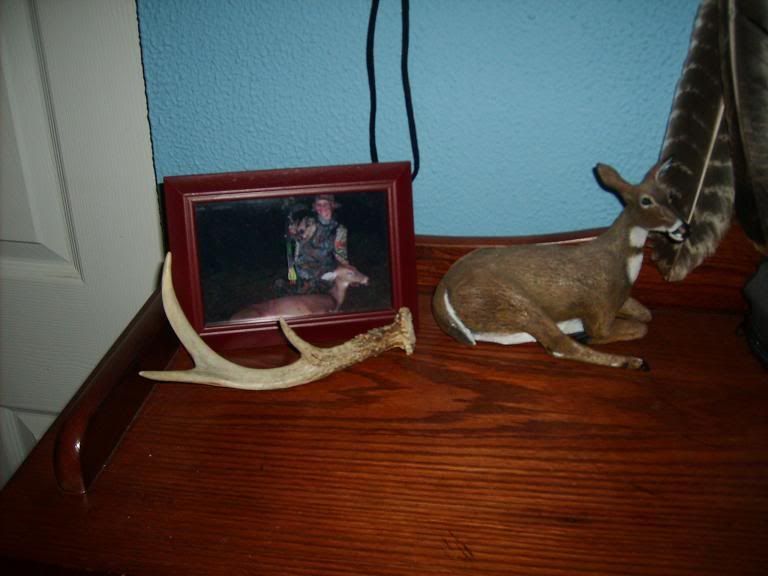 beetle cleaned skull from my first coyote. it was so unique, (I killed it with my 20 gauge in turkey season last year, and the shot holes were an awesome conversation piece)
and the vanity, button buck mount, piebald hide, TV I never use.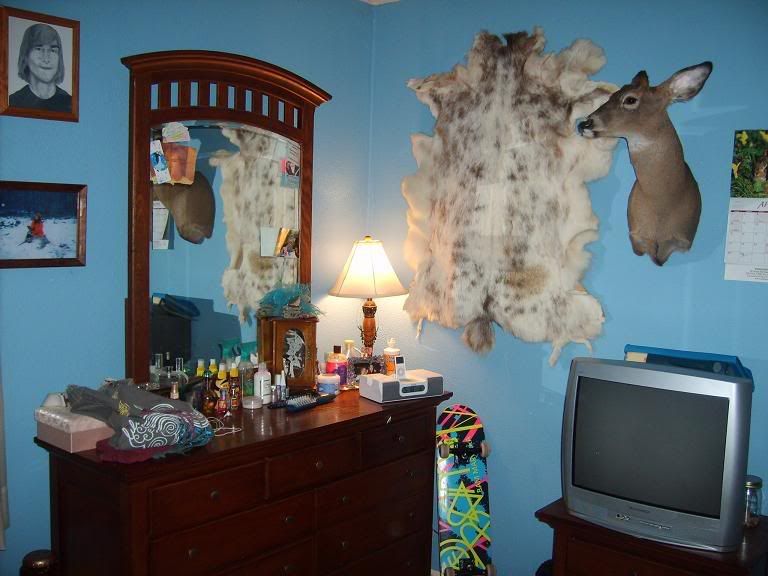 Now lets see some of everyone's pics! I'm bored here lol
04-16-2007, 10:47 PM
Join Date: Mar 2007
Location:
Posts: 164
RE: Post your rooms!
---
great room piebald. Nice to see that a girl doesnt get ickied out by a deer skin on the wall. But heres my room. Years and years and lots of money spent buying things ive wanted or just caught my eye. Including the dog lol. May sound weird but the next thing i want to do is go on a buffalo hunt so i can get the meat of course, but get the hide tanned and use that for a blanket.
Where im sitting now and typing.