Wintering deer(pics)
02-05-2005, 11:23 AM
Spike
Join Date: Feb 2003
Location: SW Saskatchewan Canada
Posts: 63
Wintering deer(pics)
---
I got home from tech school for the weekend today and decided to go out and look for some sheds while the weather was still nice. I took a drive about 2 miles from my house where I had found a few sheds in the past few years and where a bunch of deer usually yard up for the winter.
I drove up to a hill and peeked over and I saw deer everywhere. I didn't count them but there were more than 300 total. I took a closer look with my spotting scope but didn't see any bucks still packing antlers in the closer groups. There were around 100 deer within a mile and a couple hundred more hanging back in some brush which were to far away to see good. I looked along a few fencelines for sheds but didn't want to get to close and spook the deer to much so I'm gonna wait a week or two and go back again if the weather stays decent and I can get some time off of school.
I had my camera with me so I took a few pic. It was cloudy and the sun was starting to go down so it was kind of dark and most of my pics came out a bit blurry but I'll post a few anyways.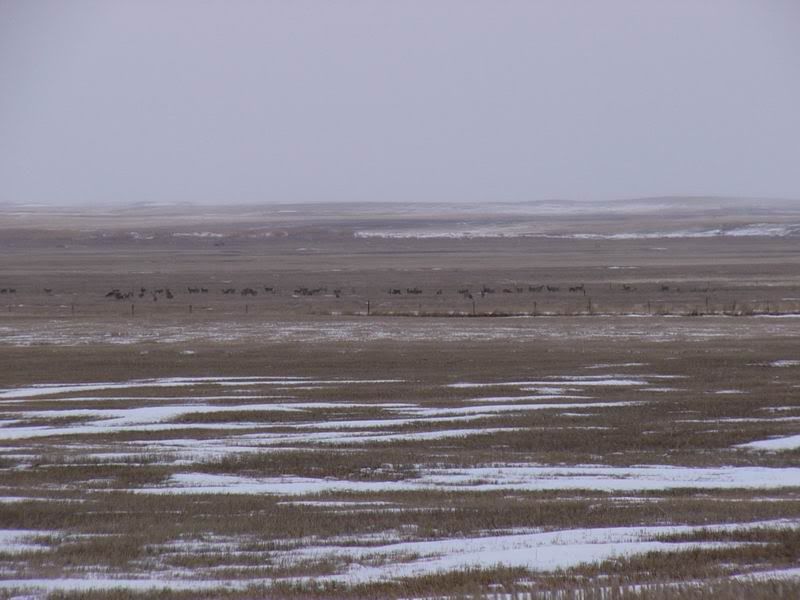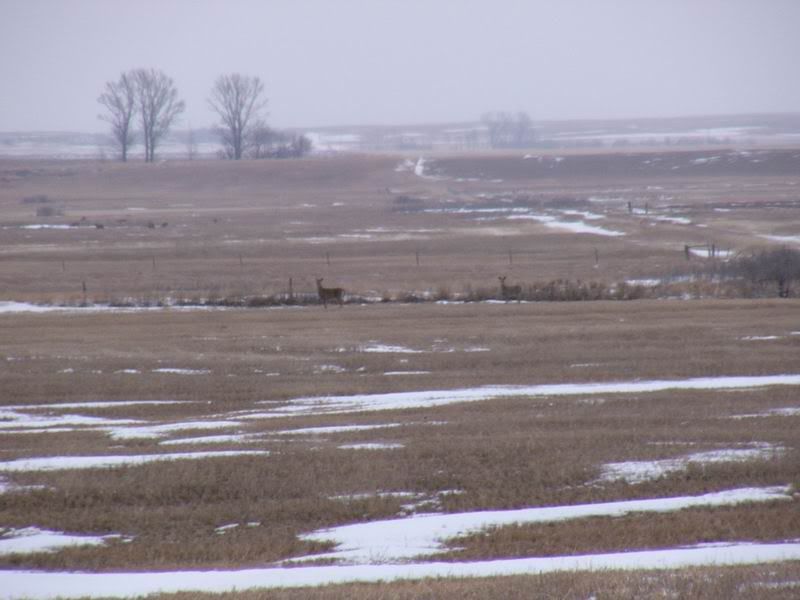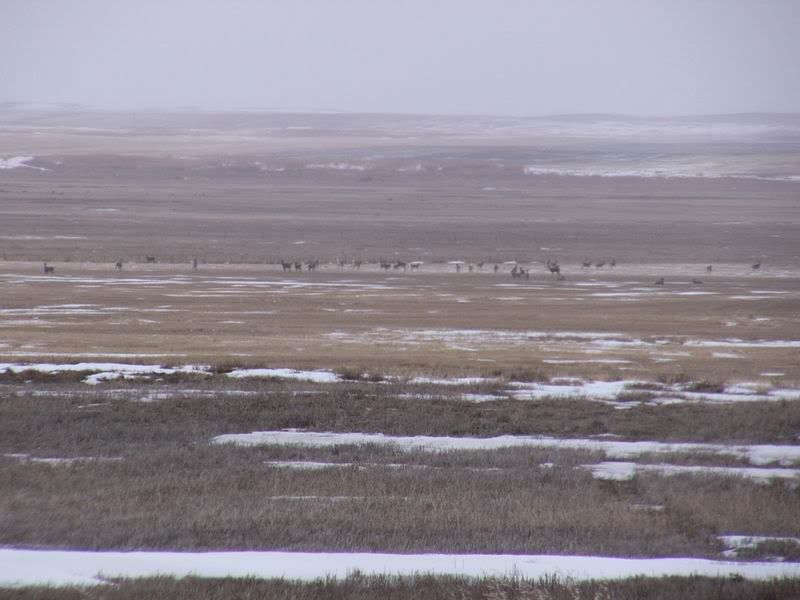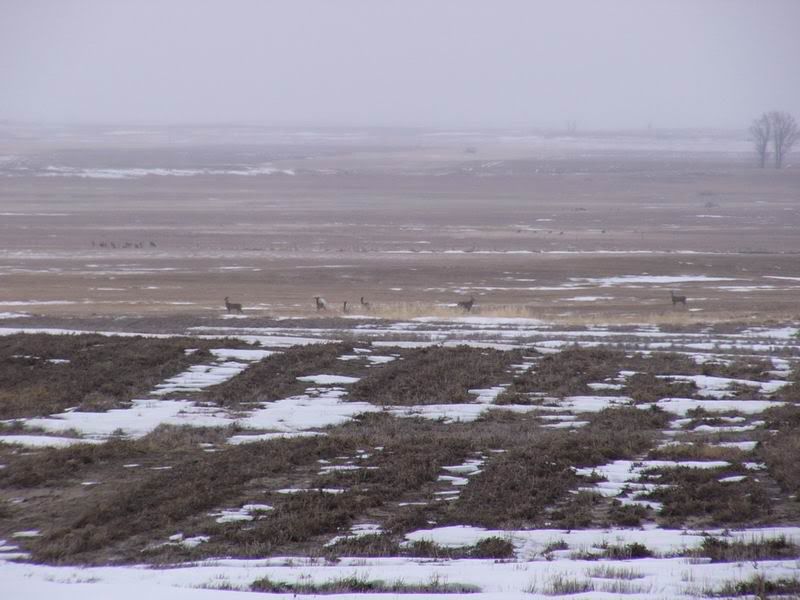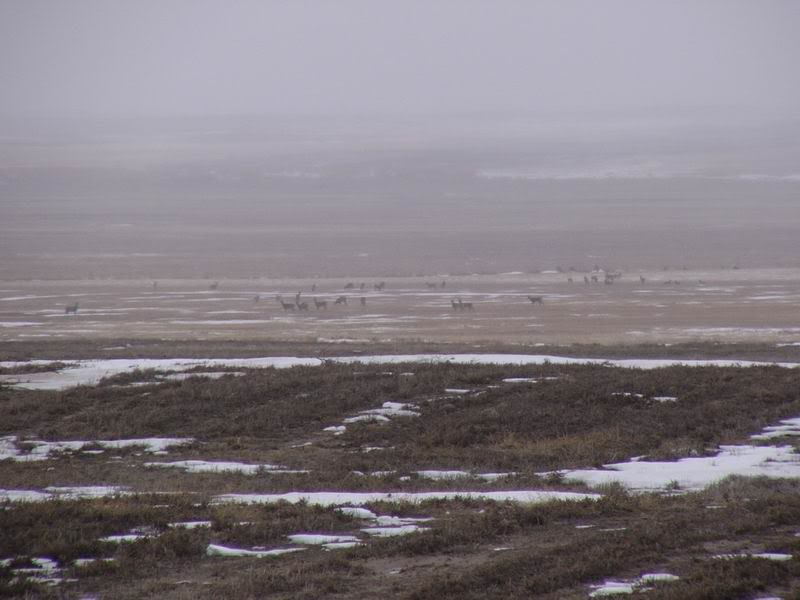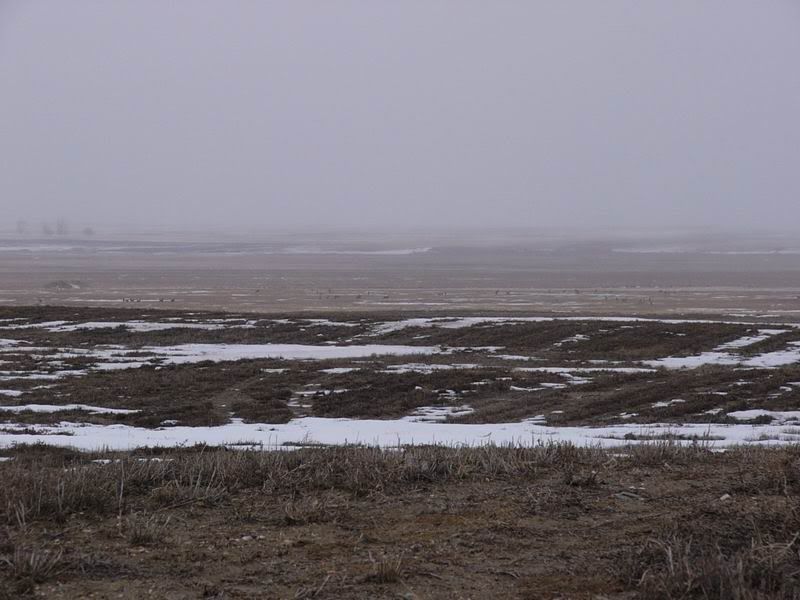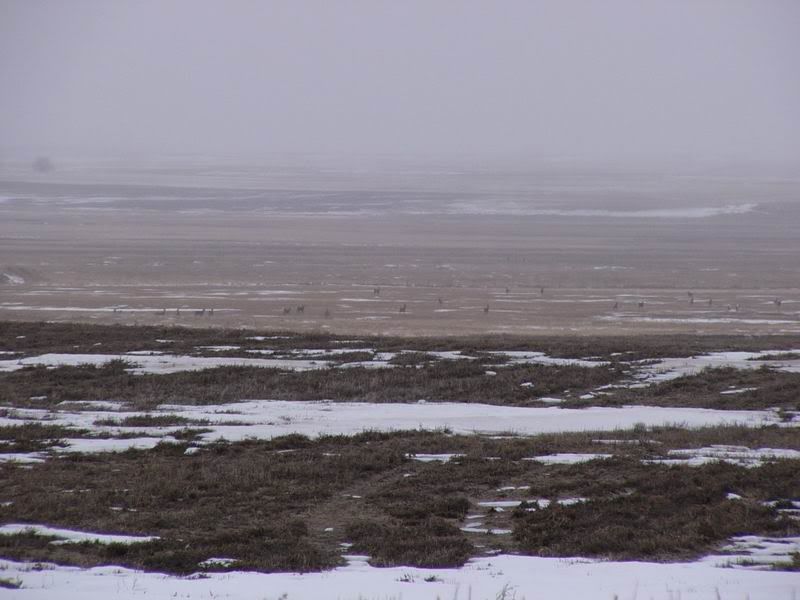 02-05-2005, 06:18 PM
RE: Wintering deer(pics)
---
Thanks for sharing the pictures! I enjoy seeing what other parts of the world look like. I've done some travelling but it's great to see what type of terrain other people have to hunt. I've never been to Saskatchewan so this is expecially interesting. Thanks again!
02-05-2005, 09:08 PM
RE: Wintering deer(pics)
---
I have seen these numbers of deer real often in western SD. They come out of the river breaks and up on the winter wheart field as it the only thing green left this time of year. Bunches of from 50 to 70 are pretty common. Mule deer where I hunt. Nice pictures. I have driven up through there many times.