Texas 10 point, Pics
01-21-2005, 06:54 AM
Dominant Buck
Join Date: Feb 2003
Location: land of the Lilliputians, In the state of insanity
Posts: 26,274
Texas 10 point, Pics
---
This was a little 10 point I tagged this year. My camera has been on the fitz, or should I say, I was on the fritz; so I am just now posting a few pics.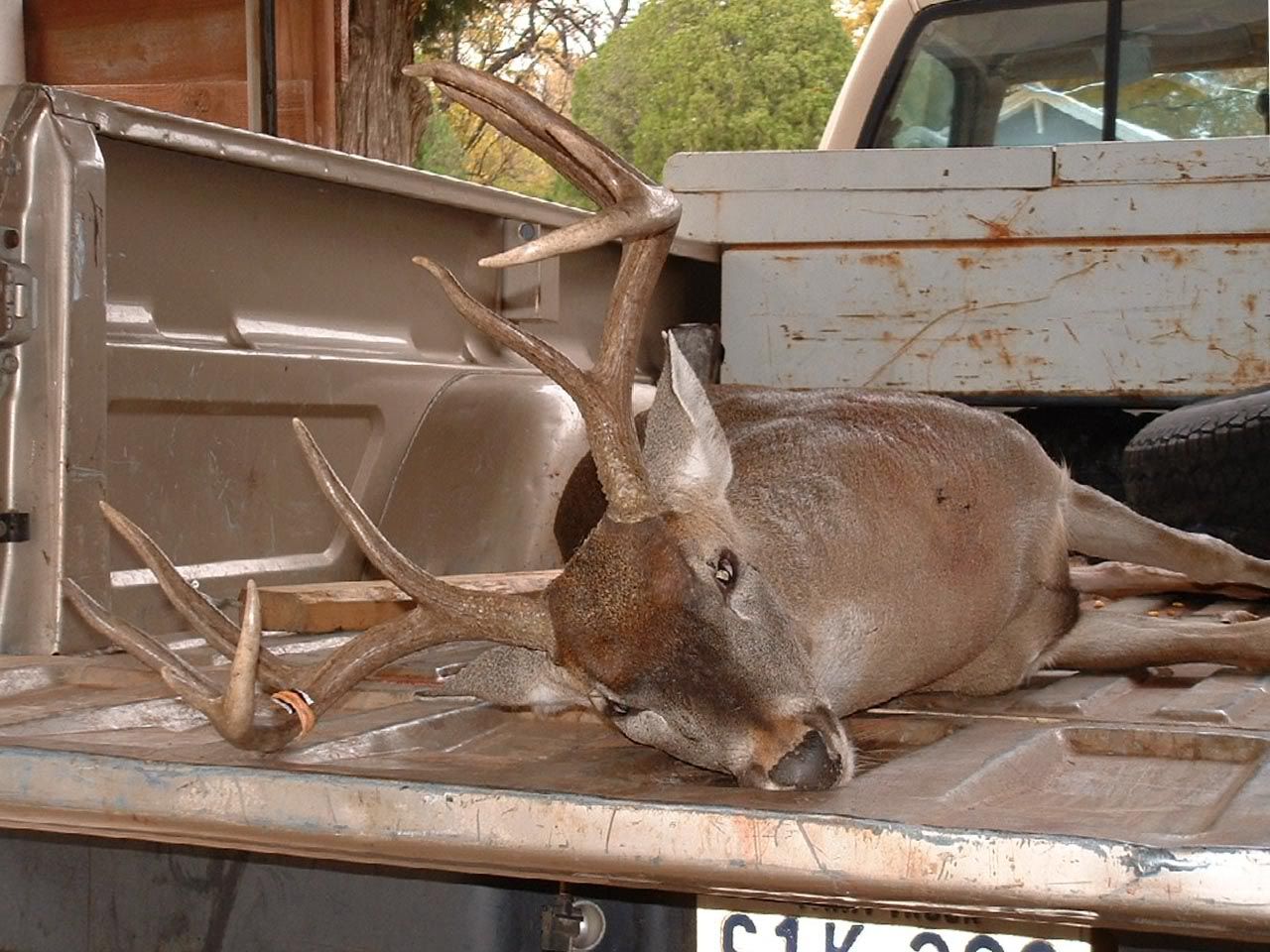 01-21-2005, 09:22 AM
Dominant Buck
Join Date: Feb 2003
Location: land of the Lilliputians, In the state of insanity
Posts: 26,274
RE: Texas 10 point, Pics
---
ORIGINAL: treehunter

little????? I was thinking more on the lines of big. I don't see any like that in these parts.
Im very blessed, my land usually has pretty good bucks on it. This is not the largest Ive shot off of it but is the best Ive shot in the last two years. My buddy shot a 8 point (his first deer ever) that made this one look small. He had it scored at the processer and the rack scored 168. I was jelouse. I set up, up wind of him and rattled the monster 8 point up out of a canyon. Needless to say, he is hooked to hunting for life.