What is means to be an Outdoorsman
05-18-2019, 10:09 AM
What is means to be an Outdoorsman
---
What a great question for all of us who enjoy the outdoors. I know all our stories will be different but they all tie in to the true roots of what it means to
be an outdoorsman. Here is my story.

One of the most memorable times as a kid is my dad waking me up so early it was still dark outside. We are from Mississippi and Hunting deer with dogs was and
still is tradition. We would get up at an hour most are still passed out asleep. Load the dog box in the truck and start loading the dogs up one at a time. We
usually would have four to six walker dogs in the truck ready to go. It would be so cold that i would turn the heat up all the way in the truck and burn my dad
pure out. I know now from having my ow kids that he was burning up. But because i was cold he just dealt with it. Once getting on the road We would stop for a
sausage biscuit at the local gas station where most the local hunters go on the way to the woods. I'm sure you can all relate to a spot like that in your
hometown. Once fueled up and back in the truck my dad would reach down and turn on the cobra cb radio. If no one was talking he would key up the mic and yell
"Somebody put some fire in the wire". That was my favorite part as a child. Listening to everyone chime in with all the cb handles aka nicknames they had.
Shoot to this day I still don't know some of the guys we use to hunt with by their real name. As we made our way to the national forest and everyone picked a
meeting spot... I would start to get even more excited. We would all be out of the trucks waiting for daylight to break and be planning how we wanted to make a
drive on a certain section of woods. There was now plenty of light in the sky and I could see the frustration on my dads face because everyone was still
talking. He would break the conversations up as he stood up on the side of the truck and yelled "Lets go boys, Ya'll can get each others phone number We got
deer to kill". I would run and get in the truck all fired up and ready to go. Once everyone was in place we all would radio check in and let whoever was turning
their dogs out know we are ready to go. This time it was our turn. I was still pretty young so i would stand on top of the dog box so i could see over all the
underbrush as my dad dropped the tailgate. Those high energy Walkers would be so pumped up they would let out a yelp as they hit the ground. My dad would start
walking down into the woods with the dogs. He let out a few really loud "whooooo" and a "Heeeeeeaaaa" "Heeeeeaaaa". As he was telling our dogs " "Ya'll get em
up now". The dogs would be in front of him just tearing the woods up. I stood on dog box looking down into the woods as hard as i could. Focusing on my dad and
the dogs. My heart beating so fast with hopes that a deer would come running by me. By this time my dad had made his way back towards me so i climbed down and
was standing in the tall pine forest. Looking to my right at a clearing where I stopped for a moment and said a prayer that God would let a buck deer just run
out and stop in that clearing. All of the sudden our dogs started barking down the hill. My eyes stretched wide and ears listening to see which way they would
go. My dad just down the hill to my left yelled "here they come son get ready". I pulled my 20 gauge up to my shoulder and held it on that clearing. The dogs
started getting closer and closer. It sounded like they would be busting out of the woods at any moment and run over me. The adrenaline i was feeling was just
insane. I heard some crashing i the woods coming straight to me. All of the sudden I see a Deer jump out into the clearing. It stopped and looked right at me.
Horns standing tall, dogs sounding like a storm coming. I pulled the trigger. At that moment my dad came running. I made my way to the deer that just fell
straight down. It was a small seven point buck. To me it was the biggest buck that ever lived east of the Mississippi. I looked at my dad and the look on his
face was proud. We both grabbed it by the horns and drug it out to the truck. He drove showed that deer off to everyone. We drove to family members homes and he
would tell them the story again and again. That day is a day i will never forget. It ignited a Passion in me that no one could put out. Being an outdoorsman is
more that just going and killing animals. It's about the love for the hunt, It's about passing down the torch to the next generation. For me being and
outdoorsman is about spending time teaching my kids what my father taught me. I don't hunt with dogs anymore. I only hunt from a blind or a treestand. But When
i take my kids hunting and i see the look on their faces as they watch the woods wake up and they get to hear the calming sounds of the outdoors... I just sit
there and think. This is what it means to be an outdoorsman.
05-19-2019, 05:42 AM
Super Moderator
Join Date: Dec 2017
Location: fla
Posts: 829
---
well related story,
Having been in similar situations I can very easily relate ,
and almost feel soaked in dew from the leaves, feel the crunch of gravel roads,
and remember, sounds, and the thin smoke from breathing cold air, condensation,
on damn near anything metal.
and feel the Adrenalin rush,
thank you!
---
Last edited by hardcastonly; 05-19-2019 at

06:53 AM

.
05-19-2019, 06:53 AM
Super Moderator
Join Date: Dec 2017
Location: fla
Posts: 829
---
back in about the early 1970s, I used to hunt a wildlife management area known as browns farm,
it was just a fairly densely wooded area of about 5500 acres,
bordered on the south edge for about a couple miles with little raised side roads that jutted into the woods,
for a distance of about 1/8th mile, spaced every 1/4 mile,
the ends were where the power company would place huge steel power poles a few years later.
opening day of deer season was Saturday at dawn,
these side access roads where were we parked and set up tents for camping.
one of my neighbors , ALLEN, wanted to try hunting deer in the glades, so we invited him along,
we left home on friday evening and set up camp with a 8 person tent at the far end of one road,
we gathered a bunch of coral rocks, about water Mellon size. to form a ring and make a fire pit,
we had a fire grate, to cook on and several coleman lanterns, we sat around the camp fire untill it was down too coals
and it started a light rain, not all that un-comon , we went to the tent to await opening morning, most of us were asleep in an hour or so.
my neighbor had never slept in a tent or camped out over night,he was worried about florida panthers,,
we had used a couple tri pods made from 7.5 ft lengths, of 1/2" metal conduit to hang two lanterns, at the outer edge of camp to maintain light at the camp site.
the only place too sit was the truck tail gate and a couple coleman coolers we had filled with drinks and ice.
these were placed near the fire ring.
one other guy,in our tent camp site, told him, not to worry, then said, panthers only kill a few guys every season, the odds are good youll survive the night!
we all laughed.. that was probably not the best way to calm the new guys apprehension, ,,,
at about 3 am, I was shaken awake by my neighbor, he was scared silly,he could hardly wispier,
he pointed at the large moving shadow on the tent wall,
for a second I thought, HUGE GRIZZLY, a second later my mind gripped reality ,
the shadow on the tent wall was 6-7 feet long and four feet high at the shoulders,
its rather amazing how large a raccoons shadow,looks if hes standing on a coleman cooler between your coleman lantern and your tent, looks.
yeah, intimidating, we all got a good laugh out of that experience.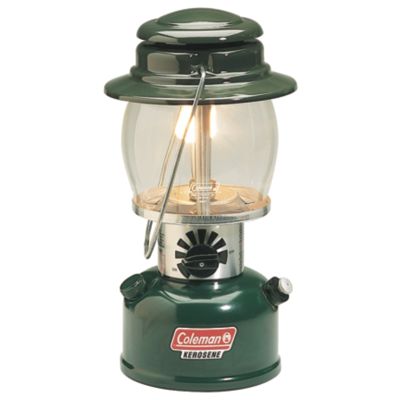 it had rained a slow drizzle most of the night, but by dawn it had stopped, temps were in the high 50s low 60s, (about average or a bit cooler for hunts in florida)
that morning , we were tired and rapidly getting wet as we ventured out to the area we were to hunt,
I placed ALLEN in a tree stand on one side of a grove of florida oak, it was basically a 2 ft x 2 ft piece of plywood ,
supported by a few boards nailed too two branches at about 8 ft elevation, I told ALLEN to remain silent, don,t move, remain observant,
ALLEN had an older 303 british carbine.
I told him I would be back to check on him in about an hour as I intended to still hunt the area.
30 minutes later I heard a shot, and ALLEN had his first 4 point buck down, it had wandered by at about 30 yards,
ALLEN, had shot the buck in the shoulder/neck area and dropped it instantly on the spot!
I showed ALLEN how to dress out the deer, I thought he might loose his breakfast,
but after a short time he became very interested,asked questions and helped drag out the buck to the truck,
in fact over the next few decades he was a damn good hunting partner.
---
Last edited by hardcastonly; 05-19-2019 at

03:41 PM

.
05-19-2019, 04:00 PM
Super Moderator
Join Date: Dec 2017
Location: fla
Posts: 829
---
I got invited on an out of state mule deer hunt in northern california, in the warner wilderness the following year,It was about 1971 or so I forget the exact year, SAL and AL had gotten together and called me and we had arranged a mule deer hunt to take place in the edge of the Warner wilderness, in MODOC ,we all put in the required area hunting license forms and confirmed dates and AL and I got air line tickets to San Francisco,
where SAL lived at the time.
AL had never hunted mule deer before and started reading JACK O'CONNOR and decided he needed a Remington 700 in 7mm mag with a 3x9 scope,
I suggested he get a 270 win, but that was the 1970s and ALMOST EVERYONE seemed to be 7mm mag addicted,
I had purchased a ruger number 1 in caliber 25/06 and a spare extractor for a ruger number 1 falling bloc in cal 7mm mag and sent the rifle off to SHILLEN to be re-chambered to 257 WEATHERBY ,
Id purchased a baush & lomb 4 x 12 scope,for the ruger falling block.
Id also had a custom heavily reinforced and internally padded aluminum dual rifle case built to protect my rifle in shipping , that I had deeply die stamped with my name and address and phone number (never thinking those might change over the years) AL and I spent a good deal of time at the range working up loads and sighting in the rifle, I found the 120 grain Remington bullets over a stiff load of phoenix 5010 powder was a decent load,
but it was not as fast as Id hoped it would be, at only about 3180fps .
I had my rifle case painted like a barber pole in bright florescent, orange,green and purple alternating bands hoping to make it so obvious that it could not be ignored or misplaced by the airline baggage handling gorillas,
but as we were in the air port waiting to board the baggage was being loaded and there was a powered conveyor belt being used to move luggage from the baggage train to the cargo hold and I see some obvious anti-hunting moron taking suit cases and my gun case and literally throwing them onto the conveyor belt, and my gun case hits and flips off and falls several feet to the pavement where this moron picks it up and proceeds to pitch it 6 -7 feed onto the conveyor belt a second time looking like he was loading s**** wood in a dumpster rather than packing over $1800 in 1981 dollars worth of rifles into a planes cargo hold.
I protested, but the air line personnel response was simply,"if its damaged file a claim"
this made me sick! but luckily only the case was scratched up (I doubt a flimsy case would have survived.)
well we arrived in San Francisco, where SAL lived at the time. and got our luggage and SAL met us and we went for a ride in his rented truck up to the MODOC AREA in norther California.
we checked into cheap motel the night before the season, in Redding to get some rest and drove the rest of the way to the hunt area the day before opening day to set up camp.
we set up a nice camp with several individual 2 and 3 man dome tents.
SAL had scouted the area a few times during the summer and located a remote sage brush meadow of several thousand acres of BLM land surrounded on three sides by very thick wooded areas, mostly conifer and mixed aspen, and very steep hills that was packed with mule deer according to SAL and the lower edge of this meadow bordered a ranch that didn't allow hunting, it was about a 2 mile walk in from our closest allowed camp site, and SAL was sure it was lightly hunted if at all, because he saw no roads or even trails into the meadow, he had found by accident while scouting. We got up opening morning before dawn and got our gear together,put on back-packs and started walking into this supposedly prime area. dawns first faint light showed us faint moving shapes moving up slope toward our location (groups of deer) but just as dawn started to lighten the eastern edge of the sky some total idiot started a generator at his camp site on the lower edge of the meadow , we could just see this clowns 4x4 truck as a faint speck over 1200 yards away down slope ,
but in the clear mountain air we could catch the slamming car door, generator and flash of lights! there was no vehicles allowed in the hunt area, by state law, yet, this jerk was clearly either trying to screw with the hunters or he was a total moron,
when he started playing a radio and we could see he was camped just inside the ranch fence far below it was obvious he was trying to screw up the hunting!
needless to say were were pissed off, but there was not much we could do but change locations so we hunted the upper heavily wooded steep ridges above the meadow and about 3pm we were sitting under a large conifer, in the shade about 200 yards in from the edge of the meadow discussing where we should move to and looking over area topo maps when we heard running deer, each of us looked out, in different directions as it was difficult to locate the source, of the sound.but it quickly became obvious that a group of several deer were doing that pogo stick bounce and run up the edge of the ridge from the meadow and as they got closer SAL said Ill take the LEFT side buck, that left me the right side as AL was still not ready, as the deer ran up hill they were running directly at our location, SAL stepped out of the conifer branches and the deer spotted him, he fired at his buck hitting him in the center chest but high where the throat and chest meet, the 257 roberts slug at about 45 yards staggered the deer but it spun ran, and then fell and slid, to a stop, and almost like an echo to his shot my 257 weatherby cracked,... but my buck having seen SAL stand up, where as Id shot from a sitting position still under the conifer branches and in the shade, had spun and by the time I fired, having seen SAL. my buck was only about 35 yards away but heading away from me so my slug entered near the last rib, angled forward into the lungs and heart and basically turned the vital organs to a stinking mess.
SAL and AL got busy dragging SALs buck over to a aspen to hang and dress , my buck had flipped and slid down the ridge a bit further but had slid up next to a large aspen so I got out my mini-block and tackle, and soon had him hoisted and dressed out.
both deer were rather average 4x4 mule deer, mine was about 22" wide SAL,s was about an inch wider but mine had a bit more mass.
Al hunted for several more days but didn,t connect that trip, and decided to call it quits after about 5 days of hunting, we encouraged him to keep hunting as we had the venison from the two deer we had shot packed in two large coolers and packed in dry ice, and the outside temps rarely got over 50F and were well below freezing most nights. a simple trip into the local town by one or both of us,every other day on a, food, beer and dry ice run made the trip rather pleasant and we could have gladly helped him hunt for several more days with no problem as we were enjoying lounging around camp and basically wandering thru the area helping AL glass for deer.
05-19-2019, 04:07 PM
Super Moderator
Join Date: Dec 2017
Location: fla
Posts: 829
---
back in the early 1970s I got invited out to hunt an area in the border of the warner wilderness in northern California.
several times, by a close friend, that had his job transferred from florida to california,
https://www.fs.usda.gov/detailfull/modoc/maps-pubs/?cid=FSEPRD533310&width=full
I flew into northern calif. and rented a pick-up truck, I had minimal gear but met friends and we drove out to LIKELY California, then took some back roads into the area we were to hunt, the size of the trees was amazing (RED WOODS/SEQUOIAS), where we were to hunt was steep slopes,mixed open fields and mixed old growth forest, the area we camped in was one of the few authorized camping areas, we walked into mill creek drainage, the area was covered in the open areas with a plant that resembled old dry tobacco, that russled constantly in the breeze, the old growth forest was dimly lit heavy shaded and large trees and lots of blow downs, you could not see over, it takes awhile to get used to trees/logs that are 6-12 feet in diam.
after hunting the area (scouting mostly we set up camp and during the night it snowed HARD, we awoke to about 2 feet of fresh snow, and for a Florida guy that was new and exciting.
we walked into the hunt area and found it massively criss crossed with deer tracks & trails but saw no deer until about 11 am, we were sitting on a steep ledge under some conifer branches when a herd of about 5 deer led by two bucks started running directly up hill from a drainage far down the ridge, at about 500 yards we dropped into a sitting position and watched as they got closer, they constantly were dropping out of site and re-appearing as they went in and out of rolling benches and small ridges but on they came, constantly getting closer on a course strait for our location, at about 120 yards it was very obvious they were good bucks and I told SAL my partner to take which ever buck showed first and Id take the second one (knowing that if he shot to quickly I was unlikely to get a shot at all) as they dropped into the last dip and out of site I didn,t realize we would not see them again until they were about 30 yards out, when they broke out of the shallow gully they were slightly to the left and coming at that half run half pogo bounce , only a mule deer can do,remember this is a steep slope covered with reasonably deep snow, SAL shot and I thought missed I drew cross hairs on my buck and fired, instantly dropping him, with my single shot ruger #1 I had custom re-barreled in 257 wby, the 117 grain slug destroying his heart with a strait chest centered shot.
Sals deer wheeled and ran a few yards, sal slammed the bolt action open and shut, then snapped off a second shot, as he worked the bolt for the third shot the magazine floor-plate, popped open,and dropped all the remaining cartridges on the snow, but it didn,t matter as at about 60 yards SALs buck dropped in mid run, we later found only his first shot connected. but it entered the bucks mouth and exited below the ear, he was bleeding a huge amount but the wound while fatal due to blood loss was not instantly disabling.
opening up my buck showed the 257 bullet had reached the diaphragm, and destroyed the heart and both lungs, we had two decent bucks, mine was a thin wide a 4 point, 32" wide, his was a much more massive 4 point that was 24 " wide, neither was a trophy book buck but we were thrilled
---
Last edited by hardcastonly; 05-19-2019 at

04:17 PM

.
05-19-2019, 04:23 PM
Super Moderator
Join Date: Dec 2017
Location: fla
Posts: 829
---
you guys might like this, story,
back in the early 1980s Id flown out to California to meet a buddy to hunt mule deer,we met at the airport in Sacramento and we loaded up my back-pack and rifle case, (one secret you learn quickly is too travel as lightly equipped as you can, too make transporting the basic gear easier on you physically) and after loading his rented pick-up, we drove strait out to the hunt area, about 6-7 hours drive time, too north of LIKELY cal.
It had been a hard tiring day and not much of interest had happened yet, we were both dead tired when we made camp, that night, before having driven up from Sacramento the day before,we spent an exceedingly cold night as I had purchased a SEARS sleeping bag that was rated at o'DEG F ,
but found it totally inadequate
, and spent the night needing to wear my parka and down vest in the sleeping bag, so I was uncomfortable and cold, after the second night sleeping like that we drove into redding cal.
a couple hours away,and I purchase a north face expedition style sleeping bag, before returning too hunt, that better quality sleeping cost me much more than I made in a weeks wages at the time.
, Sal and Id gotten up at pre-dawn on opening day and made some coffee mixed with coco over a small camp fire in a old well used stainless coffee pot, Id poured myself a cup in a well used stainless steel coffee cup and tried not to burn myself, holding and drinking it as the feeble light of dawn, faintly lit the far canyon and mountain, ridges and Id thrown a package of granola bars in my back pack.
my hunting partner , SAL,wanted too rush up the one local dirt access road, and get down into the next drainage that was 4 miles away according to the topo maps of the area.

http://images.summitpost.org/original/607108.JPG
but I was not feeling that great due to altitude sickness so I suggested he go ahead and Id catch up later
. (altitude sickness will kick most people who live at lower elevations ASS big time if you don,t relax drink plenty of water and take a few aspirin every few hours until your body adapts and that frequently takes two or three days ).
If he left the access road I told him to write a brief note and place it in a plastic bag in the center of the access road with a rock on it so Id get the info as I followed later behind him.
I shouldered my browning BLR in 358 win on its leather shoulder sling and pulled my green & black flannel shirt up and zipped my down vest closed due to the cold and altitude, and looked around at the tent pitched next to the rented truck.
(BTW a 358 BLR loaded with speer 250 grain bullets over a charge of 44 grains of IMR 4064 and a federal 215 mag primer is a damn effective deer load Id used for years, I sight it in 3.5" high at 100 yards and its near dead on at 200 and about 11" low at three hundred yards and despite all the magazine articles you read mule deer are considerably larger than most southern white tail but the ranges still tend to be under 300 yards)
(yes a 270 win loaded with a boat tail 150 grain bullet would be a better choice but at the time I only owned that BLR for deer hunting
,as my browning 78 single shot and ruger single shot rifles were not available at that time)
I was in the Warner wilderness, north and east of likely California. hunting mule deer on one of my first mule deer hunts. I started walking up the access road ,into the hunt area, a narrow two track long ago abandoned by anyone but the forest service, because vehicular traffic was not allowed past the gate where I,d camped, at the edge of the trail into mill creek drainage.
I could see my breath,hang in clouds, as I struggled to breath at the elevation , both conditions were a bit novel for a guy from Florida.
I walked slowly trying not to make noise or kick the dry dusty reddish soil or step on the conifer branches, as I walked into the hunt area, the trees ranged from basically twisted brush resembling drift wood too
occasionally massive sequoia or red woods towering far higher than any trees Id ever seen before,
as I progressed from the open meadows, thru rolling hills where the larger trees seemed to grow mostly in larger related clumps extending over several acres, where they blocked most of the dim light at dawn and the area seemed darker than it should, as I slowly advanced up the access road in a steady climb higher up into a wooded ridge, it took several hours to cover about two miles, because I glassed constantly and rarely moved more than a few dozen yards at a time before stopping to glass the surrounding area, both because it was hard to breath, at the altitude and the fact I was trying very hard to cover ground silently.
there was patches of old dirty snow that was mostly melted, dust from the reddish soil kicked up by little dust devils coated the snow with a red tinge, but the very low humidity, seemed to dry the snow as it turned to water before the liquid even could spread more than a fraction of an inch from those snow patches on the dry reddish powdery soil.
after traveling about two miles I decided to sit on a branch of a long ago fallen sequoia and rest looking over a long narrow slope, that was mostly a gully that dropped slowly away from my location at about a 120 degree angle from the access road, and Id found I was very tired , and I felt like I was hung over, and had the flue, (altitude sickness) so Id sat there for several hours that morning, and after getting up about 11 am, and hunting the wooded ridge un-successfully most of the day, but seeing consistent very fresh deer tracks Id found myself back at the same location , on my slow return to the camp site,at about 4-to-5 pm, as the sun started to drop in the afternoon sky.
Id seen several does and a few small bucks. I was enjoying the peace and quite that was only broken when the wind blew in gusts that you could hear coming long before they arrived and you felt the air move as the area was sparsely covered with a dried out plant, that closely resembled tobacco, that rustled loudly in any wind , sounding almost like tin-foil or plastic wrap being crinkled as the breeze moved the large dry half frozen leaves.
I was content to rest as the headache (altitude sickness)was just manageable, (I learned to drink a great deal of water and take aspirin and take any exercise easy the first few days in the mountains )
I was considering getting up and slowly trudging back to camp as after about 9 hours , as hot coffee sounded very good, when movement caught my eye far down hill, the deer were at least 600 yards distant when I first noticed them, moving in and out of aspen clumps, it was a group of deer , slowly ascending the gully, and oak brush.
I watched as they got closer, they were in no hurry and it looked like shooting light might be gone before they got into range and I was not really keen on dressing a deer in the dark either.
they came on slowly and they were within about 90 yards , moving thru scattered brush, and scrub oak before I could get a good look at the only buck, a small tine 4x4 mule deer,that had a wide rather spindly rack , that lacked mass but it was easily 22"-24" wide which looked huge to a guy from Florida used to Florida white tail deer.
I was studying the mule deer,thru my 2x 7x scope on the 358 win, as he approached and I was wondering where SAL was as Id seen no notes, heard no shots all day , and Id seen his boot prints over mine headed back to camp, near where I was seated hours before. the mule deer got into about 60 yards and Id decided not to shoot as he was not that impressive and the thought of dressing him and dragging Im back to camp without SALS help in the dark was not all that comforting, when I heard a rifle shot! the deer spun and started to run but made a full 360 degree turn when a second rifle shot dropped him, on the spot.....it was Sal, he had come up the road looking for me, seen the deer and shot it with his 257 Roberts carbine, from a range of about 300 yards, it was a huge surprise to Sal when he saw me stand up next to the fallen sequoia , it was not till I stood up that he even knew I was in the area.
as soon as he saw me and noticed my proximity to the deer he apologized, as he assumed I was about to shoot it myself!
and he knew my habit of always letting a deer get as close as possible and holding fire as long as the distance was being reduced ...but I assured him Id given up any desire to shoot the deer and after we spent the next few hours dressing and dragging the deer back to camp, he grudgingly agreed that I had a good deal more common sense that he did, (mostly due to the altitude and how hard it was to drag a 170 lb deer even down hill on an old access dirt road.
I was impressed with SALs ability to hit and kill a deer shooting off hand,( but leaning on a tree trunk for support,) at 300 yards with the 257 Roberts and the rifle did kill the mule deer (the second shot was probably not required as both hit the deers lungs) but I was not overly impressed with his bullet choice as he had selected an 87 grain bullet that failed to exit. in fact the bullets seemed to shared on impact destroying the lungs, but not penetrating deeply, the cartridges he had were loaded over a stiff load of H4350, as it gave very high velocity and a flat trajectory, but less than impressive penetration. I think that was the longest shot SAL ever made on a mule deer.
but I talked with him several years later and he had swapped to 100 grain speer bullets and stated he had gotten much better penetration on subsequent mule deer hunts
http://www.papermapsonline.com/home/Nor ... rness.aspx
http://www.fs.fed.us/r5/modoc/recreation/trails.shtml
http://www.fs.fed.us/r5/modoc/recreatio ... ndex.shtml
--Drink water- and gator aid , force yourself even if not thirsty,-Start several days or a week BEFORE you arrive at altitude. Most folks--especially those who work at more sedentary professions--don't drink enough water/liquids to begin with.
--Don't drink alcohol.
--Start taking 2-3 aspirin each day several days before you arrive at altitude.
--As mentioned, bring Rolaids. At the first sign of feeling just a tiny bit queasy, take some.
--Try to avoid heavy exertion for the first day or two at altitude.
--Folks with high blood pressure are more likely to get altitude sickness, so keep that in mind for you and your partners.
--Drink water.......
the first time I went out of state to hunt (california)
I bought a decent rifle case,
to make it easy to find in case there were several hunters with similar cases
I painted mine in
ALTERNATING
HOT PINK
SKY BLUE
BLOOD RED
ELECTRIC GREEN
PASSION PURPLE
AND
HAZARD ORANGE
3" wide STRIPES
needless to say it stood out from the other luggage cases
as the case was 57 inches long there were about three of each color stripe
while I waiting to board the plane I see the guys loading luggage on the plane DELIBERATELY drop several rifle cases off the conveyor belt, by pushing them off the edge with their feet , then picking them up and throwing them back on the conveyor belt, where most fell off a second or third time before they go loaded in the planes cargo section, I was REALLY PISSED and complained immediately and was told they would look into that..with a stupid smile from the boarding girl I complained too!
I never heard a word from the air lines about this later, it was the LAST time I flew with firearms
btw CALIFORNIA changed the hunting regulations considerably in the mid 1980s ,
making it very difficult to hunt the areas you wanted to hunt, raising licence costs,
and generally making hunting far more difficult
---
Last edited by hardcastonly; 05-19-2019 at

04:36 PM

.
06-27-2019, 06:10 PM
Super Moderator
Join Date: Dec 2017
Location: fla
Posts: 829
---
being successful is nice but at times.. just getting out and enjoying the hunts, something you remember rather fondly.
I had Allen , drop by and we got to discussing a few past elk hunts in CO.
he brought up a hunt we both did one year, on this one evening the temp was about 50F and slowly dropping ,
we had camped about 70 yards off an old abandoned logging access road,
we had crossed a small meadow and parked my 1989 ford dually,
and Allen parked his 1995 ford bronco, about 30 yards away,
both were not visible from the old logging road due to both a small ridge line crest and heavy aspen growth between the two points,
we had used the location several years as it provided privacy and yet was rather easily reached from a semi used main dirt road into the area.
we liked the location as it was only about a 300 yard walk through rather heavy conifer growth,
too the edge of a small side canyon upper end that if followed that lead into a rather large canyon,
where we consistently had been successful in finding both elk and mule deer in previous hunts.
it is rather rare in our experience to locate a decent secure camp site with easy walk-in access to good elk hunting.
on one evening I had taken my browning 78 single shot in caliber 300 wby,
(looked like this one I found the picture posted of)
I have always liked the look and feel of the browning 78 and my 78 in caliber 300 wby is a really beauty in my opinion,
almost too pretty to hunt with,
I brought that rifle , with me simply because Id yet to drop an elk
with that particular rifle,
that year or any other year at that time.
Id located a long un-used clear cut, and found a rather comfortable stump with a large fallen log about 2 ft in diameter,
that was rolled up next to the stump that provided a back-rest as comfortable as a good arm chair ,
I was seated looking over a inclined slope that would if follows lead eventually into the adjacent drainage,
the small slope allowed a rifleman to watch over an area that was only about 50-60 yards wide,
over much of its length between conifer stands ,
but easily 300 yards in length
(rather rare to have that much potential area to watch.)
most of the area we hunt is covered in intermittent aspen and conifer or rock slides ,
and small open meadows, where 50-120 yard shots are about the max range you ever get.
elk and deer cross these open areas,
but if your not observant you may miss your rather brief time frame and shot opportunity.
I was comfortably seated , and it was a good chance to rest, after a day of still hunting further into the canyon complex,
it was nice knowing the tent, camp and a place to sleep was only a couple minutes easy walking away.
Allen had walked back to camp to get a pot of coffee started as he had been hunting hard all day and not seen anything worth shooting for several days ...
neither of us had, but the scenery was impressive the temps rather pleasant,
almost no breeze and the short as yet re-growth made a seated hunter almost un-noticeable.
as I was seated and getting drowsy ,
I noticed movement down slope at about 270 yards ,
I brought out the Steiner 10x 50mm field glasses ,
it was a couple cow elk (I had no tags for cows,
Allen did but there was no way to get his attention as I assumed he was back at camp by now.
I just watched as they lazily picked their way across the open meadow..
I heard someone walking behind me...
it was Allen, he was not paying attention, and was bringing me a thermos of hot coffee,
I did not call or motion to him as I assumed the cows would be long gone before he reached my location,
and he was shielded from the cows visually by aspen between us.
too my surprise he walked up and reached me with the cows still meandering across the narrow meadow,
Allen had brought a thermos but left his rifle in camp....
I pointed out the cows and offered Allen use of my rifle.. he was tempted..
but this was a 10 day hunt, we were in the evening of day three,
it was getting rather dark, and after thinking about his options he picked up my browning , looked over the cow elk,
and the elk basically made the decision for him by walking into cover,
before he had the chance to assess the shot, range and target...
we both drank a cup of coffee, and neither of us felt bad.. as Allen said,
I just don,t want the hunt to end with me working most of the night by coleman lantern light,
dressing out some small cow elk, when I have 6-7 days left to hunt!
as you get older your less likely to see dropping anything with fur as a goal,
and you tend to appreciate the hunt.
we both look back and remember that evening and smile, a pleasant memory..
and no he never did get a cow elk on that trip,
but he did get a nice 25" spread 4x4 mule deer and never regretted to loss of the potential cow elk.
pictures like these are much more common in my experience than open fields you occasionally see in magazines of elk pictures posted
---
Last edited by hardcastonly; 07-02-2019 at

06:33 AM

.