My first hunt. Ever.
11-25-2018, 10:46 AM
My first hunt. Ever.
---
Greetings. Just had my first hunting experience. I know I made a whole bunch of mistakes, but am curious at how common my experience was.

Quick background. Wife and I bought a house on 20 acres in Northern NH. Surrounded by a few hundred acres of conservation land. Pretty remote.

I've never hunted before. Ever. I have a 30-30 that was Dad's he bought used in the 70s. Spent a couple weeks out there. Had one sighting.

This morning, try a new spot further out back. Sat for 45m. Got up to stretch. Turn back, 30' in front of me is a buck smelling the doe piss I sprayed.

I'll try to make this shorter than what actually happened in the 7h of tracking the freaking thing.

I took a shot. Jumped up and bolted. No blood. Thought for sure I had missed. No idea how, thing was 30' in front of me. Buddy said to follow the tracks for a little bit. I did. Bam, blood. Followed it straight up a mountain. I'm not talking a small hill here, either. A granite mountain laid with downed trees. Blood spatter ever 20'. But between that 20', I had to differentiate between the other 10 deer tracks.

I lose the blood trail. Discouraged, I turn back. Buddy says don't give up. I head back out. Find the tracks again. I follow them for about two miles. And no, that is NOT an exaggeration. Two brooks, a swamp, a field, a smaller mountain, and another field.

This is the WORST part, right here. I'm staring at the ground for blood, and what the hell do I stumble on? The deer. Bedded down.I could touch it with my rifle. It was facing away from me, with it's head down. Like an old dog next to the wood stove. I even texted my buddy that I got it. I thought for sure it was dead. I saw the exit wound too; a little high. Not on the ridge of the back, but a few inches down. I ask myself if I want to shoot it again. The work I put into this, I didn't want to mess up the skull because I'd like to mount it being my first. I also didn't want to smash the meat either. I think about this for 2.2 seconds and what the hell happens? Thing twitches, and bolts. Gone before I could even swing my rifle around.

I sat down. I couldn't believe it. I'm miles from home. In the middle of freaking nowhere. Surrounded by brooks, heavy forest, and swamps. This was the first time I have ever gotten lost; and I've done a quite a bit of outdoor exploring. (looking back now, I don't even know how I'd drag that thing back to the house; so it was probably for the best anyways)

So, I push forward. Cross a swamp following the tracks. I spot blood again. This goes on for another two hours. Woods get DENSE. I'm 6'4 and am squeezing through the thick trees. I see a blood spatter, neat. Then, a field with tallish grass. The field must have 100 deer tracks. Loaded. I get turned around and totally lose my bearings.

A little note here. I have two knee replacements and am a severe hemophiliac. That means my joints swell up within minutes of an injury. Both ankles are fused solid at this point. Knees are painful too. I've been in the woods following this deer for about five hours.

I give up. I circled that field three times looking for blood. Impossible to find anything. Its noon, I'm beat, broken, no food, no water, and a three mile hike back home. Its raining and I'm sweating away. Absolute miserable.

Takes me about 2h to hike back home.
_____________________________

I feel like ****. Like a total failure. I'm completely embarrassed at myself. I can barely walk. My ankles are totally locked up, My knees are all swollen. I just want to toss the rifle away and never do this again.

So is something like this normal? Having the deer run for miles and miles? Losing the deer knowing 100% you shot it; hair at the site of the shooting and seeing the exit wound from 3' away?

How bad did I mess this up?

-Hell of an introduction, eh?
11-25-2018, 11:10 AM
Super Moderator
Join Date: Dec 2017
Location: fla
Posts: 826
---
while I've never personally had a deer or elk run more than a couple dozen yards ,
I've helped a good many people track and recover deer in the past
(no I'm certainly not the worlds best shot, I just pass on all the shots I'm not damn sure I can make)
Too answer your question, your certainly not having an unknown or overly rare first hunt experience,
badly hit deer do tend to cover a good deal of distance, the fact you tracked it that far shows promise!
you've learned or should learn to take your time and place your shots very carefully,
this alone will greatly reduce the potential for game traveling any significant distance from the bullet impact point.
it would also be too your advantage to carry a compass and ideally a GPS so you don,t get lost in a DAY PACK, with a few minimal tools of the trade,
I generally carry a large roll or two of orange surveyors streamer tape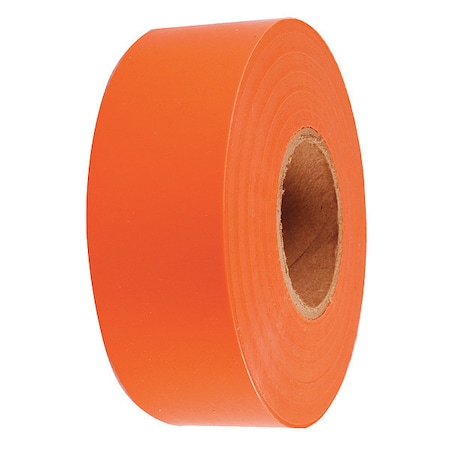 ,
https://www.zoro.com/zoro-select-fla...SABEgJHavD_BwE
if you place a bit of orange tape every place you see blood ,(near eye level if possible) you get a good idea if the direction of travel and easily can back track.
carrying a canteen, a poncho, matches, compass, knife , and any meds you may need, and some snack food, and in my opinion a cell phone and spare battery, is mandatory
heres a quick memory jog list, for hunt day pack
because this is a thread partly about equipment you can use,
Id include a few related tips gained over the last 45 plus years of elk hunts.
this woodsman (above) and the sharp finger (below),are both a darn good value in a skinning and dressing game knife,
both work, you may prefer one vs the other,
but both get the job done and at the very low price,
you could buy both and give the one you don,t prefer to a son or friend
youll find either available under $29 if you shop carefully
https://www.midwayusa.com/product/83...nife-sharpener
youll need a handy blade sharpener no mater what blades you select.
(remember you might be forced to stay out over night, & weather is unpredictable)
skinning knife
kukri
compact blade sharpener
compass
area topo maps
canteen
licences
cell phone
several lighters
granola bars
rain poncho
2 gallon zip lock bags
small block & tackle hoist & rope(50 ft parachute cord)
spare ammo
heavy hoodie jacket
http://garage.grumpysperformance.com...25/#post-84275
---
Last edited by hardcastonly; 11-25-2018 at

02:49 PM

.
11-25-2018, 11:27 AM
---
I've got a decent Benchmade that I carry. I'm confident that would perform well for a field dress.

I had my phone which has GPS, but I was chewing through that battery. Made it home with 7% battery life left.

I never thought for a second I'd be out there for about seven hours. I was totally expecting the buck to drop within 100'. This was just insane.
11-25-2018, 11:44 AM
Super Moderator
Join Date: Dec 2017
Location: fla
Posts: 826
---
put it down to a learning experience and try to improve as you progress, no ones an expert on the first try!
the best advise I can,t give is never shoot untill your personally sure you can make the first shot, mortal and 100% lethal
a 30/30 is certainly lethal if the shots placed correctly, but if you walk up on a deer thats down your not 100% certain is dead,
a shot to the neck is a good idea it wasted very little meat, and anchors the deer if theres any question of its running
---
Last edited by hardcastonly; 11-25-2018 at

11:51 AM

.
11-25-2018, 12:02 PM
---
Cor-lokt (SP?). Hard to recall since it was over in an instant. I want to say almost completely broadside. Its head a tad closer to me, maybe? But yea, the entrance wound was right near the top. Looking again, perhaps it went above the spine? And the bullet must have gone through since it shot hair at the area of impact. Unless the hair came from the entrance shot?

edit: and the hair was fairly grey in color.
11-25-2018, 12:07 PM
Super Moderator
Join Date: Dec 2017
Location: fla
Posts: 826
---
we will never know since the deers long gone, but from what youve stated Id suspect a just over the spine shot path
like the green line but well over the spine just under the hide
---
Last edited by hardcastonly; 11-25-2018 at

12:11 PM

.
11-25-2018, 12:42 PM
---
When you come upon a deer you were tracking and it is laying down and not dead, do not hesitate, put another round into it where it will do the most good. In addition, when approaching it have your rifle ready to shoot so you are not caught flat footed. If you are in unfamiliar territory I suggest carrying a GPS to if you get hopelessly turned around all you have to do is hit home or return and it will take you to where you started.
---
Last edited by Oldtimr; 11-25-2018 at

12:45 PM

.
11-25-2018, 12:44 PM
---
That's what I'm thinking too.
Man, I'm not going to sleep for days. I feel like such a failure. It'd be fine if I missed. But knowing I hit it and was never able to get it is eating away at me. I don't even want to go back to try another one but it feels immoral to shoot another.