Trailcam Pic and Question about antlers
08-22-2012, 10:24 AM
Fork Horn
Join Date: Feb 2003
Location: Franklin WI USA
Posts: 336
Trailcam Pic and Question about antlers
---
How much do antlers grow over the summer? This buck was seen on June 24th, and the batteries in the camera died July 11th so this is the only picture of this guy we have.
I'm sure he's gonna be a nice one, since he already was in late June -- but this is our first summer with the camera out, so I'm unfamiliar with how much he'll have grown by now.
The camera is back out, so hopefully I'll know for sure in a few weeks.
Thanks!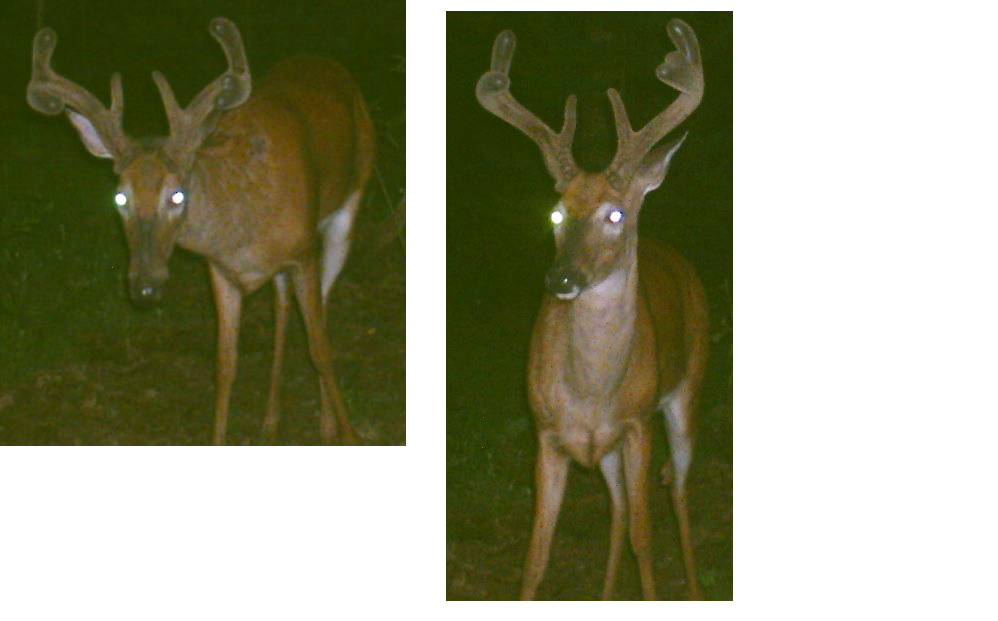 08-22-2012, 12:00 PM
---
by mid July they usually have most of their "main frame" grown. I doubt that deer will get much wider but his beams will grow longer as will his tines (his G-1s appear close to peak however). Their spread and beam "height" is pretty much done growing by the time their beams "make the curve" or start growing back inward. They just add on length too the points. I'd guess he'll grow into about a 16" 7ptr.
Mass always appears much larger while in velvet but that deer sure appears to carry that mass out everywhere for a buck that size!
HL
---
Last edited by HatchieLuvr; 08-22-2012 at

12:02 PM

.
Posting Rules
You may not post new threads
You may not post replies
You may not post attachments
You may not edit your posts
---
HTML code is Off
---